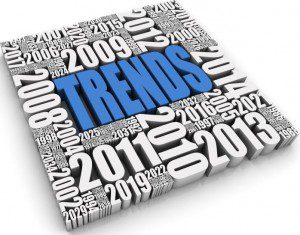 This is an exciting time to be in education technology. As blended learning environments evolve, administrators and teachers continue to celebrate the promise of digital learning and experience the pitfalls of underwhelming edtech tools. Easyshiksha provides five edtech trends and opportunities :
Technology for flipped-learning : The rationale behind the flipped class — a form of blended learning in which students learn content online by watching video lectures, usually at home, and homework is done in class with teachers and students discussing and solving questions — is to engage learners in and out of the classroom. The dynamic nature of this approach enables teachers to create effective and fun asynchronous and synchronous learning experiences.
Device agnostic learning : While videos and websites are basically ubiquitous across all devices, many apps are native, even exclusive, to one device or mobile operating system. The pain points caused by multiple standards, multiple screen sizes, and multiple operating systems are not sustainable.As more and more teachers integrate mobile learning, this flexibility will be a requirement.
Assistive technologies in the classroom : Perhaps one of the greatest challenges for designers of software systems and technology products is to deliver a uniform experience to a large and diverse human population. Creators of edtech stand to benefit from ensuring that their products and services are designed to allow differently-abled students the same access to learning.
Mobile learning : Mobile learning apps were everywhere in 2014. This next year, we expect more mobile learning platforms and apps to be available on iOS and Android, along with heightened expectations related to enhanced learning experiences and outcomes. At its best, mobile learning technology can drive collaboration and engage different types of individual learners and various groups of interconnected learners.
Personalized blended learning : Customization is king and the array of edtech tools that can meet the needs of students in a personalized, meaningful, and timely manner based on best practices stand to rule. But first, a word of advice to all creators of edtech tools: Technology isn't the driver. Your strong belief in your innovation is secondary to the needs of students, teachers, and administrators.