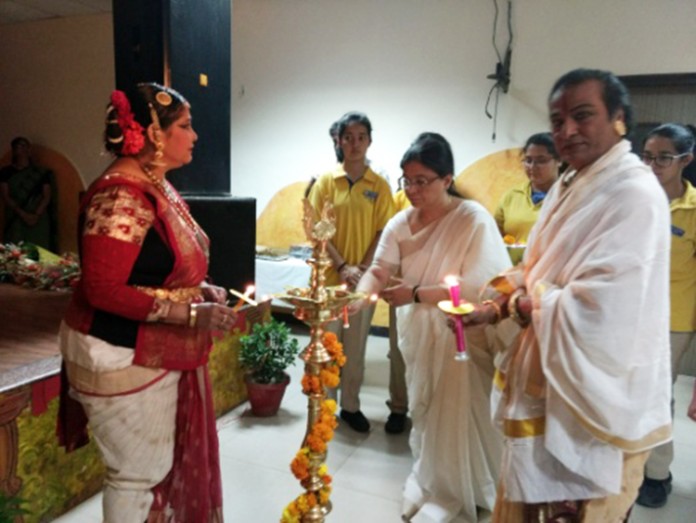 A Kuchipudi Dance Recital by Padmashree Guru Jayarama Rao and his wife Smt. Vanashree Rao under the aegis of SPIC MACAY was presented on 26th April, 2018 at Billabong High International School, Noida. They were accompanied by Sh. Venkatesharvam for vocals, Sh. R. Keshavan on Mridangam and Sh. V. S. K Anna Durai on violin.
The artists were accorded a traditional welcome and the programme commenced with lighting of the ceremonial lamp.
The artists emphasized on the essence of good, evil and discipline as an important part of our lives through stories of Narsimha and Krishna.
The audience was mesmerized with their footwork, facial expressions and homogeneity in presentation of this vibrant dance form.