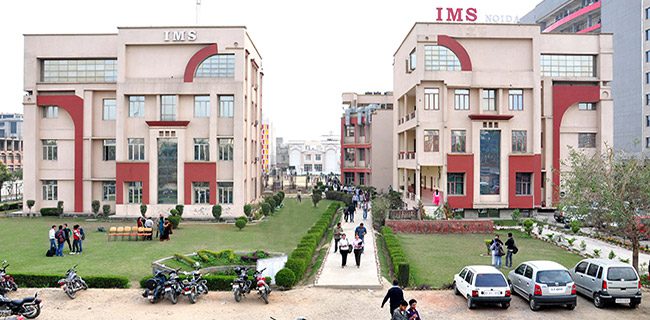 Noida, January 09, 2017: The student of IMS Noida demonstrated praiseworthy performance. The top four ranks in three year degree final examination 2017 conducted by Chaudhary Charan Singh University, Meerut were all claimed by girls .The result were declared across various streams.
During this occasion, Ms. Shilpi Gupta, Chairman of IMS Noida complimented the students for their splendid performance and said, "IMS is known for providing quality education which empowers the students to accomplish such statures in life. Students of IMS, Noida have been performing in such a way for last 7 years and sky is the limit for them."
While Ms. Raveena Newatia, Ms. Harshita Maheshwari, Ms. Rinni Maheshwari, Ms. Aastha Dogra and Ms. Shivangi Varshney from BJMC secured top positions in their stream; Ms. Richa Tripathi and Ms. Chhavi Yadav of BA. LLB scored highest marks in their own specialisation.
On this achievement, Dr. K. J. S Anand, Executive Director, IMS Noida said, "IMS Noida is committed towards giving top rankers in the field of education and the college looks forward to many more such success stories in future too. We are extremely proud of our students who have topped the university in their respective streams and wish them a bright career in the coming days."
ABOUT IMS NOIDA
IMS Noida, established in 1998, is a premier institute known for its academic excellence and value-based education. It caters to both fresh graduates seeking world-class education and also to those who are already employed and want to enhance their managerial skills. IMS also has collaborations with several Universities overseas and seeks to imbibe a global mindset in its students. There is also a strong focus on research and IMS encourages its faculty and students to undertake consultancy projects with corporate. IMS endeavors to contribute to the sustained development and inclusive growth of the nation and the world at large by forming men and women imbibed with a spirit of innovation and entrepreneurship.