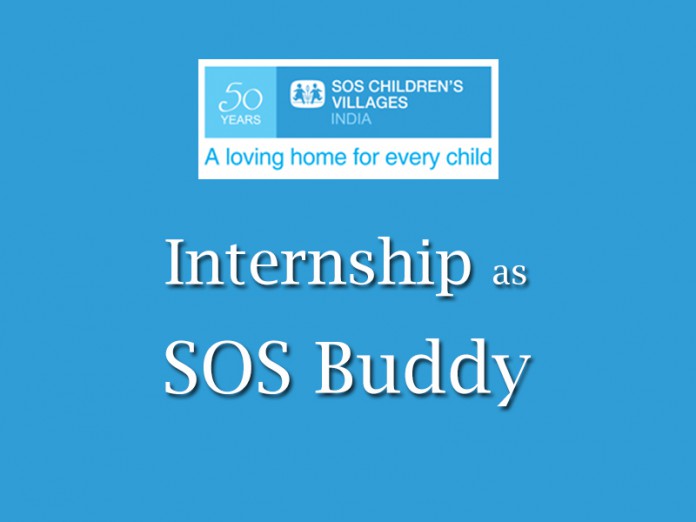 SOS Buddy is India's first NGO-Internship programme that aims at instilling social values and skills. Besides getting knowledge and experience, working with SOS Children's Villages of India helps the interns to have an edge over others with  enhanced life skills. They also get an internship certificate, undersigned by the CEO of SOS Children's Villages of India, which comes as a value addition to their CVs.
Talking about SOS, it has been working in India for almost 54 years now, providing care to parentless and abandoned children. It is an independent non-governmental organisation, working for the holistic development of vulnerable and parentless children. There are many students, who seek internships in social sector out of their interest and passion for community service.
SOS Buddy offers an opportunity for confident and outgoing students to gain career-oriented skills and experience within a professionally-managed environment. Interns are inducted through a structured three-day orientation programme that includes theoretical and practical knowledge and exposure to projects.
Location: Delhi, Mumbai, Bangalore
Contact: shruti.dwivedi@soscvindia.org
Link: https://www.soschildrensvillages.in
Application deadline: July 31, 2018
——————————————————————————————————————————————-
Sign up with EasyShiksha and get free online education account. You can access more than 50 free online courses, various computer and govt exam test series and find your career options. You can Sign up with Facebook