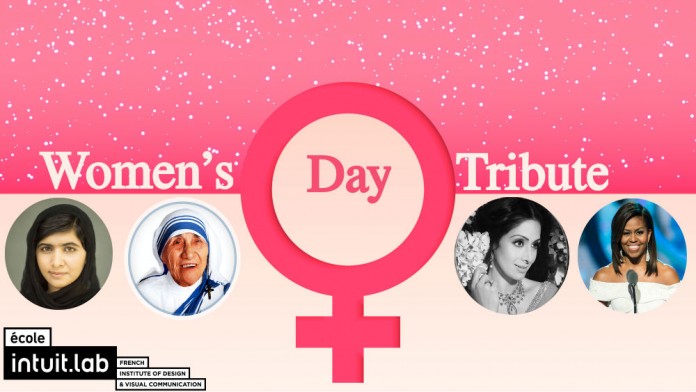 Ecole intuit.Lab is a French Design and Visual Communications Institute co-founded by advertising stalwart Ravi Deshpande with an industry oriented focus on design and visual communications.
Ecole intuit.Lab celebrated International Women's Day 2018 by paying a spontaneous tribute to iconic women of the world.
The students of the institute drew portraits of the influential women like Mother Teresa, Malala Yousafzai, Michelle Obama, Mary Kom and late Sridevi among many others.
The portraits were rendered in black eyeliner and black kajal.
See the Ecole intuit.Lab Tribute to Iconic Women here: https://www.facebook.com/intuitlabmumbai/videos/1863801773632702/
Credits:
Idea & Video: Satish Ambivadekar, Creative Director & Consultant with FWC (Ferry Wharf Communications),
Edit and Direction: Ajinkya Chandorkar
Creative Strategy: Deven Sansare, Creative Head FWC & guest faculty Ecole Intuit.Lab along with the Dean of the institute Jamila Varawala