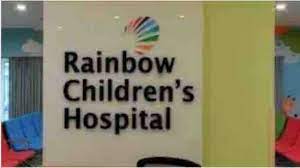 Bangalore, 25th May, 2023: A family had a traumatic experience when an innocent game turned into a nightmare. After an alleged accidental hanging incident followed by multiple seizures with altered sensorium, the victim, a 10-year-old male child was rushed to Rainbow Children's Hospital, Hebbal.
ALSO READ: MIT-WPU Faculty of Engineering and Technology announces M.Tech Admissions for 2023-2024
The child was given antiseizure medications and intubated followed by bag and tube ventilation due to prolonged seizures and abnormal breathing. He was then shifted to PICU for intensive care and further evaluation and management. The child reached the hospital within 3 hours of the incident, where a CT scan of the brain and neck was done to rule out any acute injuries to the neck bones and brain. He required 36 hours of ventilator support, antiseizure medication, and neurological monitoring. After nearly 48 hours, he regained consciousness and responded to his parents.
Accidental hanging is potentially a preventable cause of death and morbidity in children. Complete hanging implies that the entire body is suspended off the ground, although children often experience partial or incomplete hanging, which means that some parts of their bodies are in contact with the ground. There is limited data available in India regarding the prevalence of accidental hanging in children, but some studies report 7-8% of deaths due to accidental hanging.
Dr. Md. Nawad Azam, Pediatric Intensive Specialist, Rainbow Children's Hospital, Hebbal, said: "Accidental hanging or strangulation can lead to obstruction of the windpipe, major neck vessels, and pressure on the carotid sinus, leading to sudden loss of consciousness. A cut-off in blood supply to the brain for 10 to 20 seconds can lead to unresponsiveness, brain hypoxia, and seizures."

Dr. Prabhjot Kaur, Pediatric Neurologist, Rainbow Children's Hospital, Hebbal, added "Brain hypoxia can lead to permanent brain damage and even death, which can happen in a matter of few minutes. Even if a child survives, they may develop complications such as permanent brain injury leading to recurrent seizures, neurological deficits, and vegetative states. Some children can develop vision issues due to bleeding inside the eye."
Dr. Md. Nawad Azam added, "Prevention is the only assured method of avoiding such incidents, and parental awareness is crucial. For small infants and toddlers, parents should ensure that loose cords, clothing, and swinging cords are secured and out of reach. They should also avoid placing them in areas where they can become tangled or caught on furniture. Parents should supervise both outdoor and indoor activities. Older children and adolescents should be educated regarding the hazards of strangulation and choking. We suggest that all parents learn basic CPR (cardiopulmonary resuscitation). In case of inadvertent hanging, parents should ensure the child is breathing and immediately take the child to the nearest hospital for further care."
About Rainbow Children's Medicare Limited
Rainbow Children's Hospital, the leading chain of multi-specialty pediatric hospitals has been at the forefront to offer advanced pediatric care to children in need. With the advanced technology and state-of-the-infrastructure, team of experts and hospitals spread across the country offer tertiary and quaternary care including complex cardiac surgeries, neurosurgeries, pediatric liver transplants, and pediatric bone marrow transplants along with pediatric renal transplants.
This year educate yourself and develop your career with EasyShiksha