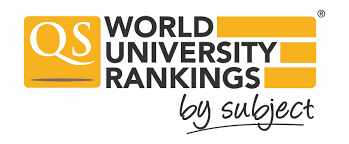 Delhi, May 27, 2022: In the 2022 edition of the prestigious QS World University Rankings by Subject, fifteen university partners of a leading international education provider Study Group have secured positions.
Every year, the internationally-respected QS World University Rankings by Subject provide an independent analysis of the performance of 15,200 individual university programmes around the world. One of several global rankings focused on different metrics, QS aims to help prospective students identify the leading universities in a particular subject.
This year, Study Group's long-standing partner Durham University achieved a record twelve subjects in the top 50, spanning Geography, Theology, Archaeology, Classics and Ancient History. The University of Sussex ranked first for Development Studies, consecutively for the sixth year, while the University of Sheffield also ranked first for Library and Information Management. University College Dublin was listed first in Ireland for 20 out of 51 subjects — up from 16 last year.
Meanwhile, Study Group's partner colleges at the University of Sydney come top in Australia and fourth in the world for graduate employability – with a total of nine subjects in the top 20 globally.
From the UK, Lancaster University's 30 subjects got featured in the rankings. The other Study Group partners that got featured are Royal Holloway, University of London, Cardiff University, University of Leeds, University of Huddersfield, our Holland International Study Centre partners Vrije Universiteit Amsterdam and Tilburg University, and Baylor University and Florida Atlantic University in the United States.
Sharing his excitement about the announcement, Dr Mark Cunnington, the Chief Learning Experience Officer of Study Group, said, "I'd like to congratulate all our partner universities who have achieved world-class rankings in the QS World University Rankings by Subject. Study Group's success is inseparable from the success of our university partners. We have worked hard with them to ensure that our international students have access to global higher education opportunities through the best academic programmes across so many highly-ranked universities worldwide. We will continue supporting future cohorts of students as they pursue their education overseas and achieve rewarding careers."
This year's QS World University Rankings 2022 feature 1,300 Higher Education Institutions from 97 locations around the globe, the largest QS rankings to date. They also include metrics relating to academic reputation and the international nature of the university's faculty and student community.
The publication of the annual QS World University Rankings once again highlights the outstanding range of quality amongst Study Group's university partners in the UK, European Union, Australia, New Zealand and the United States.
ALSO READ: SIMPLILEARN STRENGTHENS ITS SENIOR LEADERSHIP TEAM WITH TWO NEW APPOINTMENTS
ABOUT STUDY GROUP
Study Group is a global company whose mission is to become the leading international education provider and drive success for all partners and students. They are inspired by a shared vision to build a better world through education. Amid the pandemic, Study Group has duly provided pathway provision with 34 university partners that have helped students' progress both in undergraduate and postgraduate studies. Their flagship in-house digital learning experts Insendi are an integral part of their scheme of things as they work with a plethora of leading universities across the world to deliver outstanding executive and medical education. Insendi's EdTech expertise has enabled Study Group to deliver transformative experiential, intuitive, and accessible online learning experiences for students with the best, most pedagogically powerful digital tools available.
Visit EasyShiksha for Education related enquiry