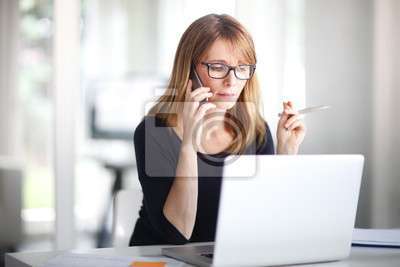 In recent years, there has been a notable surge in demand for postgraduate programs offered online or through hybrid models. This trend has been further accelerated by the growing prevalence of digital technologies, which has made online learning more convenient and flexible for individuals. As per a report by Research and Markets, the online education market in India is expected to witness a substantial growth of $3,461.93 Mn, at a CAGR of 19.9% during the forecast period of 2022-2027. The driving factors behind this growth are the increasing adoption of technology and the need for individuals to upskill and reskill themselves in response to the rapidly evolving job market.
ALSO READ: SIIC, IIT Kanpur signs MoU with YES Bank to fuel startup ecosystem
This article highlights the five best online/hybrid PG programs to enrol in India in 2023. These programs are designed to provide learners with the necessary skills and knowledge to excel in their chosen fields, from business management and finance to data science and digital marketing. With their flexible schedules and affordable fees, the programs are an excellent option for working professionals and recent graduates who want to enhance their careers and expand their horizons.
Post Graduate Program In Business Analytics by UPES CCE
The Post Graduate Program in Business Analytics by UPES CCE provides a comprehensive understanding of the predictive and statistical tools used in business analytics, contemporary and key concepts, practical insights, and general management skills essential for career opportunities in India and abroad. The program has a duration of 10 months and is open to graduates from any recognized university with a minimum of 40% marks. Students who complete the program receive dual certification from UPES and the University of Colorado Boulder in partnership with Coursera.
One of the key features of this industry-recognized Post Graduate Program is the interactive live sessions by industry experts and global faculty. Students have access to dedicated academic and career advisors, as well as supervised discussion forums to facilitate group interaction. The program also provides a robust learning management system with updated study materials and online library access. Real-world projects and case studies are used to ensure that students are well-prepared to succeed in real-life scenarios.
The practical learning approach and expert faculty members bring industry insights into the classroom and equip students with the skills required to face real-world challenges. The customizable program is designed to cater to individual career aspirations. UPES CCE has a track record of successful alumni working in reputed organizations, utilizing their certificates to advance their careers. The institute provides placement assistance by organizing expert sessions on CV building, interview preparation, and industry insights, helping students secure the best possible job opportunities.
Upon completion of the program, students have a range of career prospects, including data architect, data analyst, market research analyst, business analyst, and project manager.
Post Graduate Program in Data Science from Purdue University and Simplilearn

Purdue University and Simplilearn's Postgraduate Program in Data Science is a comprehensive course that blends theoretical and practical knowledge. It offers an engaging and interactive learning experience through live online classes led by esteemed professors and industry professionals.
The program emphasizes hands-on learning with an immersive learning approach, including numerous live online classes for each topic. Participants have access to both MasterClasses by Purdue professors and Live Classes led by industry experts. The curriculum covers a variety of tools such as NumPy, Pandas, Python, R, Scipy, Tableau, and more. Additionally, the program includes Capstone projects in three domains that allow learners to apply their skills to real-world problems. The program's cost is INR 2,25,000 + GST.

Post Graduate Certification in Blockchain Technology by upGrad
The PG Certification in Blockchain Technology by upGrad is a comprehensive 13-month online programme designed for IT professionals, software developers, engineers, analysts and technical leads. The programme is recommended for individuals who wish to gain expertise in blockchain technology and its applications. The programme provides 10-15 hours of coursework per week, including live lectures and online sessions by world-class faculty members and industry experts.
One of the key highlights of this programme is that it offers access to executive certification in data science and machine learning for free. The programme also offers exclusive job opportunities through its portal and personalized industry sessions in small groups. High-performance coaching, personalized career mentorship sessions with industry experts, just-in-time interviews, and an AI-powered profile builder are some of the other benefits of the programme.
Post Graduate Program in Operations Management by WE School
The Post Graduate Program in Operations Management offered by WE School is designed to provide learners with a comprehensive understanding of operations management in various industries. The course curriculum has been developed with inputs from industry professionals and academics to ensure that learners gain knowledge about the impact of operations at an enterprise level and vice versa. The program, which has a duration of six months, is delivered entirely online through an online boot camp format.
Upon completion of the program, learners will receive a General Management certificate from IIM Indore and Executive Education Alumni status of IIM Indore. The program includes a delivery mix of self-paced learning and live sessions, which allows learners to fit their studies around their work and personal life.
Post Graduate Program in Finance Management by MIT
The PG Diploma in Finance Management BY MIT is designed to leverage the opportunities presented by the emerging financial sector. This program equips learners with the necessary skills to excel in novel finance-related roles that are becoming increasingly prevalent in the digitized world. The course provides a comprehensive understanding of the essential concepts of financial management, ensuring that participants have the knowledge to perform various tasks, including bookkeeping, financing, cash flow management, budgeting, accounting, reporting, and more.
The curriculum is designed by a team of seasoned finance and academic professionals from diverse domains. The team takes into account the latest developments and trends in the financial sector to develop a comprehensive curriculum that covers all the essential aspects of finance management. This program is open to all graduates who meet the eligibility criteria. The course duration is 21 months, and the fee for the program is ₹ 65,000.
This year educate yourself and develop your career with EasyShiksha