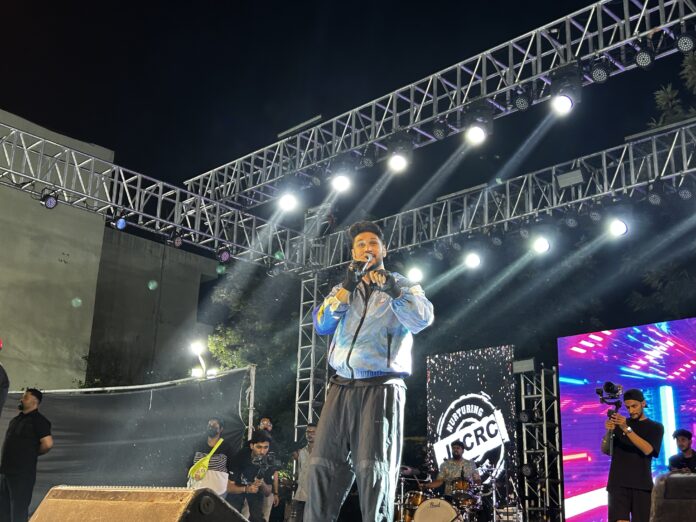 JECRC Renaissance 2023: A Festival of Music, Street Plays, and Robo-Wars
JECRC Renaissance 2023: College students address social issues through street plays and rap-zap competition
The third and final day of Renaissance 2023, organized by JECRC College, was filled with excitement and thrill. Arjun Kanungo was part of this festival and he made everyone dance and enjoy the "party vibe" with his songs. The fest witnessed a footfall of 8000+ students across the state. Stand-up comedian Harsh Gujral and DJ Paroma also kept everyone engaged on the first and second days of the fest.
ALSO READ: Fortis Malar Hospital organizes walkathon on World Health Day to promote the value of holistic wellness
The festival started with Shor Bazaar, where 156 students from 7 colleges raised questions through street plays and addressed social issues. With music, dialogues, and songs, they conveyed messages to society on issues like "periods", "sexuality", and "biased media". Later in the queue, the students' ability to make quick decisions was tested through a "Situational Q", in which they were asked to make decisions based on the given circumstances.
The main attraction of the third day was the technical event Robo War, in which 42 students from 12 teams participated and showed excellent performance in the 30-kilo robot category. In the Robo War, the robots made by the students fight and the team whose robot faces technical failure loses.

In addition to this, in the rap-zap event, students filled the entire audience with excitement with their energetic raps. In the evening, the students of various colleges in Bootstrapping set the stage on fire with their group dance.
Principal Dr. V.K. Chandna, of JECRC College, stated that there are 8 disciplines of engineering in RTU at JECRC College, but in addition to the curriculum, it is necessary to teach students outside the holistic development classroom. Therefore, in every discipline, technical, cultural, and splash activities are organized. In addition to this, by inviting various colleges from India, students learn about group and experiential learning, which prepares them for the industry.
Student Development Officers (SDOs) Pranshu Sharma and Mohak Khanduja expressed their pride and stated that on the third day, more than 8000+ students enjoyed the songs of Arjun Kanungo and participated in various activities. This year Renaissance was very grand and more engaging than last year.
This year Educate yourself and develop your career with EasyShiksha.