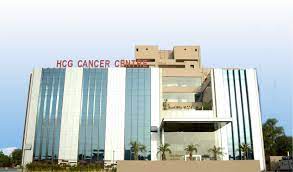 Dr Devendra G Parikh, Surgical Oncology, Advanced laparoscopic & Robotic Cancer Surgeon, HCG Cancer Centre Ahmedabad
Gastric cancer, known to be the third leading cause of cancer-related deaths and the fifth most common cancer worldwide, is often diagnosed at an advanced stage that requires radical gastrectomy. While Radical Gastrectomy has been the primary treatment over the years, with the advancement in medical technologies, minimally invasive methods of surgeries including Laparoscopic Gastrectomy and Robotic Gastrectomy have successfully replaced the traditional method of surgery.

Minimally invasive surgical approaches to gastric cancer have been used as a tool to improve postoperative outcomes in patients undergoing gastrectomy for gastric cancer. Improved postoperative outcomes for patients include reduced pain, lower risk of complications, less blood loss, shorter hospital stay, and faster return to normal activities. However, laparoscopic surgeries do have limitations in terms of the camera being operator dependent, providing two-dimensional images and limited area for the surgeon to make movements. In contrast, robot-assisted surgeries offer upto 10X magnified views of the operative field with immersive three-dimensional views. Innovative ergonomic based surgeon console offers tremor free movements which results in higher precision during the surgery and also reduce the fatigue faced by the surgeons while enjoying the freedom to make changes in the movement of surgical instruments as required. Robotic surgeries, replicate hand movements with 7 degrees of rotation in the jaw of instruments to enhance the reach of the instrument to enhance the precision. They also integrate the post-surgery faster recovery care plan to enable patients to stay at the hospital for a shorter duration, undergo minimal postoperative pain, reduced blood loss and better cosmetic results.
READ: easyshiksha.com
Advantages of Robotic Surgery in treating Gastric Cancers
Surgical treatment of gastric cancer is challenging. It requires precise dissection of the lymph nodes around the involved organs. Over the last decade, globally, robotic radical gastrectomy has emerged as the approach of choice with equivalent oncological outcomes for gastric cancer.
With robotic gastrectomy, using high-resolution endoscopic cameras providing high-definition three-dimensional imaging help the surgeon get a magnified view of the target organ and the tissues. The enhanced visual information helps in dissecting the organ with greater precision and skill using articulated forceps (filtering function that eliminates surgeon's hand tremor and movement). With integrated energy devices and staplers, robotic assisted gastrectomy has become the current standard of care.
Early functional recovery after robotic assisted gastrectomy helps patients to commence adjuvant chemotherapy earlier which in turn enhances the oncological safety of the surgical approach.
ALSO READ: How online platforms are solving doubts by connecting students to tutors
Many experienced laparoscopic surgeons have adopted robotic surgery for the treatment of gastric cancer. Within a decade after the initial reports describing the use of robots for the treatment of early‐stage gastric cancer, robotic gastrectomy has been found to be a safe and feasible alternative to conventional laparoscopic gastrectomy. However, critical issues such as cost‐effectiveness and oncological safety for advanced cancer remain to be solved to expand the indications for robotic gastrectomy for gastric cancer. With the advancement of robotic technology, treatment could be extended to cover more advanced cases of gastric cancer to improve the quality of lymph node dissection.