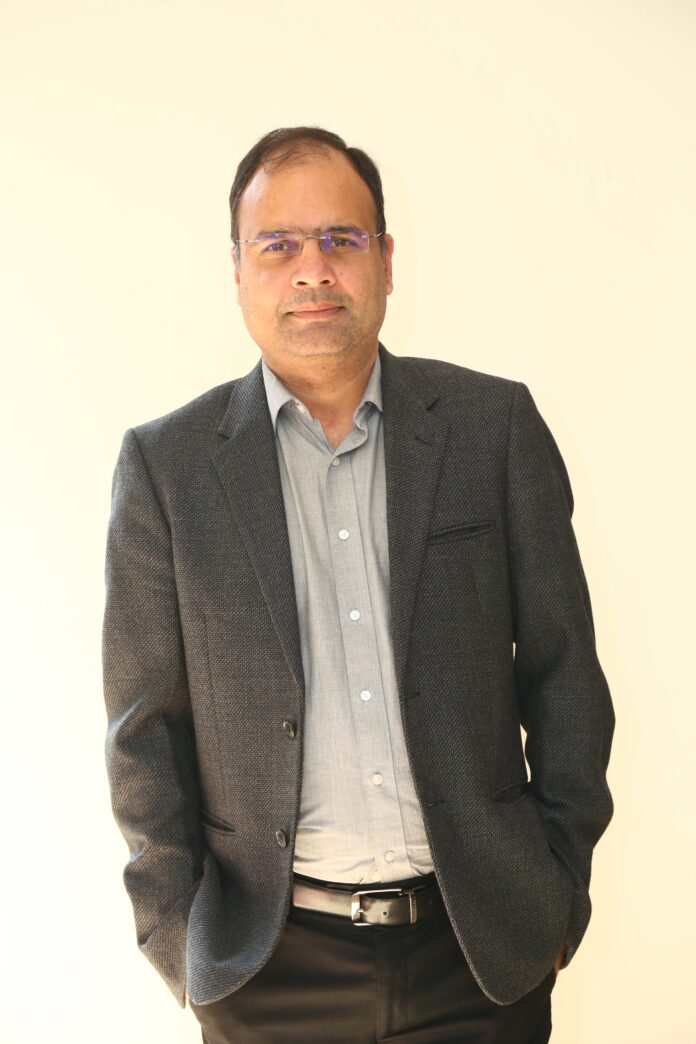 ENTREPRENUER & CHARTERED ACCOUNTANT
My routine is to seek new business Opportunities with organizations that provides me ample opportunity to explore & excel while carving out the niche for personal, professional as well as organizational goals.
BACKGROUND & SUMMARY OF SKILLS
⦁ Founder of SAG Infotech in year 1999 as a proprietor firm and incorporated SAG Infotech Pvt. Ltd. in the month of May, 2010.
⦁ Sincere and detail oriented Entrepreneur & Chartered Accountant with an overall experience of 20 years in Accounts, Audit and Taxation, development aforesaid softwares and IT industry applications currently working as Managing Director at SAG Infotech Pvt. Ltd.


⦁ Possess knowledge of formulating and implementing the Accounting Policies/Procedures, Accounting Standards and Principles, Taxation Principles and Statutory Enactments with the ability to relate theory with practice.
⦁ Responsible for overall functions and co-ordination among management heads of the company such as Personnel, Human Resource, Production, Sales, Marketing and Franchisee Network.
⦁ Self motivated and goal-oriented with a high degree of flexibility, creativity, resourcefulness, commitment and optimism.
PROFESSIONAL EXPERIENCE
KALANI & COMPANY (Practicing Chartered accountants firm) May'1996 – Nov'1999
Article Assistant
⦁ Ability to carry out audit functions, defining audit schedules, preparing quick, accurate financial information and reports to communicate audit findings and financial data.
⦁ Conducted statutory audit which included vouching of expenses, ledger scrutiny and finalization of accounts. Performed scrutiny of various ledgers in the form of Sundry Debtors, Sundry Creditors and Expenses.
⦁ Responsible for computing liability in terms of Income Tax, Service Tax, Sales Tax, TDS, Excise and VAT of clients and filing returns to the concerned authorities within the stipulated dates.
⦁ Finalized accounts and prepared tax audit reports after analyzing relevant books of accounts and schedules thereof and making recommendations in order to ensure that accounts are prepared and maintained in conformity with accounting standards and the statutory regulations.
⦁ Accountable for preparing and filing of Annual Returns of various companies and ensuring timely assessments in compliance with various laws and regulations.
⦁ Assisted in carrying out audit findings for the preparation of the internal audit report involving ledger scrutiny and preparing annexure as per management's requirement.
ALSO READ: Last-minute tax saving tips: If you haven't submitted supporting documents to your employer, there's trouble
Current Working Experience:
Co-founder and Director at SAG Infotech Pvt. Ltd. for the last 20 years, which is an IT and software development organization for Professionals and other business organizations.
Key Functional Areas:
⦁ Have working Experience of Accounts, Direct and Indirect Taxation.
⦁ Preparation of Final Accounts.
⦁ Execution of product launching strategy as its designing, advertising and marketing.
⦁ Co-ordinates among Management Heads of the company such as Personnel, Human Resource, Production, Sales, Marketing and Dealers' Network across India.
⦁ Checks on stringent quality standards & requirements of customers businesses worldwide.
⦁ Key person for initiatives in New and Innovative areas of business opportunities.
⦁ Domain consultant of Accounts, Direct and Indirect Taxation.
EDUCATIONAL CREDENTIALS
Chartered Accountant, 2000
The Institute of Chartered Accountants of India
Bachelor of Commerce, 1996
University of Commerce College, Jaipur, Rajasthan
Intermediate, 1993
Adarsh Vidhya Mandir (AVM), Jaipur, Rajasthan
Matriculation, 1991
Adarsh Vidhya Mandir (AVM), Jaipur, Rajasthan
This year Educate yourself and develop your skills with EasyShiksha