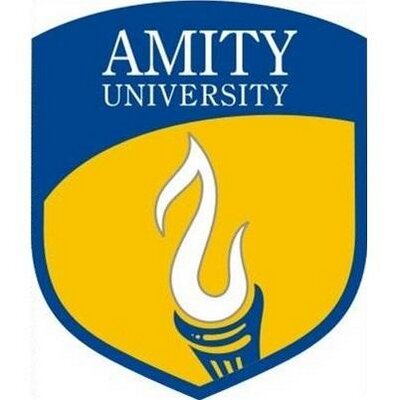 The DST grant, which is applicable for four years, acknowledges Amity University, Rajasthan's exemplary track record in producing PhDs of international standards and research papers of high impact factors.
Jaipur, 12th April 2022: Amity University, Rajasthan (Jaipur) has been recently awarded the prestigious and the much-coveted grant of ₹8.5 crore from Department of Science and Technology (DST), Government of India. The Promotion of University Research and Scientific Excellence(PURSE) award is a recognition for its contribution to research in the fields of biomedical sciences, nanobiotechnology, food technology, microbial sciences, and plant biotechnology among others. This grant will be utilized in procuring high end equipment to study biomedical sciences and their applications.
Out of the 69 universities that had applied for the grant, 18 were shortlisted and four universities received the grant. Amity University Rajasthan is the sole university in the state to have received this prestigious grant this year. The other universities to have received the grant are SRM Chennai, Central University of Arunachal Pradesh, and JSS Academy of Higher Education and Research, Karnataka. The grant is awarded on the basis of the H index, I 10 index and the presentation of the proposal made in front of the expert committee.
Important Announcement – EasyShiksha has now started Online Internship Program "Ab India Sikhega Ghar Se"
Professor (Dr) Rakesh Bhatnagar, Vice-Chancellor of Amity University Rajasthan, believes that through this project, the university will be able to play its part in making Prime Minister Narendra Modi's Atmanirbhar Bharat Abhiyaan a success.
"This facility will enhance the skills of our students, faculty and PhD scholars and improve research quality. In this era, such competitive grants are essential for skill enhancement to make India self-reliant in technology under the national mission of Atmanirbhar Bharat," Professor Bhatnagar said.
Professor (Dr) Amit Jain, Pro Vice-Chancellor of Amity University Rajasthan, congratulated the faculty members and the project team for their achievement in Research and Development (R&D). "Good research has the power to transform individuals, society and the world," he said while urging researchers to align their interest with social causes and serve the humanity.

What made Amity University, Rajasthan eligible for the DST Grant?
The DST grant, which is applicable for four years, acknowledges Amity University, Rajasthan's exemplary track record in producing PhDs of international standards and research papers of high impact factors.
Dr SL Kothari, distinguished professor of Biotechnology and Vice-President of Amity Science Technology and Innovation Foundation, explained the extensive process that resulted in the university claiming the prestigious project. "Our young faculty members, who are well-trained in the best of the institutions in India and abroad, have contributed immensely to the field of science and technology. They have also attracted funding from DST-FIST programmes and several other R&D grants from SERB, ICMR, DBT and other funding agencies in India. These projects resulted in several PhDs of international standards and research papers of high impact factors. Considering all these factors and after thoroughly evaluating our proposal, the DST decided to award us this prestigious grant for four years," said Dr Kothari.
Dr Kothari, though, opines that getting the grant is only the beginning as the university is now committed to making the most of it and ensuring its benefits reach the masses of the country. Outlining his plans, he said, "We will procure high-end equipment required to study biological and chemical interactions of various entities. The Equipment includes Scanning Electron Microscope, Gas Chromatography with Mass Spectroscopy, FACS, Spectrofluorometer, Particle Size and Zeta Potential Analyzer and Akta FPLC which will be a significant help in conducting experiments. We hope our team will be able to do some brilliant research that will benefit society and country eventually."
About Amity University Jaipur:
Amity University Jaipur established by Amity University Rajasthan Act 2008, notified by Government Notification No F.2 (10 ) vidhi/2, the university offers education in multiple streams as per the global standards. Amity University Jaipur stands with a baton to illuminate and guide the aspirants of all educational streams. It imparts knowledge in various domains for professional as well as sustainable development grooming students to become better global leaders with strong ethical values and integrity. With its state-of-the-art infrastructure, the campus facilitates all-round growth of students. They have tie-ups with over 100 international Universities,
Laboratories and Research Centres in areas of student exchange, faculty exchange, joint research, curriculum development and educational tours for students.
In Amity Institute of Biotechnology, there are currently nine research projects worth Rs 2.27 crore underway. It is the recipient of prestigious 'Fund for Improvement of S&T infrastructure in universities & higher educational institutions (FIST)' by the DST. Amity Institute of Microbial Technology recently earned FIST (Fund for Improvement of S&T Infrastructure in Universities) grant to establish a research laboratory.
Leading EdTech Platform for skill development & For your Internship is EasyShiksha