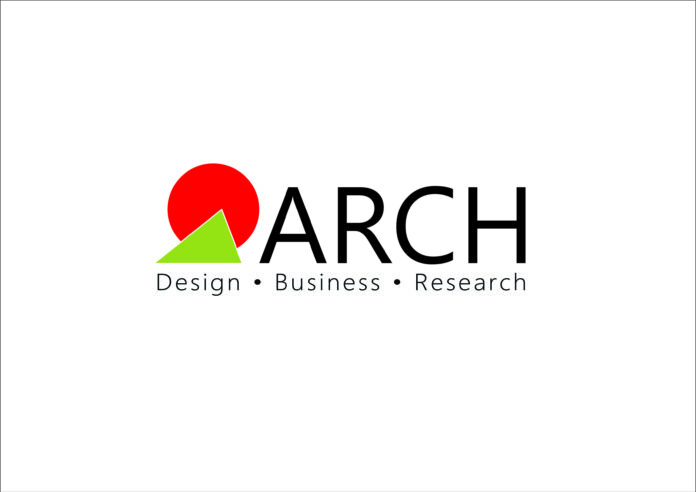 ~Eight students have also received a Scholarship of Excellence to study at the University of Central Lancashire (UCLAN), UK for the completion of their final degree year in Interior and Graphic Design~
Jaipur 15thSeptember 2022: AkankshaKumari, a 4th-year Jewellery Design student, from ARCH College of Design & Business, has won Charpak Exchange Scholarship 2022 by Campus France. Campus France is a government agency which is a part of the French Embassy in India that operates under the French Ministry of External Affairs and the Ministry of Higher Education and Research. The programmeis designed for Indian students from all fields and streams of study, enrolled in an Indian institution at the Bachelors or Master's degree level, who wish to undertake an exchange semester programme.
Talking about the student's achievement, Prof.BenoyThoompunkal, Director,International Research & Partnerships at the ARCH College, said"Akansha will be offered a monthly stipend of 700 Euros under the Charpak Exchange Program. The Scholarship enables her to participate in an exchange program with a 150-year-old French institution for Jewellery design, EcoleBoulle, in Paris, France. She will also be getting several benefits which include social security, Campus France fee waiver along with assistance in finding affordable student accommodation. In France, she will be learning about their cultures and designs. She is the second ARCH student to have been awarded this prestigious scholarship after NiveedhitaMuthukumaran, who won it in 2019."
ALSO READ : Lexicon Management Institute of Leadership and Excellence hosted a Leadership Connect Event
Also, eight of ARCH students have received a Scholarship of Excellence ranging from 3000 to 4000 Pounds to study abroad at the University of Central Lancashire (UCLAN), UK for the completion of their final degree year in Interior and Graphic Design. ARCH is the only Indian Higher Education Institution in Design that offers the 2+1 schema for the completion of a foreign degree in Design in a compact 3 years. The students also have the choice of continuing their study in the UK towards a 1 year Master's, along with opportunities for experience building through internships, and further opportunities beyond that, into serious employment and earning for periods defined by the UK government.
About Arch College of Design and Business
ARCH was set up in the year 2000, under the aegis of the ARCH Educational Society to impart globally and industrially relevant, education in Design. Through the 22 years of its existence, Arch has grown into a strong community of 7000+ professionals, alumni, students, teaching faculty and support staff, from all over the world—Sweden, Japan, Spain, UK, USA, Canada, Nepal, Iran, Korea, Kuwait, Dubai, Colombia, Brazil, etc. The design academy offers a wide range of industry oriented courses of international standards with university certification. Experienced faculty members are involved in the development of curriculum, to ensure that these courses offer the right combination of practical and theoretical skills, with the latest techniques, processes and thinking supported by an understanding of the socio-cultural context and industry needs. In 2010, Arch launched AIEED – the All India Entrance Examination for Design. It is a one of its kind exam, which has been online since 2011, and can be taken by students and design study aspirants from any part of India and the world. Website: https://www.archedu.org/
Visit EasyShiksha for skill development courses.