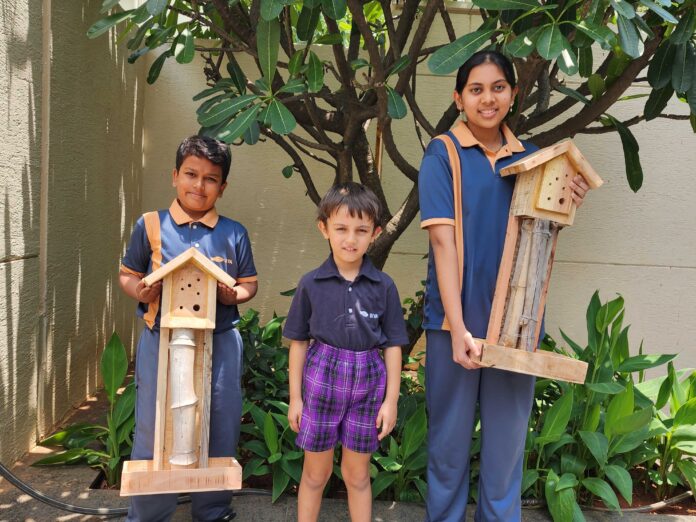 To encourage sustainability initiatives and promote the importance of environmental conservation, Ekya Schools has collaborated with the Ashoka Trust for Research in Ecology and the Environment (ATREE) in their one-of-a-kind Bee Hotels initiative. Interested students from all 5 branches of Ekya have opted for the Bee Hotel and will be participating in the activity. These bee hotels will be looked after by the students during the summer vacation.
ALSO READ: Amrita Vishwa Vidyapeetham launches free online course in Rigveda's geography
This unique initiative was launched to study solitary bees in Bangalore. Unlike honey bees, solitary bees do not build hives or display any aggressive behaviour. This initiative aims to integrate these essential pollinators in our cities with the support of citizens.
Ekya School Byrathi hosted an interactive talk about conserving biodiversity in cities. Students had the opportunity to meet and interact with researchers from the ATREE. They shared their insights from their research in urban landscapes.
During the event, Dr Tristha Ramamurthy, Founder of Ekya Schools and Provost, CMR University, said, "At Ekya Schools, we envision integrating and instilling various sustainable development techniques, methods and lifestyle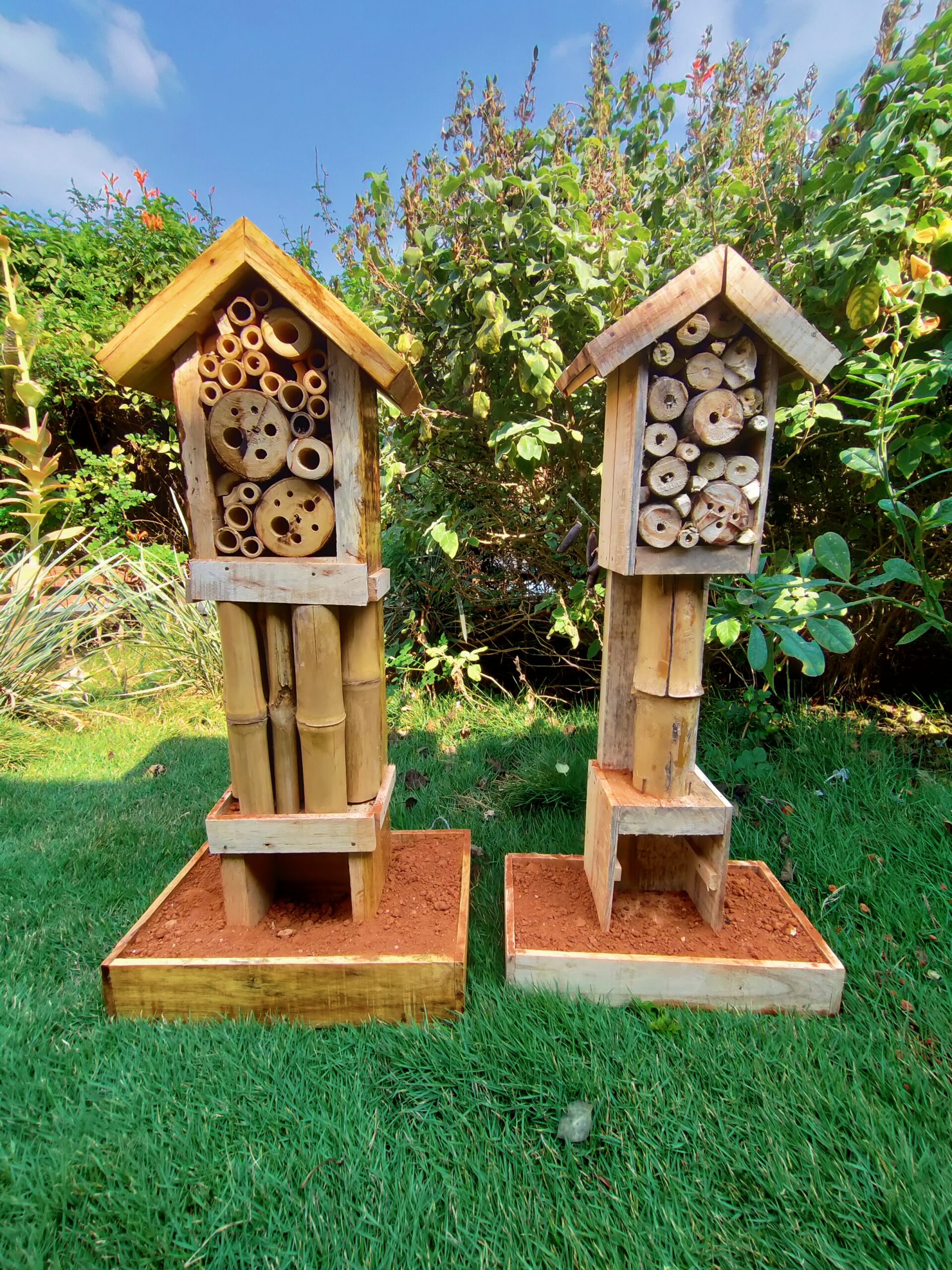 practices in our children. We have introduced the Bee Hotels as we firmly believe in the importance of transcending the limits of the classroom and raising our students' awareness of the world they inhabit. Moreover, the Bee Hotel initiative engages the entire family by facilitating collective learning about sustainability and conservation".
"We believe that our students must understand the impact of their actions on the environment," said Ms Smriti Agarwal, Head of School, Ekya School Byrathi. "By implementing this initiative, we are not only creating a secure environment for bees but also educating our students about the significance of sustainability and conservation.
"

Students will be recording their observations on the Bee Hotel App. These observations will help further the research program at Atree and their efforts to integrate these important pollinators into urban life. Students at Ekya are thrilled to own the Bee Hotel structures that have been given to them.
This year Educate yourself and develop your career with EasyShiksha.