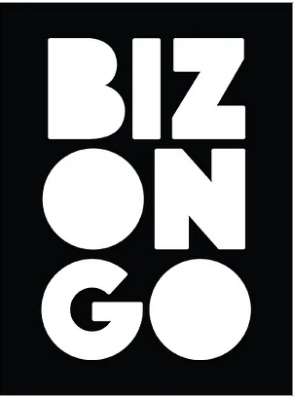 New Delhi, 23 August 2022: Bizongo, India's leading tech-enabled B2B platform for made-to-order goods, has announced the appointment of former Freshworks Director, Deepanjan Chattopadhyay as the Vice President of Product. The announcement follows a series of acquisitions, including Clean Slate and Hexa to enhance Bizongo's tech stack.
Deepanjan's appointment will help bolster Bizongo's efforts of delivering an integrated experience to its customers, enhancing product offerings to digitally transform the entire supply chain for MSMEs, and driving improved business performance. In his new role, Deepanjan will oversee the product strategy and implementation with a keen emphasis on managing market-focused product development and driving innovation across Bizongo's product roadmap.
An accomplished veteran, Deepanjan has nearly two decades of experience in product management, development, and strategy. In his most recent role as the Product leader for Freshworks's flagship product, Freshdesk, he leveraged his extensive knowledge of customer experience and business insights to scale the solution's reach to thousands of businesses across the globe.
Ankit Tomar, Co-founder and Chief Technology and People Officer, Bizongo said, "With his strategic leadership skills and practical, hands-on experience in product development, business management, and operations across a variety of industries, Deepanjan is a good fit for our current clientele and target markets. Bizongo has assisted Indian businesses in automating their supply chains, gaining access to working capital, and growing their customer base. As we continue to offer comparable advantages to manufacturers throughout Southeast Asia, Deepanjan will contribute to the company's further growth with his extensive knowledge."
ALSO READ : Oswaal Books recognizes India's Incredible Teachers with Student's Choice Awards
Commenting on his appointment, Deepanjan Chattopadhyay said," I am very excited to be a part of Bizongo. I believe the company has a great business model and a talented team that positions it uniquely to capitalize on the ever-changing e-commerce space. I am hopeful that my diverse experience in envisioning, developing and scaling products will benefit Bizongo."
Previously, Deepanjan has also been associated with fintech leader Highradius and supply chain software major e2open, apart from others.
About Bizongo
Bizongo was founded in 2015 by three IIT graduates Aniket Deb, Sachin Agrawal, and Ankit Tomar, to digitally transform the fragmented and unorganized yet unique and ubiquitous B2B segment of customized goods. Today, the company focuses on packaging, textiles, apparel & other contract manufacturing goods as its product portfolio and has a network of over 6,300 partner factories. Through its proprietary digital platforms, such as Procure Live, Partner Hub, and Artwork Flow, Bizongo offers Digital Vendor Management, Supply Chain Automation & Supply Chain Financing as key services to its enterprise customers. The B2B e-commerce platform services 450+ enterprise customers in fashion & lifestyle, pharmaceuticals, consumer discretionary, consumer staples, home & personal care, and e-commerce. For more information on Bizongo
visit EasyShiksha for skill development.