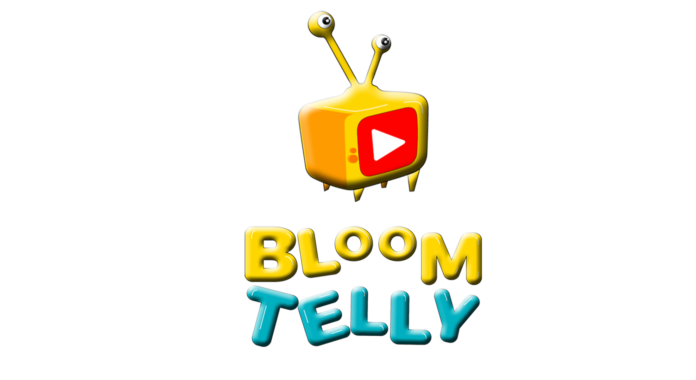 Bangalore, 21st November 2022: BloomTelly Animations, a one-stop animation studio headquartered in Bangalore and a product of K12 Techno Services, recently won several awards at two international film festivals. 'Caveman and the Chicken', a short animation film produced by the studio won in total six categories at the Sangrur International Film Festival 2022 and the One Leaf International Film Festival 2022.
At the Sangrur International Film Festival, BloomTelly Animations received awards for 'Best Cinematographer', 'Best Editor', and 'Festival Mention'. The movie emerged as the winner amongst 10,000 other submissions at the festival. Meanwhile, the studio won awards for 'Best Story', 'Best Drama', and 'Best Director' at the One Leaf International Film Festival.
Speaking on receiving the awards, Mahesh Mishra, Vice President – Digital Business & Strategy at K12 Techno Services said, "BloomTelly Animation aims to produce content which is not only entertaining but also equally informational for children. However, according to an internal survey done, it also proved to be engaging and relatable for the older audience as it focuses on our rich Indian culture. Recognition of any kind is always motivating, but when comparatively "desi" content gets recognised on international platforms, it adds a different flavour to it. Accomplishments inspire us to keep creating high-quality content that children will enjoy in the future."
Mahesh Mishra wrote the film Caveman and The Chicken for the studio. It is a story about the protagonists' friendship set in the Stone Age. The film depicts how the two cope with the presence of dinosaurs as well as the scarcity of food. Aplum Chaplum and Bloom Telly are two popular YouTube channels owned by the studio, which is backed by professional content creators. It recently collaborated with Hungama Kids, which will be utilizing the studio's content for its YouTube channel as well as the Hungama Kids app.
Also Read: Quotes around World Youth Skills Day 2022
About K12 Techno Services Pvt. Ltd:
K12 Techno Services Pvt. Ltd. is a leading end-to-end school management solution provider funded by Sequoia Capital, Navneet Learning, and Sofina Capital. K12 Techno Services Pvt. Ltd. was incorporated in the year 2010 and is headquartered in Bangalore. Apart from Bangalore, the company has its fully-functional offices in major Indian cities, including Mumbai, Pune, Kolkata, Gurgaon, and Chennai. K12 Techno Services focuses on tech-oriented solutions that helped schools to survive the pandemic. Apart from BloomTelly Animations, under the umbrella of K12 Techno Services, there are three major brands: Orchids The International School, Sparklebox, and Let's Eduvate.
About BloomTelly Animations
BloomTelly Animations is the exclusive video content and animation vertical of K12 Techno Services Pvt Ltd.  It was launched in 2021 to produce entertaining and educational video content on the YouTube platform. The two YT channels Bloom Telly (English YT channel) & Aplum Chaplum(Hindi YT Channel) gained popularity and have a large subscriber base as well as Instagram followers. 
Visit EasyShiksha for skill development