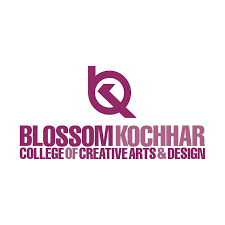 May 2022: Blossom Kochhar College of Creative Arts & Designs is the premier institute.It has churned out 35,000 artists in the field of hair, makeup, and beauty, over the last 38 years.Dr Blossom Kochhar has designed beautiful courses with her immense knowledge, talent, and experience of more than 35 years.The beauty course at Blossom Kochhar makeup academy covers all the aspects of the beauty field and industry.
"We should encourage students to do summer short courses as they are an easy and quicker medium to reach their career goals," says Dr. Blossom Kochhar, Founder and Chairperson, Blossom Kochhar Group of Companies."
Practical teaching is given more importance than theoretical education by experienced professionals.The meticulous courses here provide the students with a competitive edge and global exposure to understand industry  and  put the Indian beauty industry on the global map by encouraging  students to be innovative creators.
ALSO READ: How technology is enabling Indian students to choose suitable career paths at an early stage
A few short summer courses offered by BKCCAD to upgrade skills are :-
Man's Facial
Personal Grooming
Haircut
Basic Make-Up
Basic Beauty
BKCCAD is affiliated with the International Make-up Association (IMA), making it India's first and only academy to receive IMA recognition where students can now earn the coveted IMA certification in India.Experience at academy will have the touch of international approach.
Visit EasyShiksha for Education related enquiry