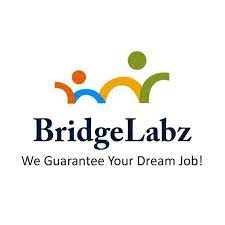 BridgeLabz, the leading AWS incubator focused on solving tech employability, has helped place over 40% of women in the past six years in the IT Sector .These figures break the stereotypes such as women cannot do tech jobs and they are not interested in tech jobs.
BridgeLabz tech employability test quotient (BTEQ) survey has also indicated that of more than 100,000 engineers who took the test, the average score of women was 42% as against 39% men. This implies that women are better prepared and ready to be employed as compared to men. The test determines the readiness of the engineering talent for software development jobs.
To encourage more women to go for tech jobs, BridgeLabz has also launched a campaign #SheCodesZyada in line with the International Women's Day's theme #BreakTheBias. The incubator is sharing the success stories of women who have undertaken tech jobs through the platform.
One such story is that of Komal from Dharavi, Mumbai, Maharashtra, who had done a BSc in Computer Science. After giving birth, she had a gap year in her career. She got the job with a tech company but was laid off due to the pandemic. She joined BirdgeLabz's fellowship program and got placed at Intellect Design Arena Limited as a Project Engineer on Java, Spring Boot, and Angular technology.
Talking about the importance of women joining the platform, BridgeLabz founder Mr. Narayan Mahadevan said, "Women are often not treated as the intrinsic part of the economy. The tech industry has been male-dominated for a long time and COVID-19 further hit women in the sector harder. However, through our fellowship programs, we are enabling women to gain advanced skills required in the development sector. It is empowering them to land jobs in the tech industry."
BridgeLabz enables tech talent across the country to practice their skills and learn nuances of the latest technologies through experiential learning programs. These programs are an integration of theory and application and offer tech talent opportunities to become lead engineers who can guide the young engineers and eventually become contributors.
Also read https://news.easyshiksha.com/film-actress-bhagyashree-felicitated-leaders-of-rajasthan/
Visit the link to explore more on EasyShiksha https://easyshiksha.com/