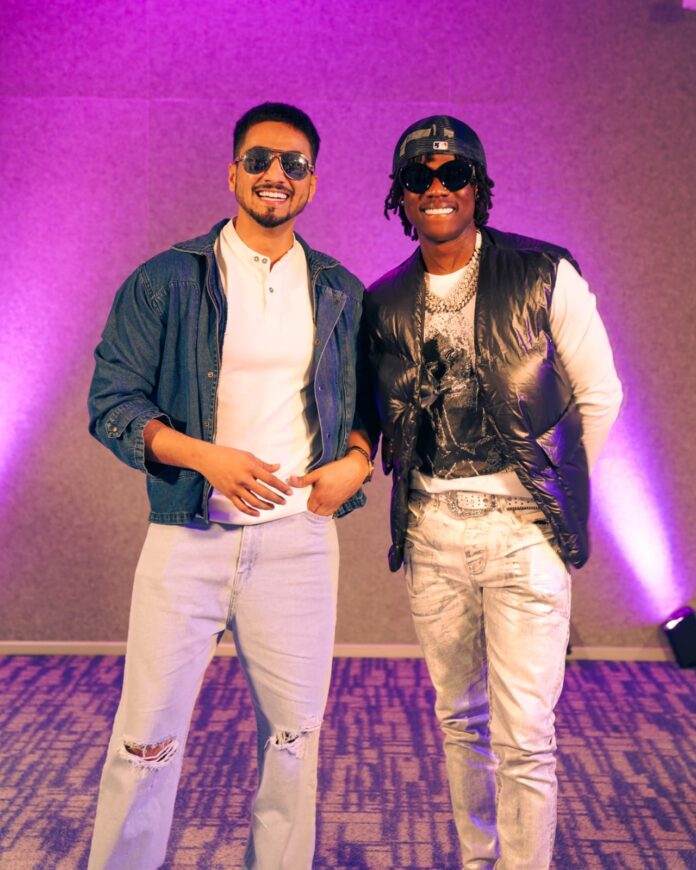 Calm Down' hit maker Rema comes to India to perform for the first time. The global icon has been posting videos of him meeting celebrities like Badshah and Manish Malhotra to meet with India's top content creators.  India's very own Internet sensation  Mr. Faisu who has taken the internet by storm through his viral content, music videos, and reality show performer becomes the first Indian influencer to be followed back by Rema on social media.
ALSO READ: Students from Orchids The International School bring exemplary results in the CBSE 10th Board Exams
Fans definitely can't CALM DOWN as Faisal becomes the first Indian Influencer to do a collab post with Rema on social media.
The Multi-talented Faisal is not just an Influencer but also an Aspiring Actor, Entertainer; the quintessential boy with million dreams, making them come true one day at a time with the love and immense support he receives every day from his colossal fanfare. Faisu has yet again made India proud by reaching a global audience. The versatile entertainer shared a sneak peek from his meet with the Nigerian singer teasing his fans with a subtle caption aiming towards an upcoming collaboration.
On 11th May, Meta invited Faisal for an exclusive collaboration with Rema. Both artists reposted their pictures on their Instagram stories. The fans are in Awe as Rema posted a story with Faisu calling him, "My Guy!" which was later shared by Faisu on his Instagram account. Soon the comments started flooding with fans in curiosity and excitement to see both amazing artists in one frame.

The collaboration between Rema and Faisu shows how Faisu didn't recognize Rema is the voice behind Calm Down. The artist is surprised when he discovers who Rema is, but gets a double shock when he discovers Rema's love for the song "Jugnu" through his ringtone.
Singer of this viral hit, Nigerian musician Rema recently arrived in India for his upcoming Rema 'Calm Down' India Tour, which will take place in three cities – Delhi, Hyderabad, and Mumbai.
This year educate yourself and develop your career with EasyShiksha