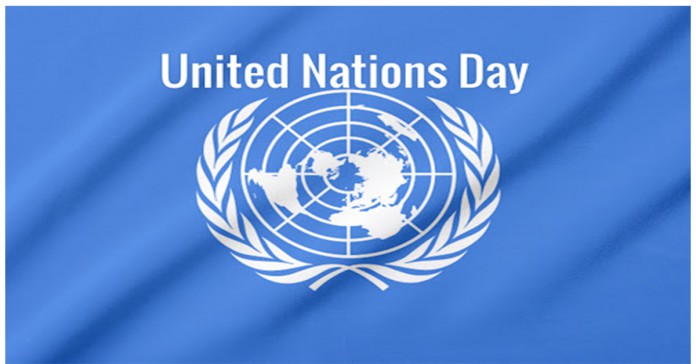 Today on October 24, the entire world celebrates this as United Nation Day. UN Day 2020 is different because of pandemic Covid19 but we will try to celebrate it while keeping social distancing in mind. Here is why this day is considered significant. United Nation Day is celebrated to recall the significance of the United Nations Organization and its agenda of promoting human rights, diversity and progress across the world.
Each year, the global network of UN Information Centers organizes a variety of events to mark UN Day but this year due to Covid 19 it won't be possible. Many activities are organized by all parts of the UN, particularly in the main offices in New York, the Hague (Netherlands), Geneva (Switzerland), Vienna (Austria) and Nairobi (Kenya), it ranges from ceremonies flying the UN flag on important buildings, seminars, panel discussions, debates on the relevance of the work of UN, art competitions, rallies, film screenings and book/photo exhibitions, media campaign like social media.
The foundations for a "League of Nations" were laid in the Treaty of Versailles, in 1919 this one of the treaties at the end of World War I. The league aimed to encourage negotiations and diplomatic measures to settle international disputes and to improve the quality of life.
The ideas around the UN officially came into being 75 years ago in the last years of World War II, particularly during the UN Conference on International Organization in San Francisco, the United States, beginning on April 25, 1945, and the Charter was signed on 26 June 1945 by the representatives of the 50 countries. Poland, which was not represented at the Conference, signed it later and became one of the original 51 Member States. The UN always tries to bring peace in the world as its motto is Peace, Dignity and Equality on a healthy planet.
This anniversary comes in a challenging time for the whole world, compounded by an unprecedented global health crisis due to the COVID-19 pandemic, with severe economic and social impacts. But it is also a reminder this struggle time can also become an opportunity for positive change, let's stand together to fight against this pandemic and spread peace in the world.
Important Announcement – EasyShiksha has now started Online Internship Program "Ab India Sikhega Ghar Se" during this lockdown.
To celebrate United Nation Day every year an annual concert is usually held in the General Assembly Hall. But this year due to pandemic, the concert was prescheduled and screened in the GA Hall on Thursday, 22 October 2020 at 12.00 p.m. The sponsor for this year is Italy. Every year there is one theme for the event and the theme for this year is "Reimagine, Rebalance, Restart: recovering together for our shared humanity". There will be a number of classical, modern dances, songs, curated specifically for the UN Day Concert, will be performed every year.
Let's cheer up to Life, Peace, Humanity and Celebrate this UN Day 2020 and let's fight together with this pandemic.
Hersh Shah, CEO, India Affiliate of Institute of Risk Management, UK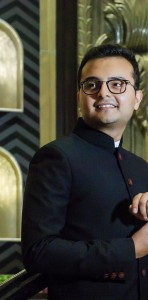 "The United Nations is a global organisation that not only brings nations together in collaboration, but also provides a platform to identify, analyse and mitigate risks that threaten the world in its present or future. In a sense, it is the Chief Risk Officer of the globe, and the 17 Sustainable Development Goals are a strategic blueprint to mitigate the main threats facing our world, such as poverty, hunger, inequality, lack of quality education, and climate change.
On UN Day, IRM India reiterates its commitment to building risk-resilient economies, and promoting risk management practices that contribute to sustainability of large and small enterprises alike. A strong, agile economic ecosystem, that can withstand uncertainty and unanticipated crises, while also protecting the people who are dependent on it, is the need of the hour. We will continue to strive towards this common goal of building a better world, by fostering risk-aware and innovative business leaders, who have the ability to foresee unforeseen threats and devise novel ways to avert them."
Akhil Shahani, Managing Director, Thadomal Shahani Centre for Management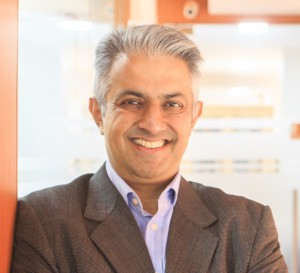 "Since its inception, 75 years ago, on this very day, the United Nations has committed itself to the prosperity and development of people all over the globe. Quality Education stands fourth on the list of UN's Sustainable Development Goals, reiterating its importance as a vehicle for a sustainable future.  Achieving inclusive and quality education, skilling and upskilling as well as providing equal opportunities for students from all backgrounds has been at the heart of the various endeavours by The Shahani Group. With the objective to educate every child, through our initiatives, we hope to be a powerful ally in implementing this goal."
Ms Kavita Sahay Kerawalla, Vice Chairperson, VIBGYOR Group of Schools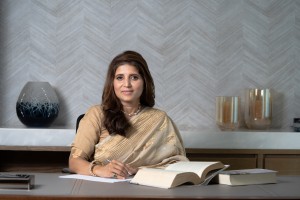 "In 1945, on this day, 51 nations joined hands with the purpose of promoting peace and cooperation. Today, this collaborative institution has grown to enfold 193 countries, with quality education as one of its key goals, for sustainable global development – a goal that has already been embedded in VIBGYOR's DNA since its inception.
We believe that high-quality education has the power to transform lives, by providing learners with the necessary capabilities to innovate, become economically productive, and contribute to a peaceful and democratic society. Our curriculum is also designed to spark their curiosity, and teach them that learning is a lifelong and holistic process. In the spirit of making quality education accessible and inclusive, VIBGYOR has taken several steps to ensure no student is left behind, such as designing effective online classes, and campus facilities that are gender-sensitive and accessible to the differently-abled. Today, let us reaffirm the spirit with which the United Nations was conceived, and work together to achieve our collective goal of empowering the children of India to achieve their full potential. This is the only way we can build a secure, safe and lasting legacy for our future generations, and for this beautiful planet."
Vinesh Menon, CEO – Education & Skilling Services | AMPERSAND Group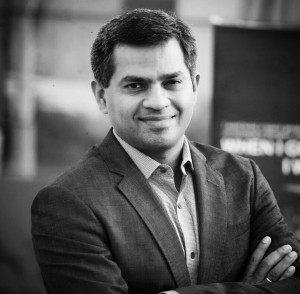 The role of the UN's support for the Indian Education ecosystem has never been more pertinent than in the current times and over the next two decades when India is on the path of re-positioning itself as the Knowledge Centre to the world.
We at AMPERSAND Group are particularly excited about UNICEF and UNESCO's efforts to support the Indian Government in achieving the National Priority of Quality Education for all children aged 6 to 14. Outreach and "phy-gital" access to the most vulnerable and disconnected children, adapting best practices from within and offshore and playing a key role in transforming human lives have been our goal. We are committed to working closely with the Government of India and Global bodies like UNESCO and UNICEF to contribute to nation-building through the powerful medium of Education and Employment.
My felicitations and best wishes to the United Nations on the occasion of UN Day.
For information related to technology, visit HawksCode and EasyShiksha
Enroll Now – Learn The Swiss Financial System Tutorial