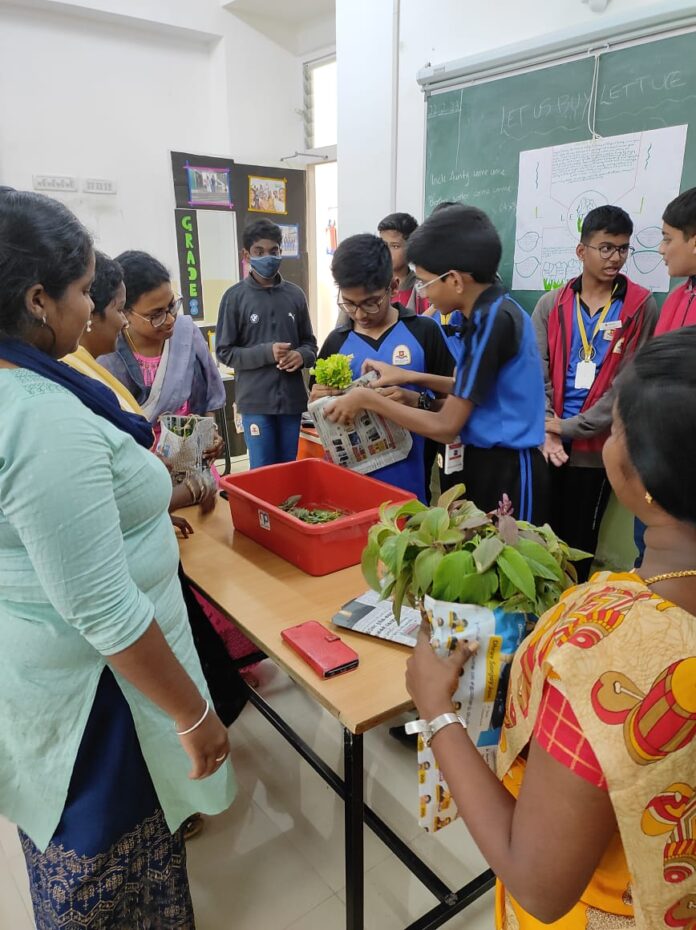 Orchids The International School combined horticulture and financial literacy for a unique initiative
Chennai, 28.02.2023 – Orchids The International School's Thoraipakkam branch successfully conducted a unique and innovative program called Budding Farmer Activity for Grade 8 students, combining financial literacy and horticulture curriculum. The highlight of the program was the Budding Farmers Market event where students grew their own produce in the school's polyhouse and sold their crops to parents in a market-style setting.
The Budding Farmers Market event was a grand success with students demonstrating their knowledge and skills in horticulture and financial literacy. The students formed different groups such as sales and marketing, studied rates in the market, and fixed prices for each crop. They presented the life cycle of crops, and harvesting techniques, and showcased their understanding of the importance of organic farming.
Commenting on the event, Dr Jemi Sudhakar, Principal of Orchids The International School, Thoraipakkam branch, said, "We are extremely delighted with the success of the Budding Farmers Market initiative. Our aim is to provide our students with practical learning opportunities that help them develop important life skills. The combination of horticulture and financial literacy curriculum has proved to be a huge success, and we hope to continue organizing such events in the future. Orchids The International School has always been committed to providing holistic education to its students. The Budding Farmer Activity is another example of the school's commitment to providing a stimulating and engaging learning environment for its students."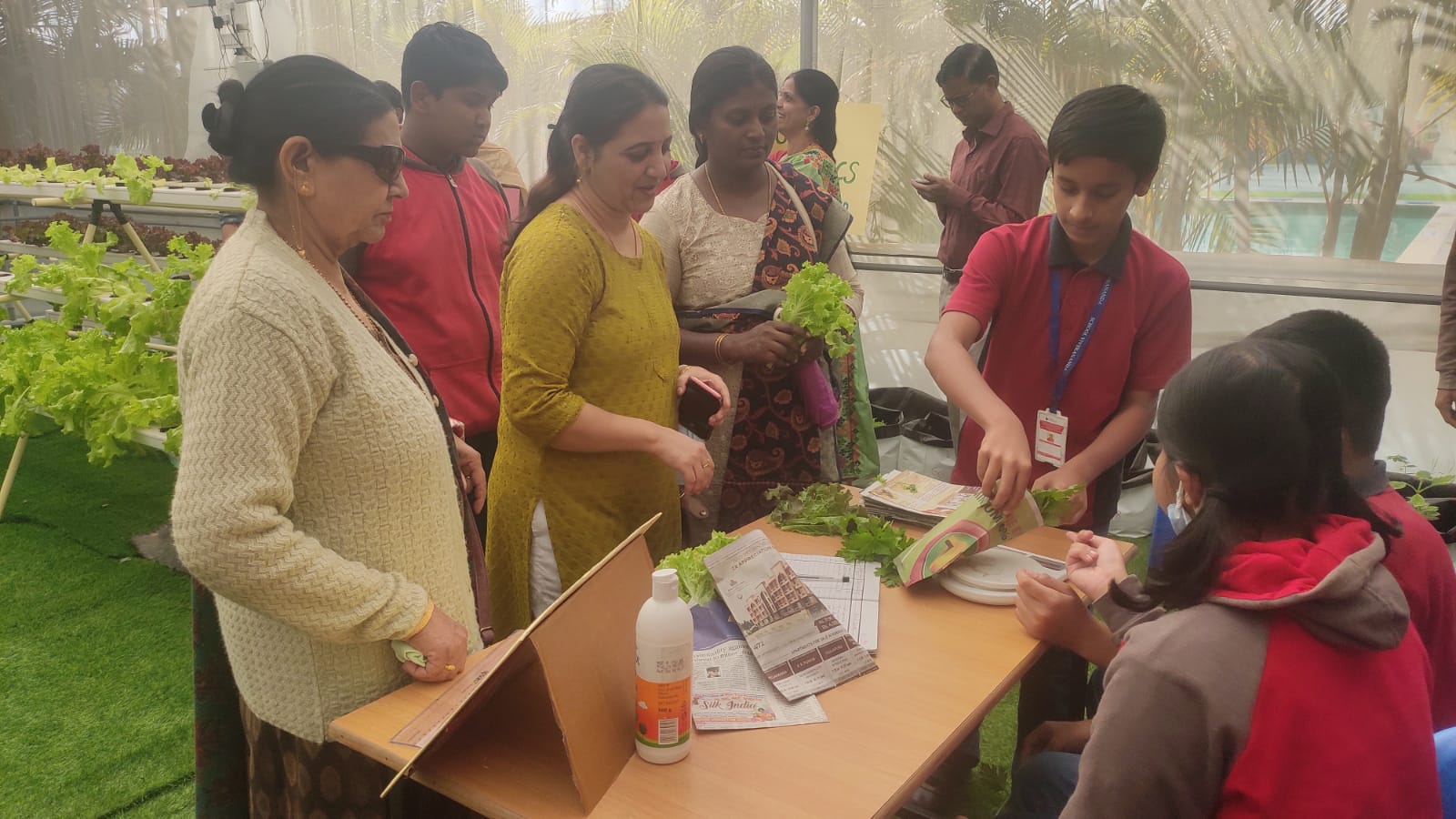 The Budding Farmers Market initiative is an excellent example of how schools can incorporate practical learning into the curriculum. It has provided an opportunity for students to learn important life skills and contribute to sustainable living. The program has helped students to understand the financial aspects of running a business, such as planning, supply and demand, and financial investment.
The student's active participation in the event has instilled a sense of responsibility and ownership in them towards nature and society. They have also gained an understanding of the value of hard work, teamwork, and collaboration. Through the Budding Farmers Market, students have been able to apply their theoretical knowledge to practical experience, making the learning process more effective and enjoyable.
Also Read: Indian students can win £6,000 scholarship while working on global solutions: University of Dundee
About Orchids The International School
Orchids The International School is one of India's leading international K12 school chains. It started its journey in 2002 with its first branch in Hyderabad. In less than two decades, it has grown into 90 branches spread over 25 major cities- Mumbai, Bengaluru, Pune, Hyderabad, Gurgaon, Chennai, Kolkata, Nagpur, Nasik, Indore, and Aurangabad. Modern physical infrastructure, personalized attention, and a carefully curated curriculum provide uniformity in all OIS schools. OIS follows the CBSE and ICSE curriculum infused with international teaching methodologies to provide a strong emphasis on personality development along with academic excellence. Currently, it has over 750000+ students and 7000+ teaching and non-teaching staff.
This year Educate yourself and develop your career with EasyShiksha