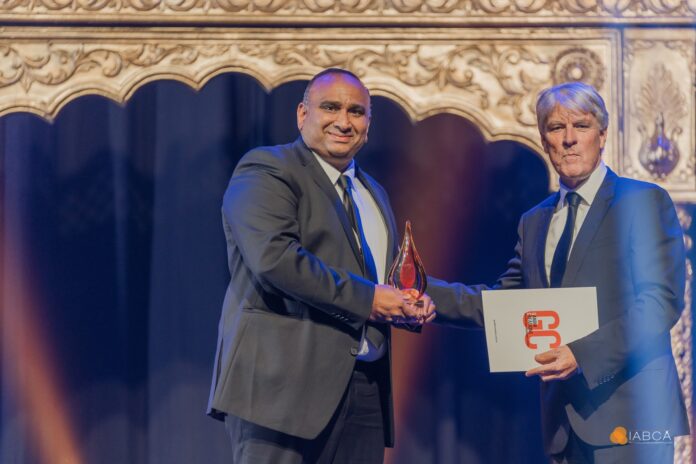 Bangalore, 05 May 2022: Connect2MyDoctor, the leading virtual healthcare platform co-founded by Indian entrepreneur Pramod Kutty, has won the IABCA Micro Business of the Year award 2022. The awards, which were announced at the India-Australia Business and Community Awards (IABCA) event in Sydney, is considered as one the most prestigious annual recognitions that foster Indo-Australian trade ties.
Connect2MyDoctor, the Melbourne headquartered firm with clients across India, Middle East, Australia, Turkey etc is a comprehensive virtual healthcare platform that utilises technology to deliver high quality healthcare online. The company won the award in one of the most contested categories.
READ: easyshiksha.com
"We feel privileged and honoured to have won this prestigious recognition from IABCA. It is a testament to the ground breaking work we have done in the area of telemedicine and virtual healthcare. The importance of online health care has grown significantly during the pandemic and we are happy to have contributed our bit by enabling high quality virtual healthcare access for the needy. In our next phase, we focus to deploy our new modules – cARe – 3D/AR module for patient education, OmniROM for remote rehabilitation, HomeDoc our home care module with Remote patient monitoring globally. As the preferred telehealth partner of the Association of Health Providers of India (AHPI), which has over 10,000 hospitals in its network, we are looking to further expand our horizons and address the health requirements of the patients in a virtual and efficient manner." Says Pramod Kutty, Co-Founder and CEO of Connect2MyDoctor.
ALSO READ: WardWizard showcases its entire range of Electric Two Wheelers
The annual IABCA Awards initiative looks to strengthen and celebrate the organisations, social enterprises and business leaders from across the globe who are advancing the India-Australia relationship.
Connect2MyDoctor provides a white labelled platform for hospitals, allied health and other health care service providers. It provides specialist care, mental health, healthcare at home, and remote patient monitoring with clinically validated tools and capabilities to provide a healthcare experience that transcends borders.

About Connect2MyDoctor:Connect2MyDoctor is a comprehensive virtual platform that looks to draw patients closer to the medical fraternity, utilising technology to deliver high quality healthcare online. The telehealth platform provides a comprehensive healthcare experience that offers value in the most convenient manner. Launched in 2016, the start-up works with numerous multi-speciality hospitals in India, Middle East, Turkey, Azerbaijan and others. Patients from over 15 countries use the platform for triage care, second opinions, mental health, remote patient management, wellness & prevention, chronic care, child development, consultations before travel and follow up visits. More than 3000 specialists have access to the platform with over 50 specialities and super-specialities covered. The company is headquartered in Melbourne, Australia, and have offices in Bengaluru and Dubai and is looking to expand even further. It is also the preferred telehealth partner of the Association of Health Providers of India, which has over 10,000 hospitals in its network. Connect2MyDoctor works with the Federal Authority of Human Resources, UAE enabling the 100,000 employees and their families to access Psychologists and Psychiatrists. Neev Tech Labs, which runs Connect2MyDoctor, was part of the MedTech Actuator, Australia's first national Seed-to-Series A accelerator for med tech start-ups. It has received pre-seed funding from Artesian Investments and private funds.