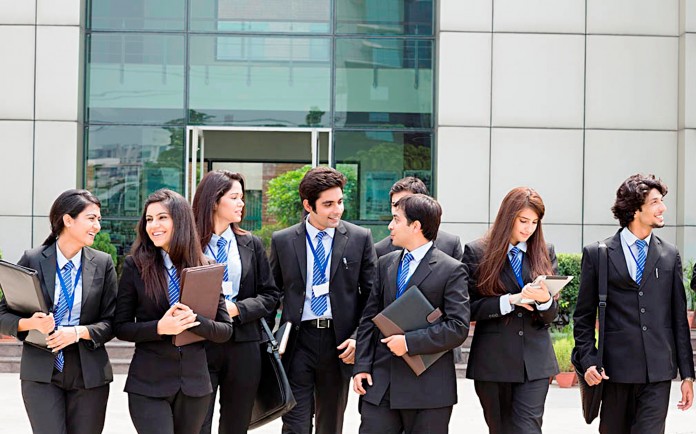 Business degrees are among the most sought after degrees. With the growing demands in the job market of many business sectors; many would disagree that studying business would be an investment in your future. When you are prepared to pursue an undergraduate degree, selecting the right business school will play a significant role in building the most out of your business education. There are various things to take into consideration in choosing the best business school for you. Here are some suggestions that candidates should keep in mind, prior to applying in the said schools:
 Inspiring faculty:
A credible business school will make sure to recruit the most competent and brilliant teachers and researchers from across the globe. Most of the top business schools have a high percentage of global teaching staff, wherein their vast experience will have the understanding and familiarity to successfully build aspiring business leaders.

Important Announcement – EasyShiksha has now started Online Internship Program "Ab India Sikhega Ghar Se"

The method of teaching will not only be theoretical based. Enthusiastic faculty will give emphasis on the practical view point by creating exercises for the application of theory to the real issues in the business world today. The knowledge and connections in the industry by faculty members will assist them in advising students and even linking them to internships and other career opportunities, because what better way to learn than through experience!  If you are fascinated in working in a particular field or industry, relations of the faculty and the school to that specific industry should be an important factor to be taken into consideration, as this could give you a head start, for the day after your graduation day.
Know yourself personally, professionally and academically:
Your Bachelors of Business Administration (BBA) application is crucial as that gives you the opportunity to make your case with the admission committees of various schools to show that you are a perfect fit for their school. To do this, you are required to replicate on paper – who you are individually, resourcefully and academically. This speed in the business school application process is often unnoticed but is one of the most fundamental steps for success.
Top Software Engineering Courses
There are many questions that can ascertain one to do that – What makes that one quality unique to you that make you stand out from other applicants? How have you impacted the world, and how will you keep on doing so? What makes you an efficient leader? Since top business schools are swamped with applications each year, an important deciding factor for admissions committees are as follows:
Why prospective studentswant a BBA (and why they require it to be done that very year).
Do you want a BBA to break into a new career (that forms on your preceding experience)?
Do you want to be an entrepreneur?
The more tangible detail you can present, the more convincing you get to the superior admissions officers to recognize your base for pursuing an BBA, and the more liable it is for you to get selected.
Good, Dedicated Classmates:
Most business degree programs have a load of group assignments, hence you will be using a substantial amount of time working with and even learning from your fellow students. This will help to learn to work as a part of a team and to develop leadership skills. A lot can be learnt from your fellow students, as there is a great possibility that they will be your colleagues, partners or constant contender in the future. Business graduates frequently look for employment or mentorship with former students of their discipline. An excellent question to pose is – What type of scholar does this school attract? That can help you know the kind of alumnae you will be interacting with and whether or not you desire to be a part of it.
Consider getting expert help on your applications:
You are going to burn up a good amount of money on your BBA course when you consider both tuition and living costs as well as the break costs of not working for two years.  So before applying its better to spend a few thousand rupees to hire a consultant or proper BBA admissions professional, who can significantly boost your chances to being accepted to the school of your dream. Be cautious if a firm does not release school-by-school success rates, denies to present references, or has been in business for less than 5 years, they are all significant red flags. The most trustworthy advisers will give importance of working with you before you start outlining your essays. These consultants firmly limit the number of clients per analyst, and work with students even for international B-schools.
Statistics show that almost 40% of students today use an admissions consultant; so you may truly be at a considerable disadvantage if you do not. If you begin the business school submission process early and work constantly over the next several months, you will have an added advantage to crack even the cutthroat application.
 Choice of subjects and majors:
Businesses have a number of areas to concentrate on. It is imperative for you to select a school that has the subjects and majors that will help you in delivering not only through the business degree program but for the future also. For instance, if you are looking to initiate a business of your own, you can look for a school that present a concrete base of business courses and at the same time allows you to concentrate in entrepreneurship.
Flexibility:
A course in a B-school will take up most of your day. Flexibility is significant for students who have other commitment and responsibilities at home or maybe a part-time job. If you are one of those candidates, then you should consider business schools that present programs with these flexibilities say for example distance learning programs, weekend classes etc. Working students should also look into things that whether the company you are working for will be willing to subsidize your studies. There are many companies who support their employees distance learning, since a flexible course will allow them to stay with the company and apply what they learn.
 Can I apply to business schools with a global qualification?
When applying to business school around the globe, it is natural to question the weightage of the degree in the country you hope to work in. Fortunately, top business corporations and companies across the world recognize a wide range of international degrees. In order to make sure your degree is acknowledged, take a look at the selected school's website about what qualifications they accept. If still uncertain, contact the school directly.
 Reputation:
An indicator of a school's status is its overall ranking amongst business schools. Most ranking lists take into consideration superiority of programs, faculty, research work done, student services and career support. However, you should think about what matters most to you when it comes to a school's status.
Empower your team. Lead the industry
Get a subscription to a library of online courses and digital learning tools for your organization with EasyShiksha
Request Now
 Four reasons to consider applying early:
 Application gets the required attention: Your request will get more time and deliberation if it arrives ahead of others.
Shows eagerness: Applying early shows an eager interest in a program and replicate your good development skills.
Manage finances or draw financial aid: An early submission increases your probability of getting scholarships or financial aid. Should they fail to fall through, you will have additional time to work on other financing options.
Resolve problems at ease: Should any troubles happen, such as misplaced copies or reference, you will have time to put forward them in advance of deadlines.
Your submission checklist:
Complete the whole application.
Comply with all of the instructions; if you have a query about the request, contact the admissions office.
Categorize your request so it looks neat and professional.
Double check the requirements of each school, and present the suitable materials.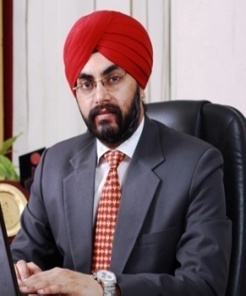 Dr. KJS Anand
The author is Executive Director IMS NOIDA, one of the leading Management Institutes in the country. He can be reached at director@imsnoida.com
ALSO READ: Importance-sports-education-mr-raunak-jain
Get Course: Cascaded-Style-Sheets-Tutorial