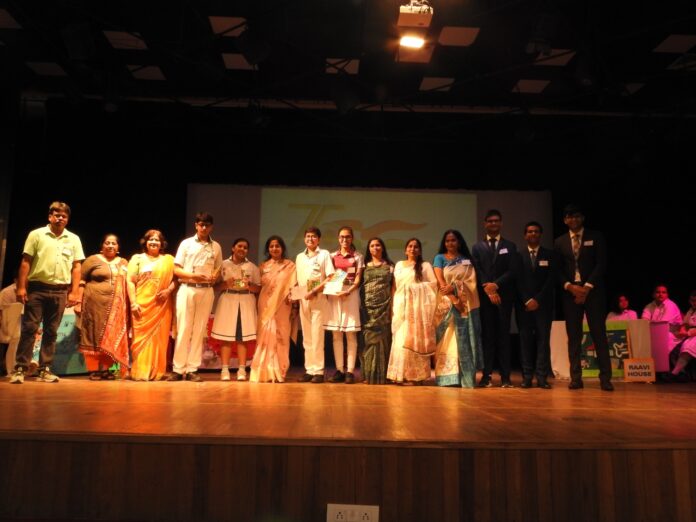 As a part of Azadi Ka Amrit Mahotsav celebrations which are in full swing to mark India's 75th Indian Independence Day, DPS Indirapuram organised an Inter-House Quiz competition on occasion to test children's knowledge about the history and culture of the nation.
The questions were systemically framed to check students' knowledge about the glorious past, and the topics diverged from India's Independence struggle, prolific women achievers, UNESCO World heritage monuments and the multi-culturalism of the country.
ALSO READ : KirloSmart: Kirloskar signature IoT based remote pump monitoring system now comes with Advanced Features
Four houses participated in the competition, which was Ganges, Yamuna, Raavi, Chenab and Jhelum. The houses were represented by four members each and were tested on broad line barometers such as memory power, strong presence of mind, retention capabilities, and a cohesive understanding of the country's past.
As the four houses were aced up to be announced as winners amid the tough competition, Jhelum House swept with the win and was declared the winner of the Interhouse Quiz Contest.
Giving a final address and extending warm wishes to the four house teams, Mrs Sangeeta Hajela, Principal, DPS Indirapuram, said, "The Inter house Quiz competition displayed their spellbinding general knowledge and awareness about our country's magnificent landmarks and achievements. The event was put in place in an effort to be part of the grand Azadi Ka Amrit Mahotsav celebrations taking place across the country. It was also to acquaint students with the historical significance of our freedoms struggle and the attainment of nationhood. It is good to see when we show pride in our cultural identity and embrace it fully. I congratulate Jhelum House for winning the competition and all the other houses for exhibiting impeccable talent and knowledge power."
Visit EasyShiksha for skill development.