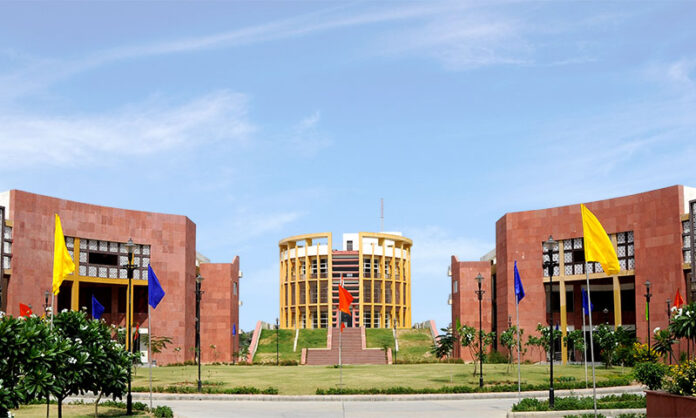 Jaipur, April 8, 2023: Leading Engineering, Management and Design education institution, JK Lakshmipat University (JKLU) will confer upon world renowned Scientist, Padma Vibhushan Dr. Raghunath Anant Mashelkar, the coveted JKLU Laureate Award, on April 14 2023, in a glittering ceremony, for his exemplary contributions in science, technology and inclusive innovation.
JKLU Laureate Award has been instituted to honour persons of distinct intellectual, moral and spiritual calibre, whose contributions towards society reflect JK Group's values, so that young minds are inspired by such role models to achieve excellence in their chosen spheres of life.
ALSO READ: India's first simulation learning platform for critical care in public health launched in Civil 20 IHH Summit
Hari Shankar Singhania Memorial Oration series has been instituted to commemorate the memory and legacy of JKLU's first Chancellor, Shri Hari Shankar Singhania, who was an inspiring industrialist, statesman and leader.
The 8th edition of this prestigious event will be held at JKLU campus at Ajmer Road, Jaipur on 14th April and will also be webcast live. After Dr. Dheeraj Sanghi, Vice Chancellor, JKLU welcomes the Awardee and audience, Shri Bharat Hari Singhania, Chancellor, JKLU will address the august gathering and explain the philosophy behind the JKLU Laureate Award and the Hari Shankar Singhania Memorial Oration before presenting the award to Dr. Mashelkar.

Dr Mashelkar, former Director General of CSIR and Chairman of National Innovation Foundation, is an internationally acclaimed thought leader who influenced Science, Technology and Innovation policies globally, through his pioneering efforts on global IPR systems and Gandhian Engineering. He will be speaking about "Leap Frogging to Pole Vaulting : Creating the Exponential Entrepreneurs" while delivering the Hari Shankar Singhania Memorial Oration.
Shri KK Maheshwari, Registrar, JKLU said, "This prestigious event is a great opportunity for professionals from all walks of life, especially entrepreneurs, youngsters and start-up enthusiasts, to learn from a great personality who has contributed a lot to the development of our country".
This year Educate yourself and develop your career with EasyShiksha