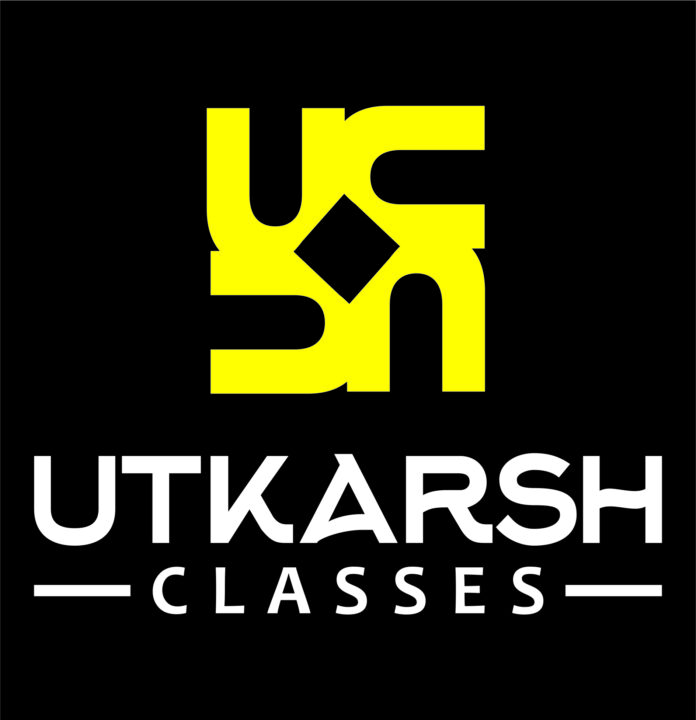 Utkarsh Classes & Edu Tech has engaged over 22 million students across online and offline~
Jaipur, July 26th, 2022: Utkarsh Classes & Edu tech today, announced plans to bolster its hybrid education system.
In this regard, the company recently inaugurated its 17thofflinecentre in Jodhpur, Rajasthan. The centre will cater to those looking to join the armed forces and appear for defense exams, including the Combined Defence Services (CDS) examination, Air Force Common Admission Test (AFCAT), National Defence Academy and Naval Academy Examination (NDA), and Indian Coast Guard Navik Test (ICGNT).
On the occasion, Utkarsh Classes & Edutech Founder and CEO Dr.NirmalGehlot said, "We are bullish towards expanding our course offerings and offer diverse courses to students through both offline and online platforms .At present, we have an offline presence in Rajasthan with 15centersspread across a large space. We are looking to expand in Madhya Pradesh, Uttar Pradesh, Bihar, and Haryana in the next phase. Our expansion of digital studios in these states will involve opening 100-plus offline coaching centers in tier II and III cities. While our offline-online revenue ratio is 30:70, offline play an important last-mile role in reaching out to students and parents." 
ALSO READ : BBA law grads bring smart-tech experience to NMIMS Navi Mumbai: Launch of EV charging station & charging management system
Given the layoffs in the EdTech industry, Utkarsh Classes &EduTechplans to go on a hiring spree, especially in tier II and III cities in FY23. To capitalize on the teaching talent pool in these cities, the company launched a 'Teaching Talent Hunt' campaign on YouTube to attract pan-India teachers and offer them jobs. Aiming high,Utkarsh Classes & Edutech also plans to recruit 500 employeesincluding senior leadership, educators, and other staff for their new sales and customer service team.
Utkarsh Classes & Edutech takes pride in its massive growth from 6000 to 1.5 million paid students enrolling for online coaching classes since 2018 and about 27,000 offline students, mainly in the government test prep category along with other courses. The company has introduced affordable online courses, with an average annual ticket size of Rs 2,500, to institutionalize theunorganizedgovernment test prep segment.With the hybrid model, the online business conversion is expected faster than the current pace because students and parents who are unable to afford offline learning can opt for online courses to start with. The hybrid learning model can enhance students' learning capacity by making classrooms more engaging, practical, and accessible, especially with the studios that we have at Utkarsh.
Top Networking Online Courses
More Courses With Certification
Dr.Gehlotadded, "We are in a forward-thinking era of education where learning is not confined to classrooms or textbooks. And that's why hybrid learning environments and blended learning techniques are going to be an integral part of hybrid education. As we get ready to reimagine education, educators around the country are examining the best ways to connect with students remotely. But instead of going back to the traditional classroom setting, we are exploring different educational models to meet the needs of our students."
Utkarsh Classes &EduTech has engaged over22 million students across online and offline platforms. These include educationcentres, app users, YouTube channels, Telegram, Facebook, and other social media platforms and the app has more than 9 million downloads and has over9.3 Million Subscribers.
About Utkarsh Classes & Edutech
UTKARSH Classes & Edutech Pvt. Ltd, India's one-stop e-learning platform that aims to provide quality and affordable education to young minds for various competitive examinations. While The Utkarsh Smart Learning App, was launched in November 2018, Utkarsh Classes is a pioneer in the industry, founded by Dr.NirmalGehlot in 2002. The company has a hybrid model and offers learning courses, in both online and offline mode, for various Central & State government recruitment examinations, all-India Competitive Exams like IIT-JEE, NEET, CLAT, and school education courses for Classes 6th to 12th, for CBSE & 8 other state boards. They specialize in competitive examinations and are the most significant player in all-India and state-level government tests like IAS, Banking, SSC, Defense Services, States PSCs, Teaching Exams, etc. The company has corporate offices in Jodhpur, Jaipur, Delhi, and Prayagraj. The offline centres for classroom programs are presently in Jodhpur & Jaipur.