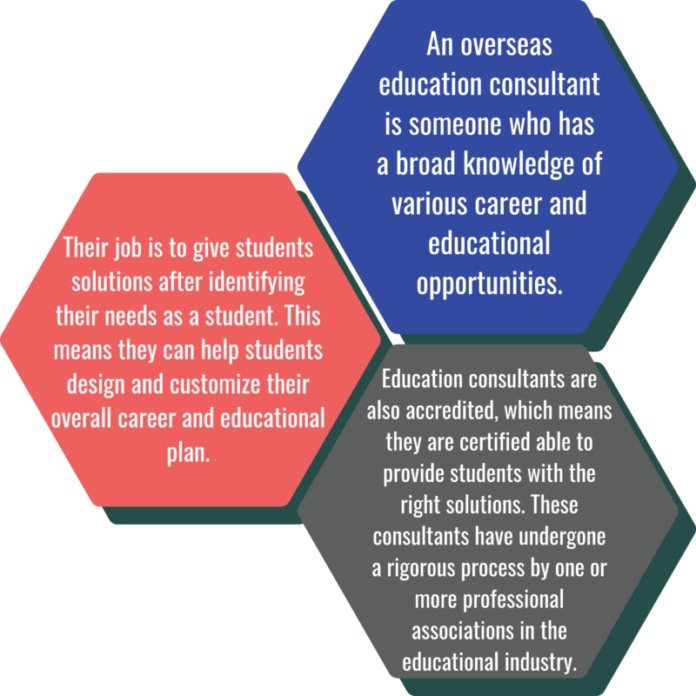 The percentage of Indian students going abroad to pursue their higher education has been steadily increasing over the past years. U.S, the U.K, Australia, Canada, Europe, and Singapore are the popular countries among students for higher education. Also according to data shared by the Union Education Department in the Parliament In 2022, over 6.5 lakh Indian students went abroad for their higher education. Many students face challenges related to visas, loans, and many other things after they secure admission to their preferred universities. Therefore, below is the list of Top Overseas Education Consultants, who help Indian students in choosing the right university, and in getting visas to study and work abroad.
ALSO READ: 7-Year-Old Vivansh Vineet Gupta Triumphs in Upcoming Star Category at Suprlegends Cubing Championship
1. EUgateway: 10 years of experience in international education EUGateway is a boutique career consulting and Higher Education Management and Recruitment company helping students and graduates to pick education and careers abroad.EUGateway is a study abroad consulting firm specializing in Education in European countries as well as offering language training programs to aspirants. By virtue of their past experiences, EUGateway team managed to achieve a strong foothold in the European sector and is constantly looking for new initiatives and tie-ups.
An engineer or any student willing to pursue his higher education, an indecisive undergraduate with a wavering opinion about his career path, a professional postgraduate opting for Ph.D., weaker scores, greater ambitions, Eugateway.in has mentored them all. Guiding the aspirants with identifying the right course and university, the application and admission procedure and guidance for visa procedure are what Eugateway.in does.

2. Studegram: It was started by Mr. Suvaibith Ali and Mr. Rajeel KP as a futuristic Edu tech company focusing on students' career development, character development, and career guidance. They believe that Education should mold the character and foster the personality of a student. They have more than 8 years of experience in the education industry. Initially started as IndiaForFuture, they were forced to rename and restart Studegram due to technical difficulties in registering our brand with the former name.

3. AdmitKard: It's a venture capitalist-funded EdTech startup, that was founded in 2016 by IIT-IIM Alumni (Piyush Bhartiya & Rachit Agrawal), with an aim to mentor students in the college application process. AdmitKard boasts of a robust technology platform to make the entire application process effortless and to enable you to apply from the comfort of your home, hostel, or wherever you are in the world, to make your dreams come true.


4. Edwise: It is the one-stop solution for all your international study needs. Their core activity lies in assisting students to make the right choice with regard to pursuing education in overseas educational institutions. Edwise provides information regarding higher education in various countries such as the UK, USA, Canada, Australia, New Zealand, Singapore, Ireland, France, Germany, Dubai, Switzerland, Malaysia, and many more. The novel idea to help students with their university applications was brought to life by Sushil Sukhwani. Having personally endured the gruesome task of making an application, he realised the need for a trusted hand for students.

5. Leverage Edu: Leverage Edu helps students figure out what they should do and where they should be – wherever that be in the world – to realise their full potential. It helps students navigate & assess their journey thus far, matches them to personalised mentors, counsels them towards their higher education dream with an employability lens, and makes sure that everyone punched way above their weight to make dreams come alive and truly be able to level up!

With a team of 250+ driven student-first individuals, presence across 35+ locations in India & abroad, backed by prominent institutions like Blume Ventures, Tomorrow Capital, DSG Consumer Partners, and others, multiple awards ranging from Arizona State University in the US to the Govt of India, features in Forbes, BBC, Bloomberg, WSJ & others – Leverage Edu has now helped create 10,000+ success stories, of students whose lives were transformed and with that their families. We want to do this for a million students, one special story at a time.
This year educate yourself and develop your career with EasyShiksha