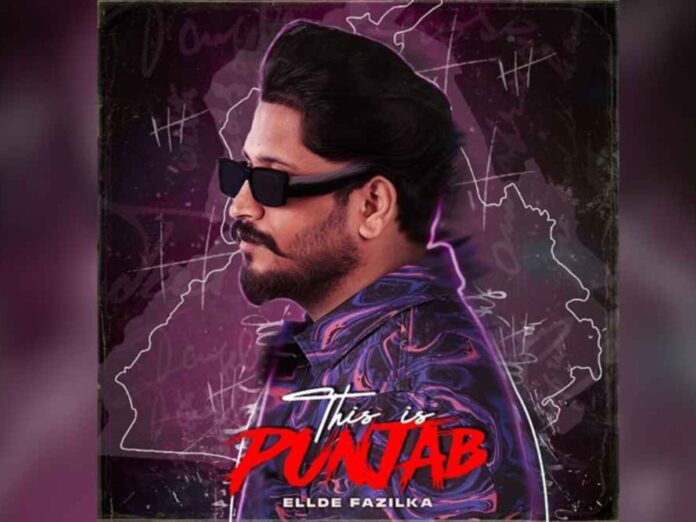 6th April 2023- Ellde Fazilka, the renowned singer-songwriter known for his unique blend of traditional Punjabi music and modern rap beats, has released his highly anticipated new song, "This Is Punjab". The song is a moving tribute to the rich cultural heritage and traditions of Punjab, and captures Ellde's signature mix of Punjabi folk and modern rap music.
ALSO READ: Study Abroad: 5 In-Demand Courses for High-Flying Careers
The raw Punjabi lyrics and evocative rhythm of "This Is Punjab" are destined to make you think about your roots. The music video, shot entirely in Punjab, showcases the state's natural beaty and pays homage to its hard-working people. While the music video captures Punjab's rich history, it also showcases the new Punjab and its modern aspirations. Provocative elements such as large Rubicon jeeps, vintage cafe racer motorcycles, and high fashion are prevalent across the music video.
Ellde's latest release is an emotional statement about the Northern state's vibrant history and its youthful bravado. With the bass slapping hard against the Punjab's historical folk instrument, 'Algoze,' the song is a celebration of all things Punjabi – from the food to the language, the music to the dance.

Produced, written, and engineered by Ellde Fazilka himself, "This Is Punjab" is a testament to his immense talent and passion for music.
*Ellde expressed his excitement about the release of "This Is Punjab", saying*, "It gives me great joy to share 'This Is Punjab' with the world and pay tribute to the rich cultural heritage of Punjab. Def Jam India has provided a fantastic platform for artists like us, and I hope that this song will inspire people to delve deeper into the traditions of this beautiful land."
The release of "This Is Punjab" is a momentous occasion for both Ellde Fazilka and the people of Punjab. The song is a celebration of rich Punjabi culture and inspires people across the globe to experience the state's vivid traditions through Ellde's affecting music.
This year Educate yourself and develop your career with EasyShiksha