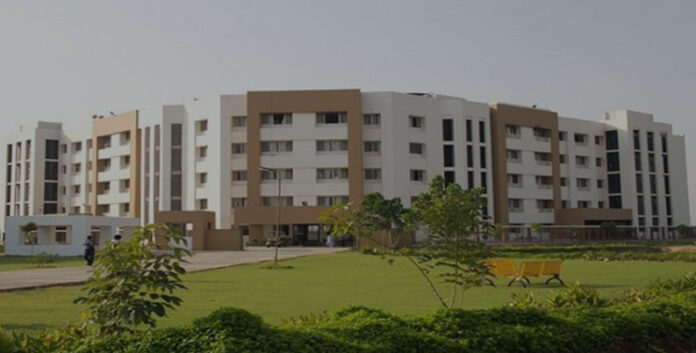 Mumbai, 14th April 2023: SVKM's NMIMS Sunandan Divatia School of Science (SDSOS) has officially announced the commencement of the admissions process for its Bachelors, Masters and Doctoral programs. The school is known for its strong emphasis on academic excellence, research, and innovation, and is recognized as one of the leading science schools in the country.
ALSO READ: Flipkart Pioneers 'Exchange Now, Handover Later' Program; Offering Customers the Convenience and Best Value for Old Smartphones
Aspiring students who are interested in pursuing a career in the field of science can now apply for various undergraduate, postgraduate, and doctoral programs offered by SDSOS. The Bachelor of Science (B.Sc.) programs are available in Applied Psychology, Biomedical Science, and Animation and VFX, while the Master of Science (M.Sc.) programs are offered in Chemistry, Biological Sciences, Applied Psychology, and Physiotherapy. The school also offers Ph.D. program in Science with various disciplines such as Chemistry, and Biological Sciences.
With a focus on creating industry-ready and research-savvy graduates, SDSOS has been at the forefront of imparting cutting-edge knowledge and practical skills through constantly evolving curriculums and state-of-the-art facilities and is situated in the heart of Mumbai.
Dr. Purvi Bhatt, I/C Dean, Sunandan Divatia School of Science, said, "The school provides a dynamic and inclusive learning environment that fosters creativity, critical thinking, and innovation. Our interdisciplinary approach to education prepares students for successful careers in science and beyond, while our emphasis on co-curricular and extracurricular activities ensures their holistic development."

The school has a student-centric environment that supports research in niche areas of Science & Technology, state-of-the-art infrastructure, and equipment to enhance students' hands-on skills, and a library facility that is constantly updated with the latest information. The labs at SDSOS provide modernised infrastructure and the latest equipment such as the animal tissue culture lab and the wet labs at the department of Biological Sciences offer cutting-edge technology to mould students into scientists.
School of Science offers a wide range of opportunities for students to explore their talents and interests, as well as gain valuable practical experience. The events and activities mentioned, such as Excalibur, National Science Day, Open day, Guest talks, Book Talk, Sports Day, Psych Film Fest, and club activities like photography and art, these programs provide a platform for students to demonstrate their abilities and gain insights from their peers.
About School of Science
Sunandan Divatia School of Science (SDSOS) was established by SVKM's NMIMS Deemed to be University in 2007, with the purpose of developing highly skilled undergraduate and postgraduate students, fit for the industries as well as research. Progression of science demands up-to-date knowledge of concepts, equipment, and techniques. This has all been possible for students at SDSOS, owing to the constantly upgrading curriculums, teaching systems, and facilities.
This year Educate yourself and develop your career with EasyShiksha.