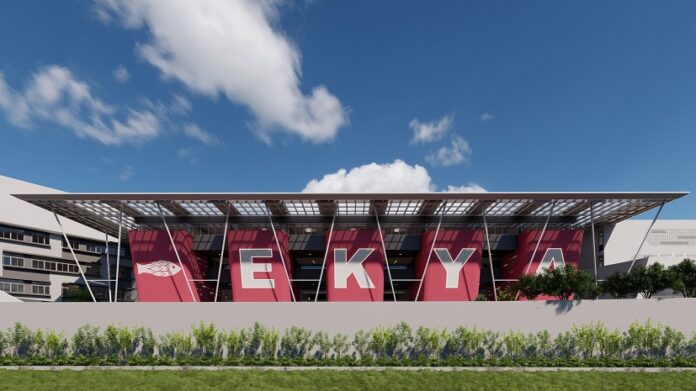 Bengaluru February 2023: EKYA School, the leading School chain in India, is pursuing an expansion course in Karnataka and has announced the launch of its 5th Branch in Bengaluru from the Academic Year 2023 – 24. The new school is located at NICE Road, Begur-Koppa Road, Mylasandra, Tejaswini Nagar, Bangalore – 560076. The branch will comfortably accommodate more than 3000 students, which will include non-teaching and teaching staff, plus 2000 students for the school and 1000 for PU College.
The school has been built on a sprawling 1,76,103 sq ft. approximately. Students will have access to state-of-the-art facilities, including well-ventilated and naturally lit classrooms with panoramic windows, multiple outdoor classroom learning areas, a multi-game sports centre, a digitized library with separate zones for primary and secondary school, a football ground, and 10,000 Sq. Ft. well-lit, spacious Montessori environments containing designated reading, math and role-play areas, an amphitheatre with a seating capacity of 1500, a 750 seater multi-purpose auditorium, an indoor swimming pool with kids pool, an open visual art centre, jogging tracks and a rock climbing wall as the most attractive part among others amenities.
 "Ekya School, NICE Road, will open in the first week of June. Children until grade 8 are introduced to a curriculum our in-house instructional designers created. Students from grade 9 are introduced to the CBSE board curriculum," said Ms Mathangi, Vice Principal, Ekya Schools, NICE Road. "NICE Road Branch Ekya offers 'deep dive programmes,' which are beyond the regular curriculum.  Topics like 'Theatre', 'Financial Literacy', 'Slam Poetry', 'Vedic Math', 'Coral Kingdom', etc., are offered to students over and above the regular curriculum. We also have experts who conduct after-school activities in the following fields: Karate, Chess, Basketball, Dance, Robotics, Drums, Key Board, Vocals, Story Telling, Skating, Violin, Guitar etc." she was quoted as saying.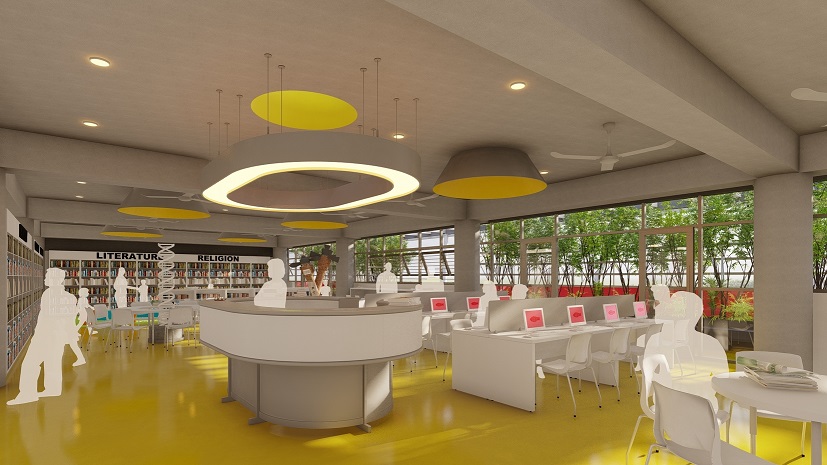 Speaking on the launch, Dr Tristha, Founder of Ekya School and Provost, CMR University, said Ekya School is launching its largest South Bangalore campus near NICE Road, off Begur-Koppa Road, to further its vision. Our aim is to enable young minds to make a difference in this world. Through this new campus, we shall continue to create thinkers, doers and change-makers empowered to thrive in a constantly changing world. At Ekya, we have always focused on bringing pedagogically sound and best practices from around the world to the Indian education system. We envision making the learning experience engaging, encouraging, and enriching for our students."
The admissions for the 2023-24 batch have commenced, and are already receiving an overwhelming response from parents around that area. We look forward to giving the best learning experiences to the children who take admissions into the New Ekya Nice Road Branch, the Principal of Ekya School, NICE Branch, concluded.  
Also Read: India Poised to Leapfrog Japan & Germany, Projected to Become World's Third Largest Economy by 2027, says Sushil Kumar Modi at BIMTECH
About Ekya School
Ekya Schools is a community of learners, thinkers, doers and change-makers. By drawing on the legacy of the CMR Group of Institutions and innovative methods of learning from school systems around the world, our schools were instituted with one aim – to teach children not just what to learn but how to learn.
At Ekya, our children are at the heart of everything we do. Our learning paths and curriculum incorporate international standards and research-based pedagogy. We believe in this approach because our schools facilitate a deep love for learning, give children clarity in their conceptual understanding and equip them with real-world skills. Through our innovative curriculum and co-curricular activities, our children are becoming learners, thinkers and doers.
We have five campuses across Bengaluru, at ITPL, BTM Layout, J P Nagar, Byrathi and NICE Road. We offer Montessori and Kindergarten programs at the pre-primary level, pedagogically sound in-house curated curriculum for primary and middle school levels and IGCSE, CBSE, and ICSE options at the senior school level.
This year Educate yourself and develop your skills with EasyShiksha