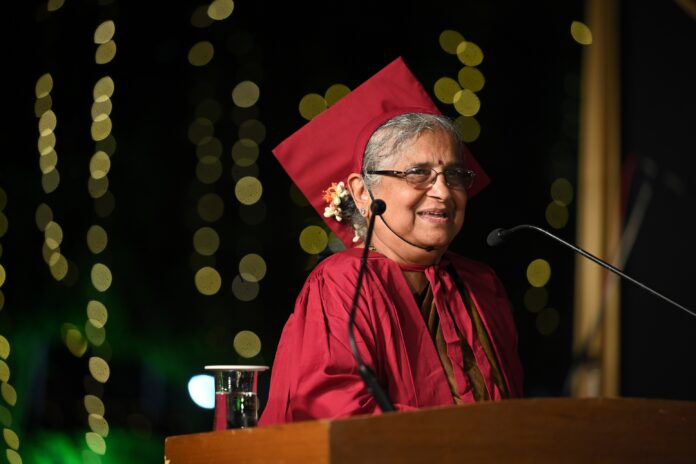 Bangalore, April 03, 2023:  An unforgettable day of nostalgia, joy, recognition and immense pride and also a formal acknowledgement of the truly outstanding results – such was the scenario during the graduation ceremony of the 2023 batch of International Baccalaureate Diploma Programme (IBDP) students from Greenwood High International School. The theme of this year's Graduation was "Beyond Boundaries". This year, 120 students graduated from the school bagging placements in the top universities around the world. The students, were excited as the turning point in their life had arrived and greeted each other with lot of smiles and laughter. Sharing the joyous moments of the students at the event was eminent writer, educator and philanthropist and chairperson of the Infosys Foundation, Smt. Sudha Murty, who was the chief guest. Sudha Murty was recently awarded the Padma Bhushan 2023 by the Government of India for her contributions in the field of social work. Her kind words were definitely encouraging for the students.
ALSO READ: Breaking the Norm: Why Integrated B.Tech After 10th Can Be a Game-Changer in Engineering Education
Greenwood High students are accepted in over 200 universities around the world, including the Ivy Leagues. These include University of Pennsylvania, Columbia University, Cornell University, Brown University, Johns Hopkins, Georgia Tech, UCLA and Berkeley, Massachusetts Institute of Technology, Harvard, Stanford, University of Texas, London School of Economics to name a few.
These offers are a testament to the rigour and future focus of the IB Diploma curriculum at Greenwood High, where students hone their critical thinking, writing and research skills through a selection of subjects that is of interest to them and a personalised teaching and learning approach.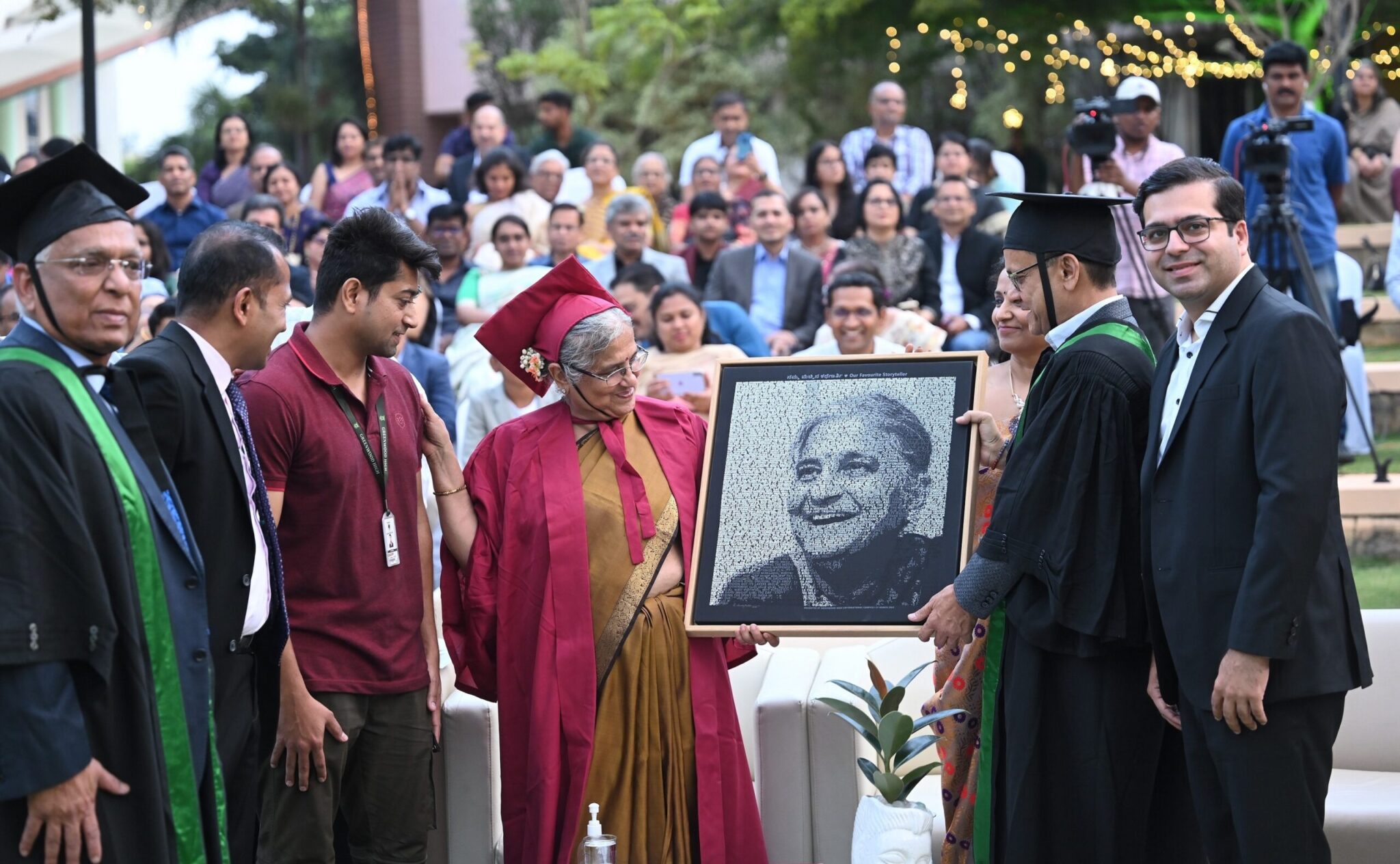 Gracing the joyous occasion with her august presence, eminent writer, educator and philanthropist and chairperson of the Infosys Foundation, Smt. Sudha Murty said "'School plays an important role in life. Teaching is a very important profession and it is important to know that after mother and father, comes the teacher. Always do what you are passionate about in life and as long as it is legally and ethically right. I've done that for 72 years. Show courage, compassion, confidence and work hard and have the approach that let me do it now. There was so much opposition to do what I wanted to do. But the quest for knowledge has no barriers. If you do all this, you will set a good path for the next generation. Never regret and always work towards satisfaction. Supporting children is the biggest strength in life. It is important to compete with yourself and you should always know that life is like a thali meal, which is a balanced meal. Work in a team and what you feel inside is success. Accept failure if it comes. It is part of life. Ultimately work towards success. I pray to God that all of you are blessed with confidence and meaningful life, be useful to mankind and work towards peace."
Addressing the students, Niru Agarwal, Trustee, Greenwood High International School, said "Dream big, follow your heart, and remember that every simple step also makes a difference. At the same time, we must learn to live and work ethically. We have to work towards success in this world and at the same time reflect on our thoughts and actions. It is not only the end of an exciting journey, but also the start of a whole new chapter which will be as exciting as the previous one. We are also proud that our students have made it to top universities of the world and this is testimony to the rigorous training that our institution provides to our students. Greenwood High teaches you to be lifelong learners and it is a great joy to see the graduating class of 2023 beaming with confidence. Just as in this year's theme, may you spread your wings and fly high 'Beyond Boundaries'.  We wish the best of luck in all your future endeavors and may those wise advices of Mrs.Sudha Murty stay in your memory always."

Greenwood High has made a significant mark in the educational scene and promises a variety of opportunities to tap into one's true potential during the formative years. It offers remarkable state-of-the-art infrastructure, designed to provide the best opportunities to students. The school is committed to educate young people to develop as well-rounded, responsible citizens, rooted in the culture of India, who are ready to face the world of tomorrow with confidence.
About Greenwood High International School
Greenwood High is a highly reputed day-cum-boarding international school in Bengaluru offering ICSE, ISC & K12 programs across curriculums like IGCSE & IBDP. The school envisions the students to become moral, empathetic, and socially responsible citizens. The futuristic curriculum lays equal emphasis on academics and personality development to enable the holistic growth of its 7,500 students. Established in 2004, the school has been ranked No. 1 consistently for the last 5 years among the top Schools in the country in various surveys. 
This year Educate yourself and develop your career with EasyShiksha