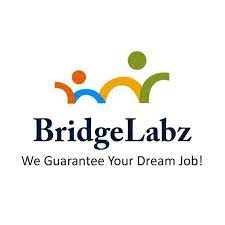 The company surveyed approximately 1038 aspiring engineers
According to the report, 74% of talent considers IT to be the most employable sector
September,2022: BridgeLabz, a leading AWS-recognized incubator solely focused on solving tech employability, revealed in a recent survey that 87% of young talent considers engineering a viable career prospect. The Engineers Confidence Index highlighted that 85% of aspiring professionals are confident about securing a job opportunity in the field of engineering once they complete their course. Furthermore, 78% of the talent pool immensely trusts the IT/Computer Science field when it comes to employability.
As many as 1038 respondents participated in the survey, of which 72% were men. About 87% of the respondents stated that upskilling would help them land a job after completing their course. Whereas as per the survey, 79% feel that upskilling programs with job guarantees instill confidence in them that they can grab the right employment opportunity in the future. 
ALSO READ : Pacific World School bags The Award For Most Innovative School
The report further highlighted that IT/Computer Science is the most employable sector in the field of Engineering among 74% of the respondents. Mechanical is the next preferred sector by 13% of the talent.
Speaking on the survey, Mr. Narayan Mahadevan, Founder, BridgeLabz, said, "Even today, when various other career avenues have emerged, Engineering continues to be a popular choice amongst aspiring professionals. They want to secure a reputed, well-paying job, and IT is their preference. They are confident about landing a job post pursuing the course, but at the same time, they are aware of upskilling as a medium that could help them grab better opportunities. However, they cannot polish their skills due to the paucity of opportunity. We want to bridge this talent skill gap, and our Upskilling Talent Programs help address this demand. We enable budding Engineers to get one step closer to their dream job and also help professionals hone their skill sets so that they can add value to their organization and job role."
BrideLabz is a leading AWS-recognized incubator that provides solutions for tech employability issues in the country. The firm ensures the employment of engineering graduates with the required skill sets. It is emerging as a strong platform for budding software professionals, helping them gather software development skills and making them job-ready. Through online coding sessions, vocational training programs, and an experiential learning approach, their goal is to help the students upgrade their technical skills and make them employable for the competitive markets.
About BridgeLabz   BridgeLabz Solutions Pvt Ltd was set up to bridge the impending skill-gap amongst the existing talent pool of Indian engineers by making them job-ready through experiential learning and focused mentorship. The first organization to claim 100% guaranteed job placement to engineers on emerging technologies.Through its Maker Program, the training in industry-specific skills, as per the needs of its various partner companies, hires engineers from top institutes and provides them with hands-on companies.In this manner, companies get access to custom-trained engineers by acquiring product-focused skill sets.  It has successfully made 3500+ engineers employable to date, over the course of 50+ Maker Programs, and there has been a 100 percent increase in the salary paid to Makers since the inception of the program. The Fellowship Program grooms the talent on job readiness and engineers are given the security of an assured job. Since its inception in 2015, BridgeLabz has succeeded in supporting talent requirements of companies such as Yatra, Fullerton, Urban Ladder and Capgemini. BridgeLabz has Yunus Social Fund (YSF) as investors. YSF is pioneered by Nobel Peace prize laureate Prof. Muhammad Yunus.BridgeLabz has been recognised as the Most Trusted Brand 2021 by TeamMarkesmen and prominent cricketer R Ashwin has come on board to endorse its approach. BridgeLabz won BW Techtor Award 2020 and secured 2nd position at Global Edtech Startup Awards 2019, India. Also, was selected by the Maharashtra state government as Top 100 Startups 20
Visit EasyShiksha for skill development courses