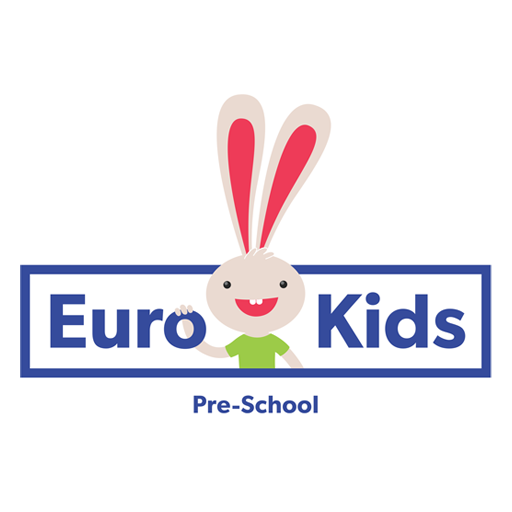 Mumbai, February 16, 2023: EuroKids, one of India's leading preschool chains, has bagged several awards this year, such as –
Asia's Most Trusted Preschool Brand 2023 – Indo-Global Entrepreneurship Forum 2023
India's Most Respected Early Childhood Education Brand Dec 22" – Education World;
Best Preschool Education in Asia – Indo-Asian Business Excellence Summit 2022
'Best Franchisor of the Year 2022' – Franchise India
'The Best Education Brands Awards' – The Economic Times
'Best Online Children's Learning' – Education Innovation Awards 2022
'Bengaluru's Best Pre-School for the Year 2022' – Bengaluru Pride Award for Excellence in Business and many more.
EuroKids has been rewarded for its outstanding pedagogy, passion for children's education, business acumen, and growth in franchise business across India.
EuroKids believes in the 'Child First, Safety First' ideology and therefore ensures that a child's growth and engagement needs are met in a homelike environment as they Play, Learn & Grow and imbibe essential life skills. Moving away from the traditional teaching standards, EuroKids introduced the innovative and Mindful Curriculum – EUNOIA, working towards building a Mindful School Culture with a focus on Attention. Resilience. Kindness. EuroKids also rolled out its HomeBuddy app to offer supplementary learning beyond the classroom walls as a part of the child's home engagement and to aid the parents in being a part of their child's learning journey. The HomeBuddy app is a treasure trove of content. It features weekly learning plans, recorded lessons, a fun zone consisting of interactive games to reinforce learning, worksheets, audio-visuals, DIY activities, EUROFIT and YOGAKIDS videos, MINDFUL+ and EUROMUSIC videos, read-along stories, live classes and parent corner.
K V S Seshasai, CEO Pre-K Division, Lighthouse Learning, said, "We are glad to have bagged so many awards this year, and each award is a testament to the hard work our teachers, administrative staff, franchise partners, and those in the corporate office have been working round the clock to ensure that the learning never stops for our kids. To equip our children with 21st-century skills, we focus on a 'Child First' ideology to innovate and enhance learning outcomes."
About EuroKids Preschool:
EuroKids is recognised as India's Most Respected Early Childhood Education Brand, with over 21 years of experience, and has a presence in 350+ cities & 3 countries. The journey began in 2001 with two preschools. Since then, the group has consistently raised the bar for preschool education through its innovative and mindful curriculum – EUNOIA, which helps children grow holistically in a home-like environment. It's the foundational belief that providing every child with a "Right Start, Flying Start" enables excellent future success for them. Also, the EuroKids franchise model supports new entrepreneurs in the education sector to thrive and helps them set up their preschools.
Also Read: Symbiosis International opens registration for 21 UG Programmes for Academic Year 2023
The Group –
EuroKids is a part of Lighthouse Learning, one of India's Leading Early Childhood & K-12 Education groups. The group is committed to building a robust foundation & new-age skills in future generations with student-centered goals that align its network of over 1,200 Pre-Schools and 45 Schools. Lighthouse Learning Group delivers the joy of learning to over 150,000 children every day, empowers more than 1000 women entrepreneurs, and employs a talented workforce of over 10,000 people across its offices and campuses.
This year Educate yourself and develop your careers with EasyShiksha