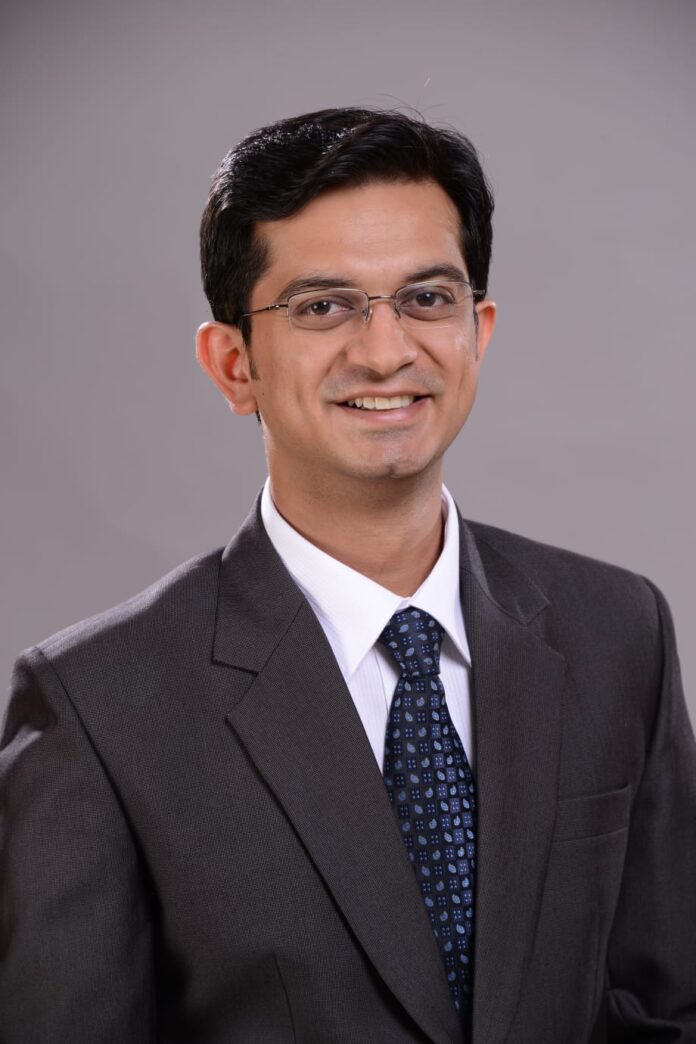 New Delhi, 8th August, 2022: EduBridge , India's leading Workforce Development Platform that helps learners in building careers with leading corporates through training and other career building activities, today announced the appointment of Akshat Mohan Sharma as its Chief Product and Technology Officer. Akshat will be responsible to spearhead the company's expansion, focus on R&D, new courses development etc as per the current market need. He will be reporting directly to Girish Singhania, CEO, EduBridge to carve out the strategic plans and future roadmap for the organization.
Prior to joining EduBridge, Akshat was associated with ZEE5 as the Head of Product Innovation and Transformation. He has a proven track record of leading the Technology, Product and Data Partnerships in Education, Banking, Media and Healthcare sectors. He was responsible in increasing the product adoption from 0 to 200+ Million users as Head of Advanced Innovation & Technology for Viacom18 (Voot).
Commenting on the new appointment, Mr. Girish Singhania, CEO, EduBridge, said, "We are pleased to appoint Akshat as Chief Product and Technology Officer. With his proven business acumen and domain expertise, he will add on and help take EduBridge to the next level. His diversified knowledge and experience will help us to achieve our mission to offer cutting edge, career development services and courses to all learners and make them job ready."
Top Networking Online Courses
More Courses With Certification
Akshat brings a little over two decades of experience in product innovation and strategizing the adoption of new products across sectors. His key role includes the holistic career development of the students, ensuring a unique learning experience and providing a robust, micro-services-led system, empowering the learner as well as trainer side experience. He will also be involved in strategizing the ways of syncing ecosystem of EduBridge with various stages of career development cycle of a learner. In addition to these, Akshat will also lead the team for developing AI-driven user funnels, by refining segmentation with enhanced data taxonomy and creating a continuous data feedback loop channel. He will also contribute in creating readiness for additional models, geographies and subsequent user types.
Speaking on the occasion, Akshat Mohan Sharma, Chief Product and Technology Officer, EduBridge, said, "I am thrilled to be part of the ever growing organization 'EduBridge'. I am excited to explore new avenues for the organization with the support and help from the young and talented leadership of this organization. I hope that my contribution will help towards the growth of the company and help in achieving new milestones."
Akshat's involvement at EduBridge comes at a very crucial point, when the organization has just taken to expansion plans and started its x to 10x journey. A pioneer in his niche, Akshat would definitely add tons of value and help the organization, reach its required height in a desired time-frame and in a systematic manner.
ALSO READ : The Oscar-accredited BISFF be Hybrid this year
About EduBridge Learning
EduBridge is a leading workforce development organization operating across sectors pan-India. Over the last 12+ years, EduBridge has been delivering employment-focused vocational training to the workforce of the country. The objective has been to create a talent pool that is ready to deliver as per expectations of businesses and to address the skill gap in India. EduBridge assists learners through the entire continuum of their Career development life cycle – counseling, training, assessments, certification, placement and provides post placement support as well. EduBridge has trained more than 200,000+ youth & placed 150,000+ youth so far and generated INR 500 Crores + in annual salaries over the last 12+ years.
EduBridge is an esteemed partner of National Skill Development Corporation (NSDC), a Govt. of India organization, and participates in the mission of up-skilling India's unemployed youth. EduBridge is also backed by well-known venture capital companies – Acumen Fund and Insitor Impact Fund, who invest in firms that create a large-scale social impact.
Visit EasyShiksha for skill development