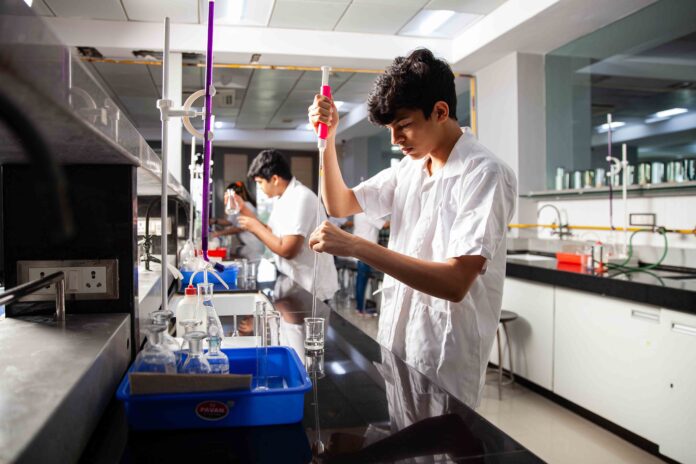 · SVKM's CNM School named in Top 10 shortlist for World's Best School Prize for Innovation
·      SDMC Primary School Lajpat Nagar III named in Top 10 shortlist for World's Best School Prize for Innovation
· Khoj School named in Top 10 shortlist for World's Best School Prize for Community Collaboration
· PCMC English Medium School, Bopkhel, named in Top 10 shortlist for World's Best School Prize for Community Collaboration
· Samaritan Mission School (High) named in Top 10 shortlist for World's Best School Prize for Overcoming Adversity
National, 09.06.2022: FiveinspirationalIndian schools have been named in the Top 10 shortlists for the new $250,000 World's Best School Prizes, launched this year by T4 Education in partnership with Templeton World Charity Foundation, Accenture and American Express.
SVKM's CNM School in Mumbai, India, and SDMC Primary School Lajpat Nagar III, a government school in New Delhi, have both been named in the Top 10 shortlist for World's Best School Prize for Innovation. Khoj School in Mumbai, India, and PCMC English Medium School, Bopkhel, a school in Pune, India, have both been named in the Top 10 shortlist for the World's Best School Prize for Community Collaboration. Samaritan Mission School (High), a school in Howrah, India, has been named in the Top 10 shortlist for the World's Best School Prize for Overcoming Adversity.
The five World's Best School Prizes, founded by T4 Education in partnership with Accenture, American Express, Yayasan Hasanah, Templeton World Charity Foundation, and the Lemann Foundation, celebrate schools everywhere for the pivotal role they play in developing the next generation of learners and for their enormous contribution to society's progress especially in the wake of COVID.
Vikas Pota, Founder of T4 Education and the World's Best School Prizes, said:
"With over 1.5 billion learners impacted by school and university closures, COVID has greatly exacerbated a global education crisis in which, even before the pandemic, the UN warned progress was already too slow to achieve universal quality education by 2030.
"We have launched the World's Best School Prizes as a grassroots solution to help build the systemic change needed. By telling the stories of inspirational schools that are transforming the lives of their students and making a real difference to their communities, schools can share their best practices and have their voices heard at the top table to help transform education.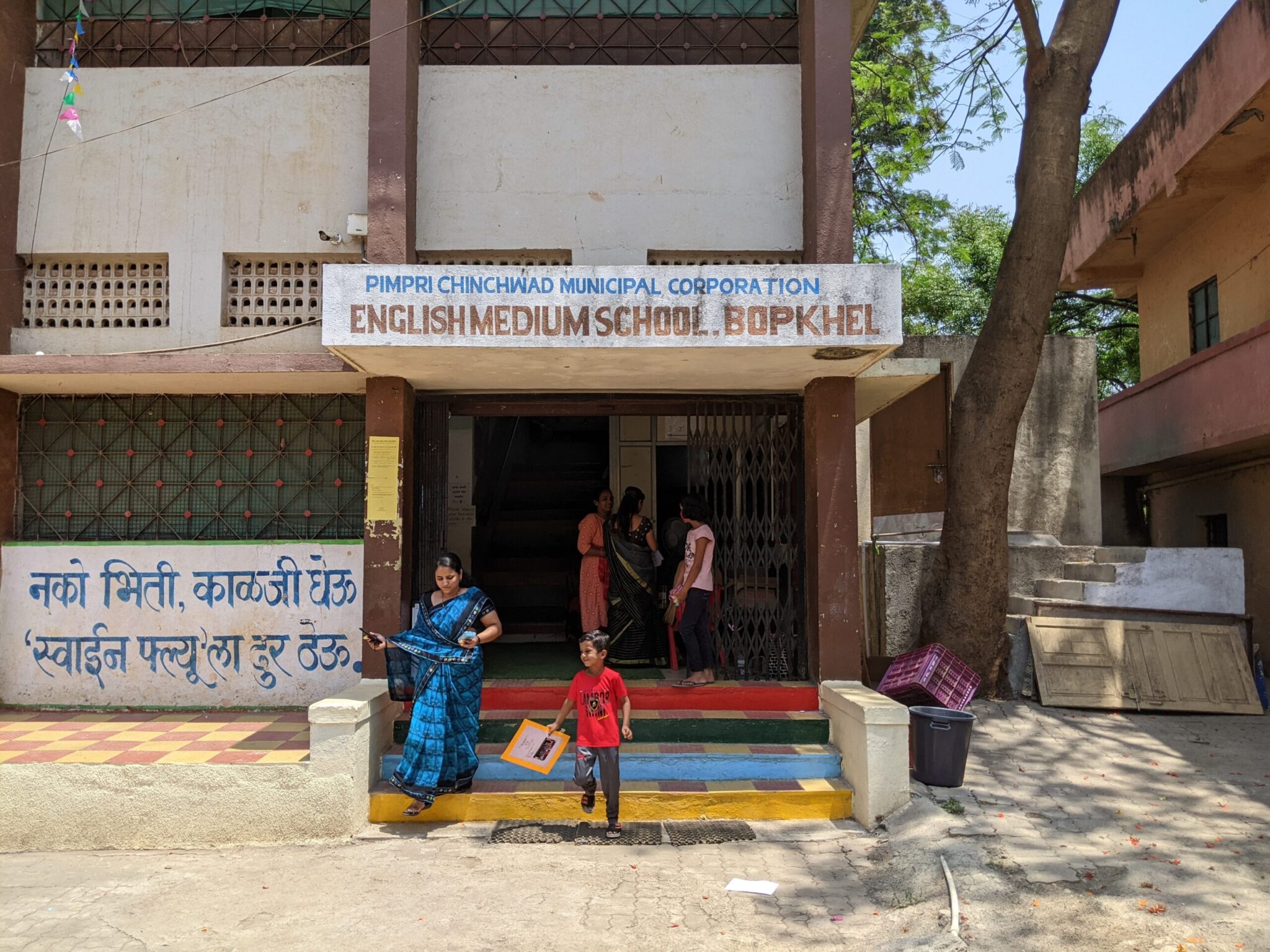 "I want to congratulate SVKM's CNM School, SDMC Primary School Lajpat Nagar III, Khoj School, PCMC English Medium School, Bopkhel, and Samaritan Mission School (High) for making the Top 10 shortlists for the inaugural World's Best School Prizes. Educators all over the world will now be able to learn from the examples of these outstanding Indian schools."
About the schools:
SVKM's CNM School in Mumbai, India, took up a challenge in 2018 to radically change its curriculum from a conservative content-based approach to one focussed on competency. The new curriculum is centred on STEM, skills and a drive for students to learn about and work towards global issues. It paid off: two years later, the school had achieved the NABET Accreditation from the Quality Council of India and was awarded the International Dimension in School Certificate from the British Council in January 2021.
Established in 1997 by Shri Vile Parle Kelavani Mandal, a charitable trust in India, CNM School began with just 25 students, one teacher and one support staff. By 2005, the school had enrolled over 3,000 students across eight divisions that taught from kindergarten to the secondary level and had a faculty of 175 teaching staff.
Its new curriculum saw the school launch a 'Global Outlook' programme focused on merging STEM skill building and other subjects such as history to help broaden its students insights on global issues. One event, 'HI –STEAM' focused on teaching the history of major discoveries or inventions throughout the ages. CNM School also incorporated 'Laundry Day', an activity that allowed students to experiment and evaluate how laundry is done across the globe – analysing the different type of stain removers and detergents that could be used, such as Hydrogen Peroxide, ketchup, olive oil or even juice. Another event launched in 2018, called 'Cutting Edge', encouraged students to create bags from old dupattas and bedsheets that were eventually sold at a number of events. During COVID the focus shifted towards selling fashion masks on social media platforms. For these efforts, the School Enterprise Challenge awarded them the Gold Level award for Business Plan in March 2022.
SDMC Primary School Lajpat Nagar III, a government school in New Delhi, serves some of the poorest communities in the city. With monthly incomes of under $80, private education is unaffordable and public schools are the only chance for students to receive a quality education. But financial pressures often meant students had to drop out of school to support their families. SDMC Lajpat Nagar III School is turning this around. In a typical government school in India, reports show 50% of students from grade 5 cannot read a simple grade 2 text. However, in SDMC Lajpat Nagar III School, 85% of the students meet or exceed grade-level expectations. Its interventions have seen school enrolment rocket from just nine in 2015 to over 500 today.
The school works closely with parents so they can see first-hand the value of quality education and dispel the stereotype that government school education is inadequate. The school also ensures that first-generation school students can succeed.
This was achieved through a package of interventions to boost enrolment and attainment and engage parents. The school gently encourages parents to enrol their children and it holds visit days for parents to see how students learn. The school works closely with parents to arrange a suitable time and date so that they do not lose out on any wage-earning hours. The school allows parents to observe classrooms, orients them on school values, conducts frequent community visits and other community-based workshops. Interventions like this ensured that parents could see the value in the education their children are receiving and be appropriately engaged with their children's learning.
SDMC Lajpat Nagar III School exhibits the values of respect, exploration, achievement, courage and honesty. It promotes inclusivity and equity in learning among a diverse student body.
Khoj School – Apni Shala's SEL-Integrated School Initiative, currently operating at a public school in Mumbai, India, uses a hybrid educational model that incorporates counselling, mindfulness and inclusion practices to help empower its students and their families.
The school caters to 180 children from Grade K-4 who come from low-income families in Mumbai's Govandi, Makhurd and Chembur areas, part of M-East ward, some of the most marginalised areas in the city. The area, largely underserved, has a low student attendance record – 46% of children between the age of 3-5 do not attend school – and an illiteracy rate of 21%.
It was through the joint efforts of the community and the faculty behind Khoj that the school was able to find a physical space and build classrooms that could provide room for young children to have an education. Central to its commitment to education is the view that when it comes to teaching a child, it cannot happen in isolation, but through a harmonious and healthy ecosystem that revolves around the child's wellbeing.
This led Khoj to develop a holistic educational model informed by Social-Emotional Learning (SEL). The process focuses on building emotional intelligence and empathy, in not just the students but 'caregivers' – a term Khoj prefers to use when referring to parents or guardians.
Central to this is the idea that 'people are not the problem: the problem is the problem'. The school has taken great strides to get to the heart of issues causing distress to its students in their home life, with the understanding that the breakdown in family relationships is commonly the result of oppressive systems of poverty and exclusion. For instance, in the case of physical violence, Khoj first works towards ensuring the child's safety and then proceeds to support the parent with mental health support and coaching in emotional management.
Its students also meditate in the morning before class and if they feel overwhelmed during their lessons, they can request to leave the room so they can calm themselves and return at their own pace.
PCMC English Medium School, Bopkhel, a school in Pune, India has created a cultural dynamic centred on close ties within the community and with parents as partners in children's holistic development.
The school resides in a small, remote village and is run as a Public Private Partnership between NGO the Akanksha Foundation and local government. Most of its students come from low-income families and many parents had little education and did not always see education as important for their child when earning a living is the biggest priority.
With the knowledge that parents have a profound impact on children's ability to learn and absorb information, the school makes home visits to better understand students' home environments and build strong relationships with their parents, instilling in them the importance of education.
PCMC English Medium School, Bopkhel also works with local doctors, grocers and religious leaders to help create programmes that help parents in financial need. The school launched a programme of free medical check-ups in the community and 'Master Chef' style classes were launched that taught families about how to have a healthy and balanced diet.  Students are also part of a daily fruit eating initiative that keeps them on track for healthy eating and every week they have a set meal plan. The impact has trickled into their home lives as parents have started to follow the same nutrition plan.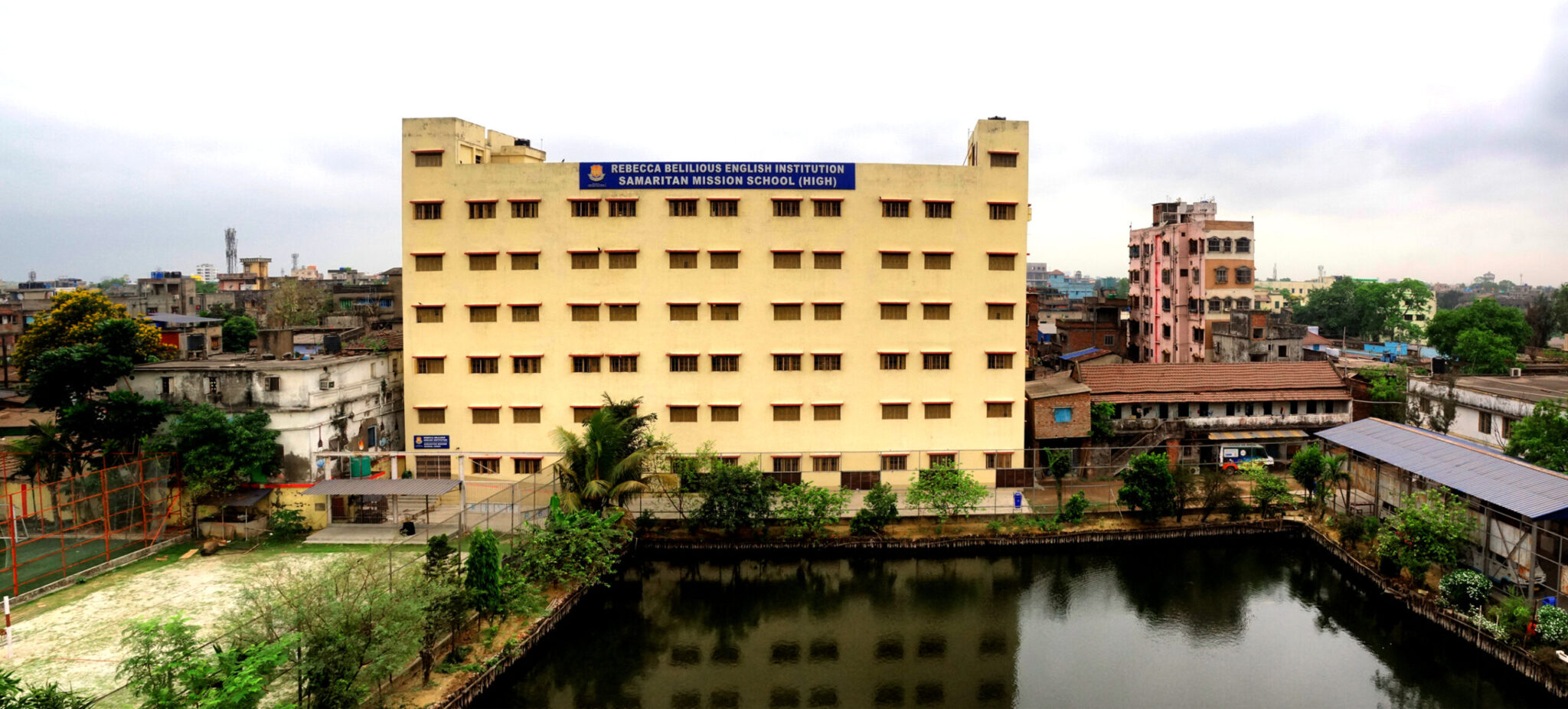 To work on the emotional needs of its students and their families, social workers and counsellors scheduled meetings with parents, offering therapy for any distress caused by their background or financial status. For some parents, these talks worked to great effect, allowing them to become emotionally stable enough to help support not only their own children, but others as well.  Such schemes helped create a more vibrant and tight knit community in the village, with parents becoming more actively involved in the management of the school and their children's lives.
READ: Indian School of Hospitality- Weekend Culinary
Samaritan Mission School (High), a school in Howrah, India, is in the Tikiapara
Slum, which has been long been prone to poverty, inadequate sanitation, overcrowded households, poor health, domestic violence, and is vulnerable to natural disasters. The school came into being with a vision to address the prevailing community issues through education and holistic development.
For many years, education was dismissed within the wider community as families prioritised earning a wage, often asking their children to work alongside them. The school introduced an effective pedagogy based on integrating technology in education, encouraging self-learning, and self-reliance. The school also organises visits to institutions such as banks, the municipal office, and health centres to give students a bigger picture of society and encourage them to want to contribute to it. The school conducts science workshops, quizzes and cultural programs to enhance the spirit of learning through co-creation and cooperative learning practices.
The school-initiated community development programmes and worked to unite people of different socio-economic backgrounds and help slum residents realise the need for communal harmony.
Major concerns such as sanitation, safe drinking water, cleaning of drains and the enrolment of students are addressed by the community volunteers, who work closely with every party involved to find a beneficial solution. In the case of domestic violence and child marriage, staff at Samaritan Mission School hold interventions, and in the past few years the rate of domestic abuse in the community had significantly decreased. The school also works with women from vulnerable backgrounds to develop skills that could help them gain employment. Community members have also been connected to different government programmes and initiatives that help grant financial aid, lessening the burden on families to get financial support from the school directly.
The school's efforts to improve education has led to it having nearly 50% female students, a 98% retention rate, and 100% of students have been successful in 10th and 12th grade board examinations in recent years.
  visit EasyShiksha for skill development  
Next steps:

The Top 3 finalists for each of the five World's Best School Prizes – for Community Collaboration, Environmental Action, Innovation, Overcoming Adversity, and Supporting Healthy Lives – will be announced later this year. After a public advisory vote, the winner of each Prize will be chosen based on rigorous criteria by a Judging Academy comprising distinguished leaders all across the globe including academics, educators, NGOs, social entrepreneurs, government, civil society, and the private sector.
The winners will be announced in October 2022 at World Education Week. A prize of US$250,000 will be equally shared among the winners of the five Prizes, with each receiving an award of US$50,000. 
All 50 shortlisted schools across the five Prizes will share their best practices through toolkits that showcase their "secret sauce" to innovative approaches and step-by-step instructions on how others can replicate their methods to help improve education everywhere.
ABOUT T4 EDUCATION: We believe every child everywhere deserves a good education. We are building the world's largest community of teachers and schools to achieve this. Together. Our digital media platform provides opportunities for educators to network, collaborate, share good practices, and support each other's efforts to improve learning. We work to amplify teachers' voices because the world we want to see will only be built by listening to those at the heart of education.