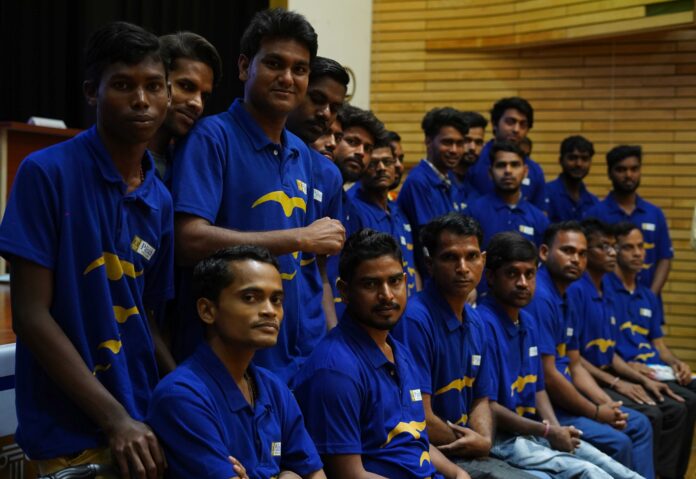 The program, called Pankh – Wings of Destiny, aims to propagate and encourage inclusive growth for Persons with Disabilities (PwDs) by offering skill development and employment opportunities
The target beneficiaries of the program are between the ages of 18-28 years who have completed their secondary school education
Gurugram – March 29, 2023: The Flipkart Foundation under the  Flipkart Group, has partnered with Trust for Retailers and Retail Associates of India (TRRAIN) for a training program that aims at upskilling and catalysing employment of Persons with Disabilities (PwDs). This initiative, called Pankh – Wings of Destiny, seeks to propagate and encourage inclusive growth besides equipping individuals with disabilities with job-ready skills. Further, it subsequently works towards providing them with employment opportunities in retail and allied industries, including logistics, warehouse, ecommerce, NBFCs, and the IT sector.
ALSO READ: Def Jam Recordings India Label Group is dedicated to supporting India and South Asia's diverse Hip-Hop culture.
TRRAIN, is a non-profit organisation dedicated to creating livelihood opportunities for Persons with Disabilities (PwDs) in the retail sector. Through its program Pankh, the organisation, along with the Flipkart Foundation, endeavours to enable the beneficiaries to gain financial independence and build sustainable livelihoods. This collaboration also prospectively seeks to promote inclusivity and diversity in corporations. The training through the initiative will impart a wide spectrum of skills with a focus on three key areas – English language, sector-specific training and life skills – in an interactive and easy-to-learn manner.
The target beneficiaries of the program are people with speech and hearing disabilities and persons with locomotor disabilities between the ages of 18-28 years who have completed their SSC/SSLC (Secondary School Leaving Certificate). A small percentage of youth with low vision and other disabilities will also be trained under this program. A total of 50 beneficiaries will be trained at the two Pankh Physical Classroom centres in Gurugram and Bengaluru (25 each), with a total of 200 beneficiaries (50 youth directly and 150 extended family members indirectly).

Commenting on the partnership, Rajneesh Kumar, Chief Corporate Affairs Officer, Flipkart and Board of Director, Flipkart Foundation, said, "At Flipkart Foundation, our focus is towards changing the narrative that disabilities can be a hindrance in the path of learning, growth, and success. We are elated to partner with Trust for Retailers and Retail Associates of India on this program that empowers Persons with Disabilities with the necessary skills and knowledge needed to succeed in the workplace and beyond. This concerted effort is yet another step towards creating a more inclusive and equitable society, where otherwise talent is equally distributed, but opportunities are not."
A 45-day residential training will be included with this course, providing trainees with hands-on practical experience through role plays and games, exposure visits to malls and retail labs, and guest lectures from industry experts. Post-completion of training, the beneficiaries will be given Retailers Association Skill Council of India (RASCI) certificates, and various partner employers will be invited to evaluate and interview the candidates for placements.
CEO of TRRAIN, Ameesha Prabhu, said, "Through Pankh – Wings of Destiny,  we aim to promote inclusive growth in sectors across the country, and we are thankful to the Flipkart Foundation for their support in this endeavor. Our goal is to create gainful livelihood for the skilled beneficiaries being placed in jobs and to sensitize the retail industry fraternity towards generating employment opportunities for PwDs. This initiative envisions a society with sustainable job opportunities in retail, e-commerce, food delivery, and ancillary services for the youth that have not been able to rise and live up to their full potential because of physical and social barriers."

Chief guest Nishant Kumar Yadav, Deputy Commissioner, Gurugram, while meeting the team of Flipkart Foundation and TRRAIN said,"We can only call a country progressive when empowerment is inclusive of the marginalised and disadvantaged sections of the society. I am delighted to be here and be a part of this initiative that provides skill development and employment opportunities to Persons with Disabilities in a way that will hone their talent and skills. I heartily congratulate TRRAIN and Flipkart Foundation for their efforts and dedication towards this cause.''
This training program marks an important step towards Flipkart Foundation's commitment towards building an inclusive workforce and promoting equal employment opportunities for disadvantaged communities.
In the past year, Flipkart Foundation has worked with underserved communities across Andhra Pradesh, Assam, Haryana, Karnataka, Telangana, Uttarakhand, Uttar Pradesh, and West Bengal to serve, support, and empower unskilled and underprivileged sections of society in various sectors, to ensure maximum reach and sustainable impact.
About the Flipkart Group
The Flipkart Group is one of India's leading digital commerce entities and includes group companies Flipkart, Myntra, Flipkart Wholesale, Flipkart Health+, and Cleartrip.
Started in 2007, Flipkart has enabled millions of sellers, merchants, and small businesses to participate in India's digital commerce revolution. With a registered customer base of more than 450 million, Flipkart's marketplace offers over 150 million products across 80+ categories. Today, there are over 11 lakh sellers on the platform, including Shopsy sellers. With a focus on empowering and delighting every Indian by delivering value through technology and innovation, Flipkart has created lakhs of jobs in the ecosystem while empowering generations of entrepreneurs and MSMEs. Flipkart is known for pioneering services such as Cash on Delivery, No Cost EMI, and easy returns, which are customer-centric innovations that have made online shopping more accessible and affordable for millions of Indians.
This year Educate yourself and develop your career with EasyShiksha