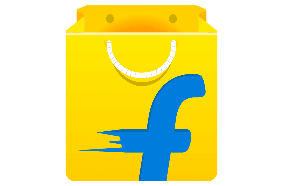 – Flipkart and Shikhar Dhawan team up to bring the ultimate cricket viewing experience
– Experience 4K TV viewing like never before from a wide-range of brands with prices starting at just Rs. 17,000/-
Bengaluru – April 13, 2023: Flipkart, India's homegrown e-commerce marketplace, has launched its latest advertising campaign 'Time to Move on and Upgrade with Flipkart!' featuring renowned Indian cricketer Shikhar Dhawan. While focusing on promoting attractive offers on large-screen TVs through sellers during the ongoing cricket season, the campaign also encourages consumers to upgrade or exchange their old TVs for a better viewing experience. With Shikhar Dhawan as the protagonist, the campaign aims to reach out to consumers who are considering upgrading their TV sets, as well as those gearing up to enjoy the cricketing season.
ALSO READ: Bharti Foundation's support to Assam Government through School Excellence Program
With the ongoing cricket season being hugely popular in India, Flipkart's latest campaign is expected to generate a lot of buzz and interest among cricket fans and TV buyers alike. The ad campaign will be promoted on popular social media platforms such as YouTube, Instagram, and Facebook.
Divided in two segments, the advertisement begins with a leaked video of Shikhar Dhawan where he is heard talking to his friend about finding someone new in his life. Shikhar is seen sitting with a friend in his living room, where he discusses moving on in life and finding someone with perfect compatibility. However, the video ends abruptly, leaving viewers curious about what he meant. This is followed by the second part where the cricketer clears the air and reveals that he was actually talking about falling in love with a beautiful TV, his new love and perfect partner this cricket season. He invites viewers to find their perfect partner from the widest selection of TVs available on Flipkart.
The ad showcases the captivating picture quality and immersive Dolby surround sound of the TVs made available by a wide-range of brands on the Flipkart platform, promising customers an unmatched viewing experience. The ad ends with a range of shots of the TVs and Shikhar talking to the camera about the realistic picture quality and sound experience. Customers can purchase 4K TVs from an expansive-range of brands starting at Rs. 17,000/-, along with amazing offers and deals offered by the brands.
Jagjeet Harode, Vice President, Large Appliances at Flipkart, expressed his excitement about the new ad campaign, stating "The television segment has rapidly evolved in recent years, and Flipkart is committed to providing access to a wide selection of smart TVs from various brands to meet the changing needs of customers. We are delighted to collaborate with ace cricketer Shikhar Dhawan to bring the best of the cricket season to our customers' homes. With this association, we expect to bring a fresh wave of engagement with viewers, making it an ideal time to upgrade with Flipkart – adding a new dimension of excitement and entertainment to the lives of our customers."
Commenting on the campaign Shikhar Dhawan said, "Flipkart is providing access to attractive offers and exchange deals on the widest range of TV brands. I am thrilled to be associated with Flipkart's TV sale campaign. With their wide range of TV brands and attractive offers, cricket fans can now enjoy a truly immersive viewing experience from the comfort of their homes. So, upgrade your existing TV with a new one because it's time to move on!"

About the Flipkart Group
The Flipkart Group is one of India's leading digital commerce entities and includes group companies Flipkart, Myntra, Flipkart Wholesale, Flipkart Health+ and Cleartrip.
Started in 2007, Flipkart has enabled millions of consumers, sellers, merchants, and small businesses to be a part of India's digital commerce revolution, with a registered customer base of more than 450 million, offering over 150 million products across 80+ categories. Our efforts to democratize commerce in India, drive access and affordability, delight customers, create lakhs of jobs in the ecosystem, and empower generations of entrepreneurs and MSMEs have inspired us to innovate on many industry firsts. Flipkart is known for pioneering services such as Cash on Delivery, No Cost EMI and easy returns – customer-centric innovations have made online shopping more accessible and affordable for millions of Indians. Together with its group companies, Flipkart is committed to transforming commerce in India through technology.
This year Educate yourself and develop your career with EasyShiksha.