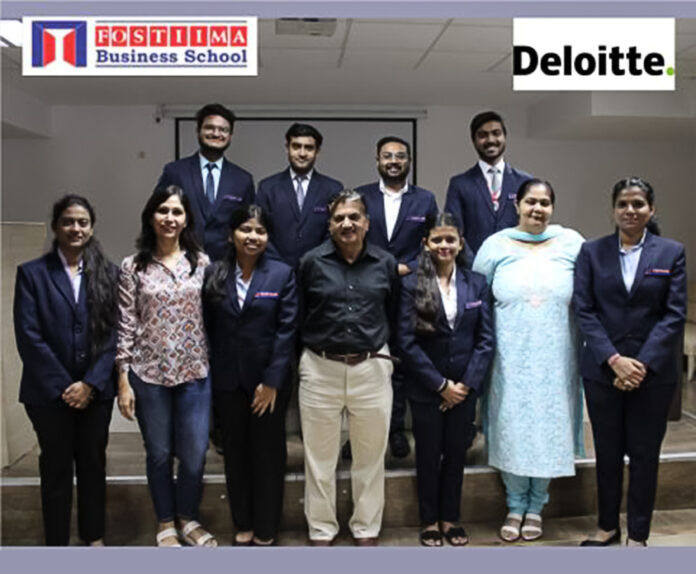 The entire PGDM batch of Business School has been placed by November end incorporates like Deloitte India, Nestle, ICICI Bank, and TCS.
13 Dec 22, New Delhi: FOSTIIMA Business School, an initiative of IIM Ahmedabad alumni and recognized aspiring B-school in North India, has completed 100% placements this academic year campus placement with an average package, close to 10 Lakhs per annum for the batch of 2021-23. The AICTE-approved PGDM program's academia secured a 30% rise in pre-placement offers this year and for the summer internship placement, students have secured up to 80,000 stipend internship for two months in this academic year.
The institution is offering outstanding – "100% placements" with good profiles at attractive pay scales in reputed corporate houses. The highest package obtained by a student is Rs 25 LPA. The average annual packages for the last three batches are Rs 7.78 LPA (2018-20), Rs 8.35 LPA (2019-21) and Rs 9.21 LPA (2020-22) and the median packages are Rs 7.8 LPA (2018-20), Rs 8.5 LPA (2019-21) and Rs 9.5 LPA (2020-22). Collaborative efforts with an excellent team of 50+ IIM graduates and faculty, the institution campus ensures campus placements across the sectors with attractive packages. The stipend for the summer internship placement has gone up to Rs. 80,000 for 2 months this year. More than the highest, FOSTIIMA focused on high median and average placements which have been rising year on year.
Students of the institution have already been placed in prestigious companies such as Deloitte India, MakeMytrip, Wipro, TCS, Khimji Ramdas, BlackRock, Mondelez, Axis Bank, ICICI Bank, Asian Paints, MRF Tyres, TATA Power, and the list go on. FOSTIIMA offers an IIM environment and good career opportunities to students who have missed out on getting into IIMs.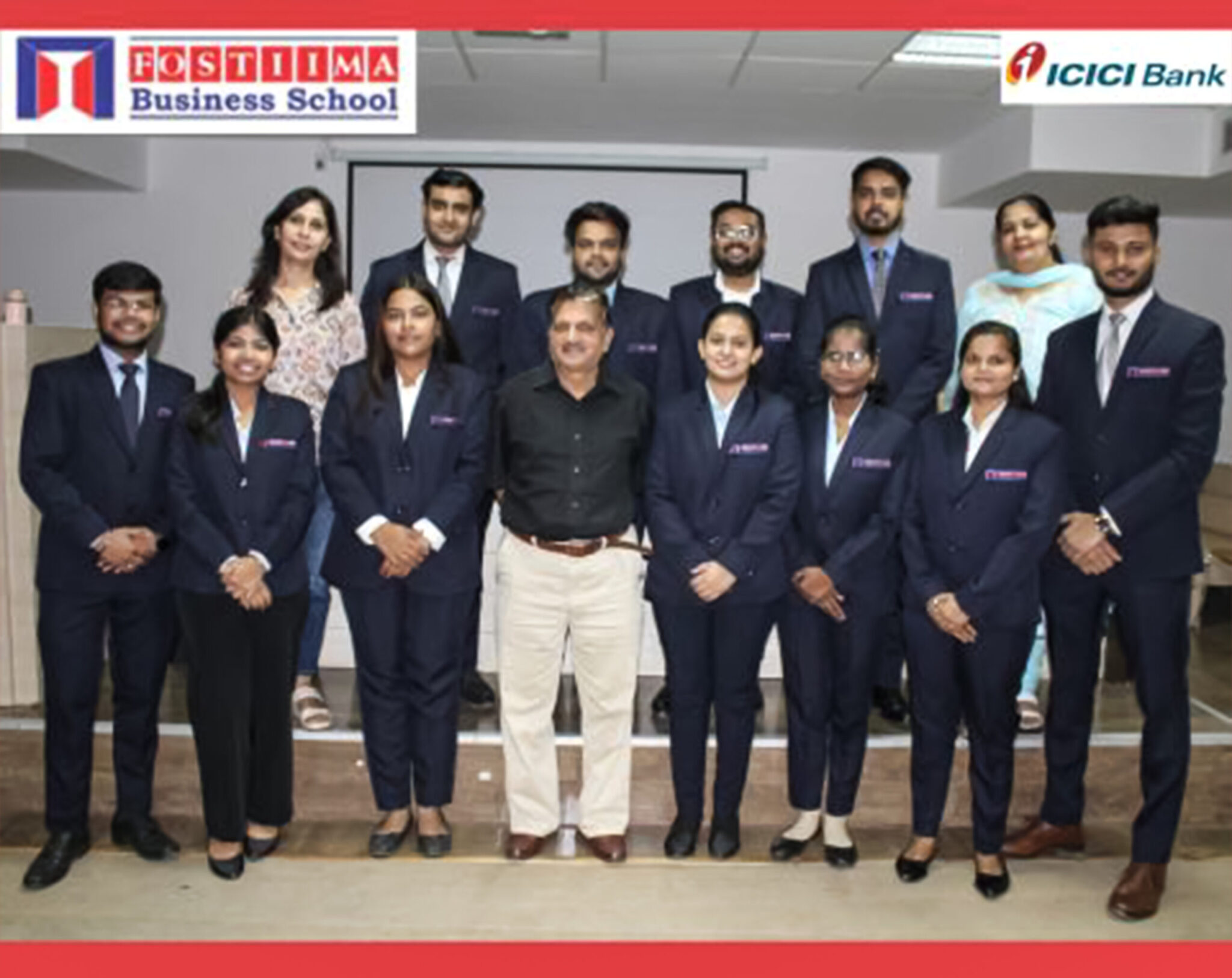 Commenting on the successful campus recruitment, Mr. Anil Somani, Chairman of FOSTIIMA, said, "The key determinant of B school's success is the type of placement it offers and the companies that visit them. We have an excellent track record of 100% placement every year, even though the worst economic periods, including pandemic years. FOSTIIMA graduates perform well in the corporate world and are considered valuable human resource assets."
Also Read: SAI International Education Group Hosts UNWIND 2022 with a footfall of 30,000+ People
""At FOSTIIMA we invite a wide spectrum of 100+ companies from diversified industries for campus placements. The CTC graph is going up every year, and corporate houses are selecting our students in huge numbers at high salaries. Our well-oiled campus recruitment process is not only appreciated by students as they get placed in renowned companies but also by corporates as they get to meet excellent talent pools under one roof." he further added.
FOSTIIMA offers dual specialization to its students with equal weightage that benefits during their career path, in case they wish to switch careers profiles in future. To enroll into the FOSTIIMA PGDM program, the institution considers CAT / XAT / GMAT / CMAT scores and offers scholarships to meritorious candidates based on the set criteria. The campus has its own entrepreneurship development center to encourage students with entrepreneurial goals. Furthermore, International exposure-cum-educational trips and outbound team-building camps are part of their curriculum to enhance relationship-building and personality development.
Visit EasyShiksha for skill development courses