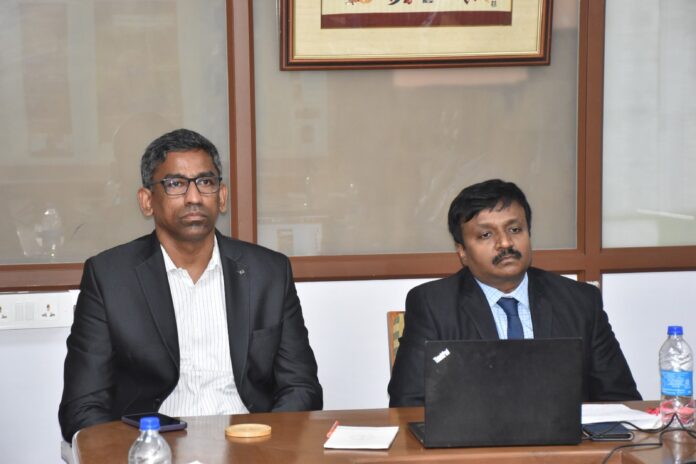 World Parkinsons Day Webinar insists on research to unravel the effects of gut dysbiosis on alpha-synuclein abnormalities, as a 104-year-old patient benefits from Nichi-BRITE
In a clinical study in Parkinson's Disease patients, a 90-day oral consumption of Nichi BRITE B-glucans from Japan yielded overall improvement in UPDRS, Constipation score, plasma lipid profile and Magnetic resonance parkinsonism index (MRPI) improvement in a patient. This study was undertaken based on earlier findings in Autism that the harmful gut bacteria control by AFO-202 strain of Aureobasidium Pullulans yeast, correlated with beneficial clinical outcome.
ALSO READ: University Of Hull invites applications for the Online Global MBA Course 2023
Chennai, 10, April 2023: Improvement of Unified Parkinson's Disease Rating Scale (UPDRS) and constipation score after oral consumption of AFO-202 strain of Aureobasidium Pullulans produced Beta-1,3-1,6 Glucan food supplement from Japan (Nichi BRITE) for 90-days in a pilot clinical study were reported in World Parkinson's Day Webinar conducted by Be Well Hospital, Chennai. The data was earlier presented in the ASENT 2023 (American Society for Experimental Neurotherapeutics) annual meeting which follows an earlier confirmation of these novel B-Glucans produce, fully controlling harmful gut microbiome, which triggers aggregation of abnormal Alpha-synuclein proteins in the brain, a major causative factor for Parkinson's disease.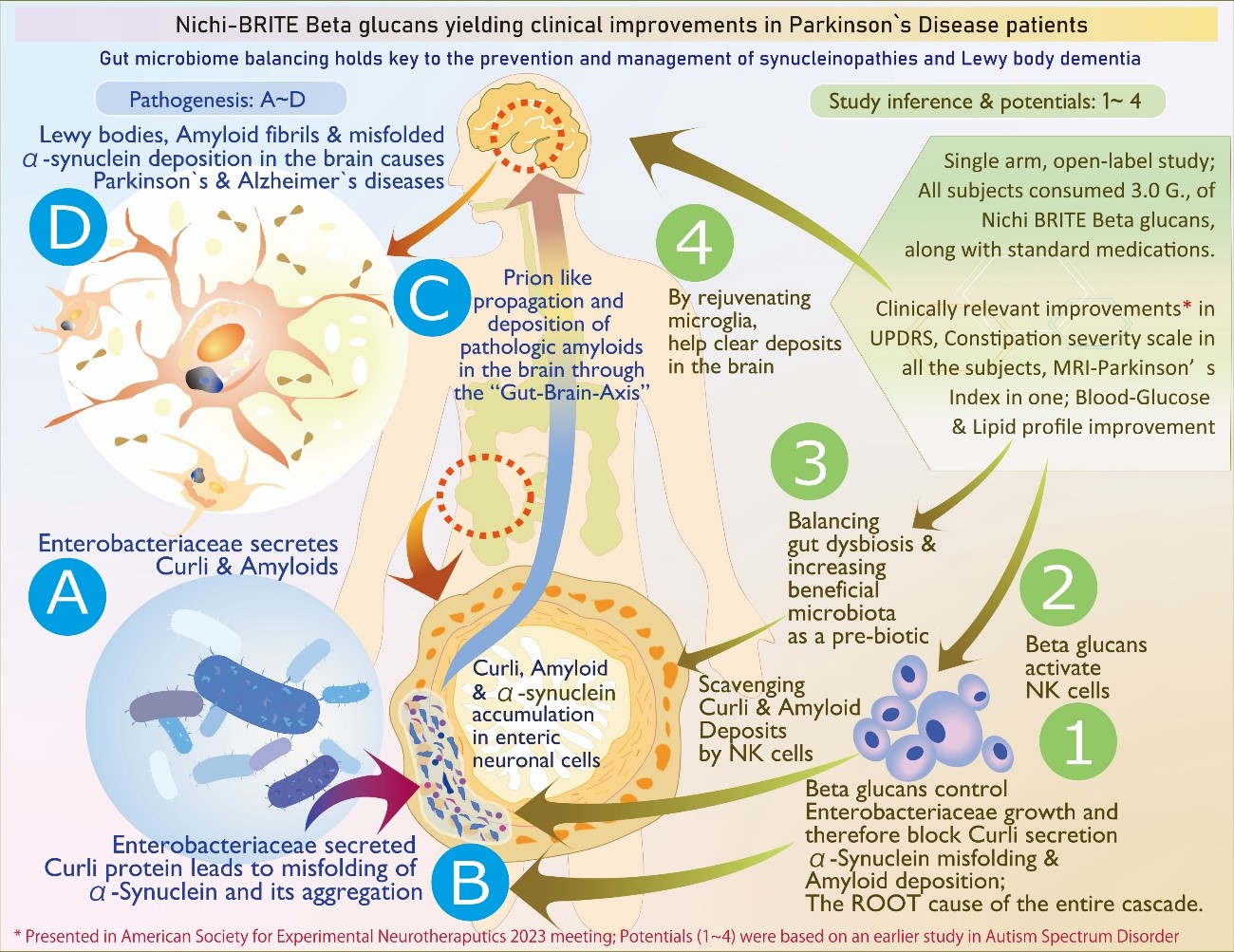 Parkinson's is a degenerative disease of the brain affects about one million patients in USA with a similar incidence in India. Gut dysbiosis and increase in harmful Enterobacteriaceae that produce curli and amyloid proteins lead to misfolded alpha-synucleins that aggregates in the gut. These abnormal proteins propagate to the brain through gut-brain-axis, causing Lewy bodies accumulating in brain, damaging the dopamine secreting cells leading to Parkinsons disease. The AFO-202 strain Aureobasidium pullulans produced Nichi-BRITE Beta glucans, controlled such harmful gut bacteria while increased the beneficial microbiome in an earlier study, made us take up this clinical research in Parkinson's disease opined Dr Dedeepiya, a co-author. Being an orally consumable and safe food supplement without any allergens, having proven safety in this pilot study, we plan larger studies in which gut microbiome evaluation and volumetric analysis of brain in MRI should be combined as Nichi BRITE Beta glucan has a potential as an adjunct in the management of synucleinopathies such as Parkinson's, and multiple system atrophy he added. According to Dr Nithyanandam, neurologist, the improvement of Magnetic Resonance Parkinson's Index (MRPI) in one patient is very encouraging with overall UPDRS, constipation severity score, lipid profile and creatinine kinase observed in all patients is an important milestone and it is worth exploring the potential of Nichi BRITE as a drug adjuvant in synucleinopathies by larger studies.

Eminent researcher Prof Muralidhar Hegde, Houston Methodist Research, USA gave a detailed narration on how alpha-synuclein related abnormalities lead to Lewy body accumulation and neurodegeneration thus leading to Parkinson's disease, Lewy body dementia and Alzheimer's Disease. Dr Rukmini Mridula from Hyderabad presented about the increasing incidence of young onset Parkinsons disease in India. The highlight was the presentation of Prof Ezio Gagliardi, from Italy, who reported the disappearance of tremor in a 104-year-old patient following Nichi BRITE beta glucan consumption.
Dr Vetrievel, the event convenor added that early diagnosis and intervention is very important in such neurodegenerative diseases and Be Well hospitals provide initial diagnosis and follow-up care through their chain of hospitals by qualified neurologists to patients who report with symptoms of Parkinson's disease.
This year Educate yourself and develop your career with EasyShiksha