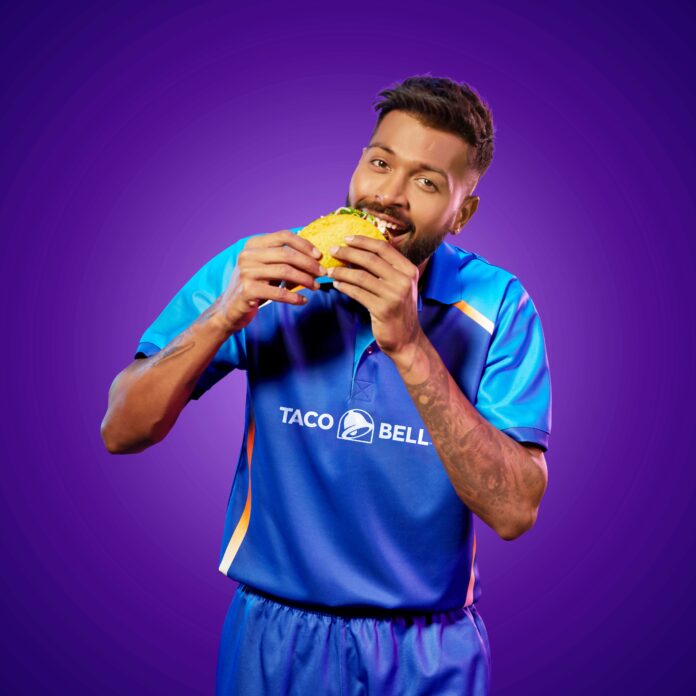 Hardik's first brand campaign is the renewed partnership between Taco Bell and Microsoft Xbox
Taco Bell® launches a new digital film with Hardik for the latest campaign
Brand's newest campaign encourages consumers to participate and win a Microsoft Xbox Series S gaming console everyday
National, 3rd April 2023: Taco Bell®, the world's leading Mexican-inspired restaurant brand has onboarded cricket all-rounder and youth-icon Hardik Pandya as its first ever brand ambassador in India. For Hardik's first campaign with the brand, he will be seen promoting Taco Bell's® partnership with Microsoft Xbox for a month-long giveaway. To bolster participation in the contest and ensure active consumer engagement, the brand will go-live with multiple digital activations throughout the month, featuring Hardik Pandya. To kick off the campaign with the all-rounder, Taco Bell® has launched an engaging digital film that captures the collaboration for its audiences.
In its third year, this collaboration between Taco Bell® and Microsoft Xbox will run from 3rd April 2023 till 30th April 2023 wherein Taco Bell® fans and gaming enthusiasts can place order at Taco Bell® via dine-in or delivery app and aggregators and stand a chance to win the Xbox Series S, 12-month game pass.
ALSO READ: Veranda Learning Solutions Partners with XLRI To Launch Executive Diploma in Advanced Business Strategies for CXOs
Commenting on his appointment as the brand ambassador and his first campaign with Taco Bell, Indian cricketer, Hardik Pandya said, "I'm excited to partner with a super cool brand like Taco Bell as their first brand ambassador in India. I'm a big foodie. Whenever I can, I feast on their tacos. I'm sure the consumers will enjoy the innovative experience Taco Bell offers in this campaign. I look forward to being a part of this journey with Taco Bell across their partnership with Microsoft Xbox."
Talking about Hardik's appointment as the brand ambassador, Gaurav Burman, Director, Burman Hospitality, Taco Bell's Master Franchise Partner in India said, "Hardik Pandya is one of the world's greatest cricket superstars, a brilliant athlete, and a wonderful role model. Taco Bell India is honoured and delighted that as a result of his love for our food and brand he has agreed to become Taco Bell India's first Brand Ambassador. Taco Bell India has over 130 stores and is adding a new store every 100 hours, our success has been a result of our focus on delivering our customers the most innovative food at the most affordable prices. We believe the partnership brings together a brand and an athlete who both strive for excellence."
Commenting on their continued association with Microsoft Xbox, he said, commenting on their continued association with Microsoft Xbox, he said, "Taco Bell India is delighted to partner with Microsoft Xbox for the third year in a row. This partnership is the perfect opportunity for Taco Bell India to offer our consumers a chance to win the best gaming console in the world. We at Taco Bell celebrate this ongoing promotion which brings. two of the world's leading brands together."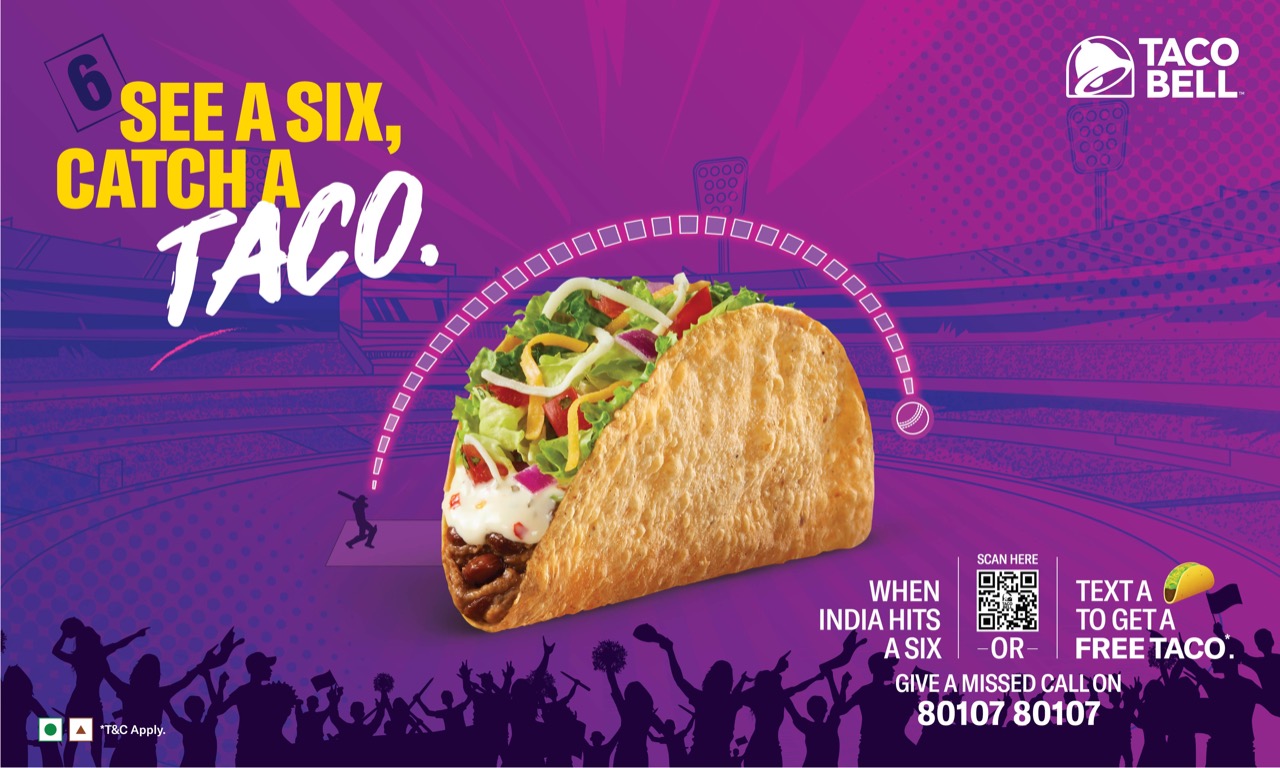 The Taco Bell® App and website will also provide the participants with extensive and explicit terms and conditions. To be eligible for the giveaway, consumers can either place an order with their valid 10-digit mobile number, for delivery via the Taco Bell® App or food aggregators, dine-in at any nearby restaurant or opt for Takeaway. The brand will give-away 28 Xbox Series S gaming consoles and 12-month game pass to the lucky winners for this installment of the collaboration. This year's contest will run in the month of April with continued online activations and multiple influencer touchpoints to drive and maintain greater audience involvement.
About Taco Bell® Corp.
Taco Bell Corp., a subsidiary of Yum! Brands, Inc., is a world-famous Mexican-inspired restaurant chain serving customizable tacos, burritos and other specialties with bold flavors, quality ingredients, breakthrough value, and best-in-class customer service to over 42 million customers weekly across the globe. Taco Bell operates over 7000 restaurants in more than 30 markets including the United States, with the expansion still continuing across the globe.

About Burman Hospitality Private Limited:
Burman Hospitality Private Limited is incorporated by members of the Burman Family, the promoters of Dabur India Ltd. Burman Hospitality has brought together a team of industry specialists and is looking to rapidly grow its operations over the next few years. The Company was founded on the same principles that Burman Family believes in for all their businesses, which is to give the Indian consumer, the best, most innovative and value orientated products possible.
Leveraging decades of experience in running successful businesses, Burman Hospitality has embarked on a journey to change the restaurant industry in India by introducing innovation and new service experience. Burman Hospitality entered into a strategic partnership with Taco Bell with a vision to establish the world's largest Mexican Inspired food chain in India. In 2019, Burman Hospitality became the master franchisee for Taco Bell India. Burman Hospitality aims to have a pan India presence with more than 600 outlets by 2029. 
This year Educate yourself and develop your career with EasyShiksha