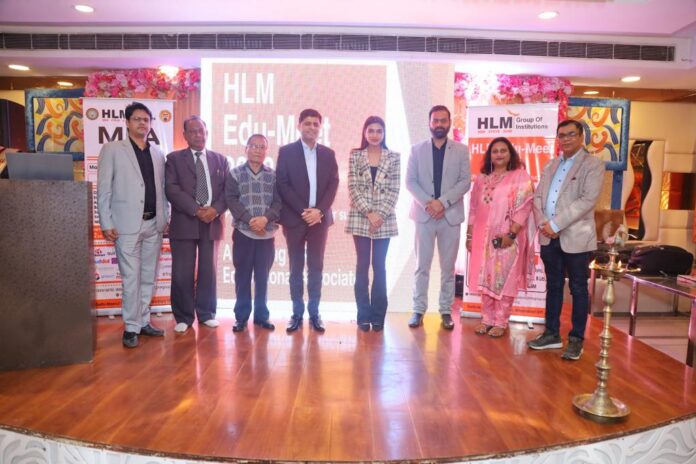 Aiming to create a productive and symbiotic pedagogical environment for educationists and admission consultants, Western UP's towering education institution, HLM Group of Institutions, organised an EduMeet 2023 on 19 February 2023 at Hotel Diamond Crown Banquet, Sector 51, Noida.
HLM's Edu Meet 2023 marked the presence of more than 100+ educational associates, which signified their collaborative effort. On the pious occasion, Ms Tanvi Miglani, COO, HLM Group of Institutions, also gave an official introduction to its new academic initiative, HLM 2.0, under which the HLM University will undertake many initiatives driven towards advancing the Indian education system and adopting fine and latest technology for better academic future of their students.
She further elucidated the measures actualised by HLM Diversity for successive planning, hammering down the keynote aspects and broader purview of HLM 2.0. Ms Tanvi Miglani will be spearheading HLM 2.0. "Career Assistance Programs will be the substantial and meaty overarching feature of HLM 2.0," Ms Tanvi Miglani said at HLM's EduMeet 2023.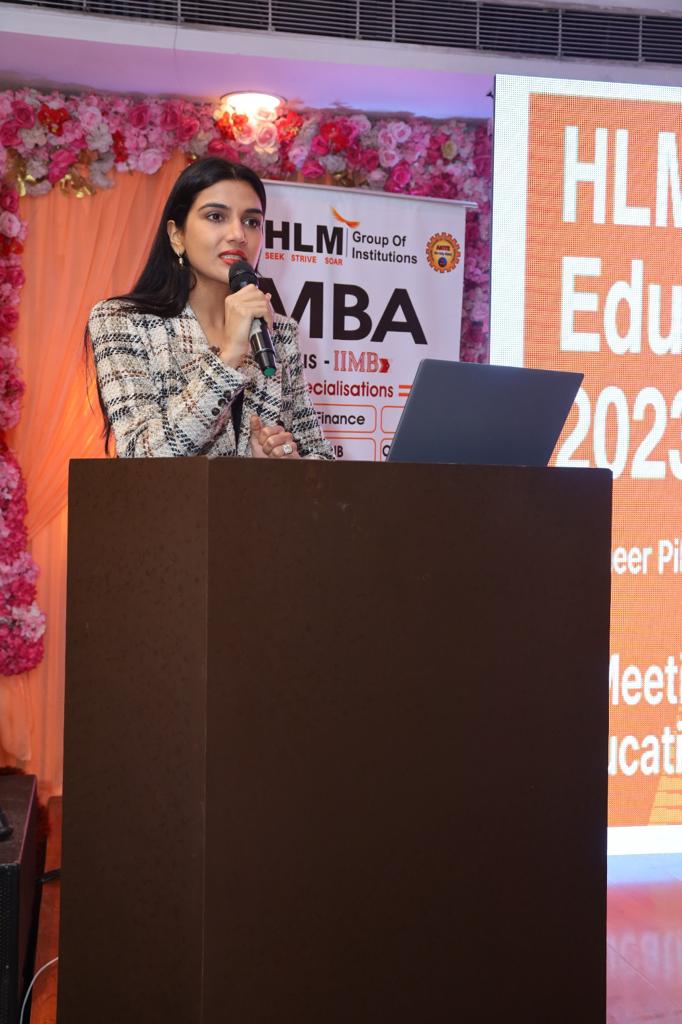 Also Read: Ripples, JBCN International School's Interschool Literary Festival was a Roaring Success
The educators and admission consultants discussed the changing dynamics of teaching, the evolution of higher-level course studies and general conceptions, and the expansive opportunities which are currently transpiring in the education industry.
Thanking all the educators for their presence, Ms Miglani added, "We thank all the Educators for making the event incredible. Your gracious participation, valuable input, and noteworthy suggestions made the event a memorable learning experience. Due to the hectic schedules of educators and admission consultants, you rarely get time to attend social events. We would like to thank you for taking out time for us and enriching our EduMeet 2023 with your presence."
This year Educate yourself and develop your career with EasyShiksha