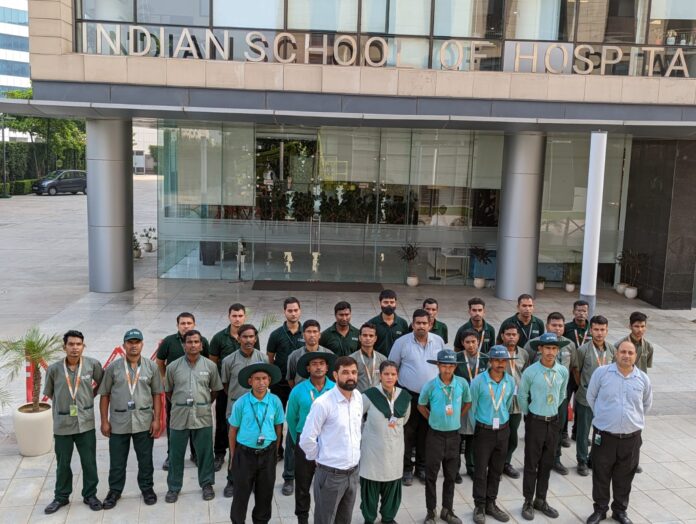 The HOSI is the country's largest hotel industry event
Enviro India partnered with ISH to provide housekeeping, security, and technical support for the event.
Gurugram: One of the country's leading hotel industry events, The Hotel HOSI , was hosted in Gurugram by the Indian School of Hospitality (ISH), in partnership with Enviro India, a renowned facilities management company based in Gurugram. The ISH selected Enviro as its partner for its unmatched facilities management services. 
Speaking about this collaboration, Mr. Ajay Kumar Singh, President & CEO, Enviro said, "We are delighted to be chosen as partners by the ISH to host this prestigious event. Our role at the HOSI event included providing housekeeping, security, and technical support. Besides taking care of the HVAC, we also deployed highly trained and skilled personnel to ensure cleanliness and hygiene throughout the event. The partnership covered an area of 70000 square feet.
ALSO READ : Tiny Tots Celebrate Grandparents' Day at TSWY
With over 22 years of experience in Integrated Facility Management, Enviro India offers its clients end-to-end solutions in Technical Maintenance and Operations, Building Soft Services and Business Support Services, backed by expertise and the latest technology.
Visit EasyShiksha for skill development courses.