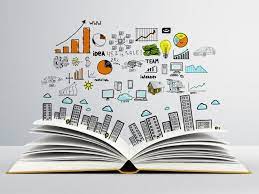 By Dr. Rajiv R. Thakur, Director General, Jaipuria School of Business, Ghaziabad
PGDM stands for Post Graduate Diploma in Management, a two-year business management programme that allows management aspirants to develop applicable hard and soft skills and become industry-ready management professionals.
It is a diploma programme instead of a degree programme since only universities that are governed by the University Grants Commission (UGC) are permitted to award degrees. On the other hand, private business schools governed primarily by the All India Council for Technical Education (AICTE), as well as standalone ones, can award diplomas. Until recently, even IIMs used to provide PGDM programmes. Diplomas of the PGDM institutes with NBA accreditation and AIU approval have equivalence to MBA. PGDM diploma of any good Business School has more credence and acceptability amongst corporates because of better quality students, contemporary curriculum, the grooming.
Since most MBA candidates desire a high-level management position in an esteemed organisation, they eye for opportunities that will enable them to demonstrate their talent and skills, nurture their intellect and knowledge, and align with their ambitions.
The PGDM programme in this regard involves extensive training in diverse business functions such as marketing, operations, finance, business analytics, human resources, and organisational behaviour.
The programme also focuses on imparting soft skills like team building, and effective communication to develop progressive and mature business leaders. As an aspirant, you need to research and select the most appropriate programme and B-school for your career goals and aim to enrol in a top business school for the two-year course.
A full-time PGDM course is a considerable investment and a once-in-a-lifetime opportunity and the five criteria listed below can assist aspirants in selecting the best PGDM programme as per your specific requirements:
Rankings and Accreditations
National and international bodies award accreditations such as AMBA, AACSB, EQUIS, and NBA, which are considered benchmarks for overall quality in the management education sphere. For benchmarking, these accreditations assess numerous factors such as faculty proficiency, curriculum, infrastructure, teaching methodology, and much more.
Also Read: Are consumers really getting more discounts during the holiday season's online sales
Alumni & Peer Group
The peer group is an important part of the MBA journey. A good peer group should include students from various backgrounds to bring diverse perspectives to the classroom. Examine the class profiles of current PGDM students at the B-schools you are considering to get an understanding of the numerous learning opportunities available to you. Look for alumni on the websites of these institutions or simply search for them on LinkedIn, connect with them, and learn how the programme has benefited them. This will enable you to gain first-hand feedback on their experience.
Opportunities for Summer Internships and Live Projects
Summer internships and live projects are essential components of a high-quality PGDM programme. Corporates usually hire students as interns, and the students work on real-world business problems while being mentored by experienced industry professionals. This hands-on experience helps students understand business processes and serves as a platform for applying and implementing management concepts and models.
Identify the factors that distinguish the business school
Some business schools, for instance, come as a popular choice for those interested in pursuing PGDM in strategic marketing and communications while some specialise in international trade and other emerging domains. This is where aspirants with specific goals filter the list of their preferred B-schools and you should identify such value propositions that will support your career goals in the long run.
Placement Reports
This is the most sought-after parameter when picking a PGDM course offered by different business schools. However, while aspirants frequently look for the highest, average, and lowest wages offered during campus placements, it should not come as the only aspect to consider.
Evaluate the firms that offer placements, the industries they represent, and the roles they offer to students. Leverage your alumni research and see where they have ended up after a few years. This will fetch you with a long-term picture of how the programme will benefit you.
Besides the abovementioned five factors, students should also consider a B-School's fee structure, scholarships, specializations offered, faculty international exposure, residential facility, location etc. while choosing the PGDM that best suits their needs.
Visit EasyShiksha for skill development courses