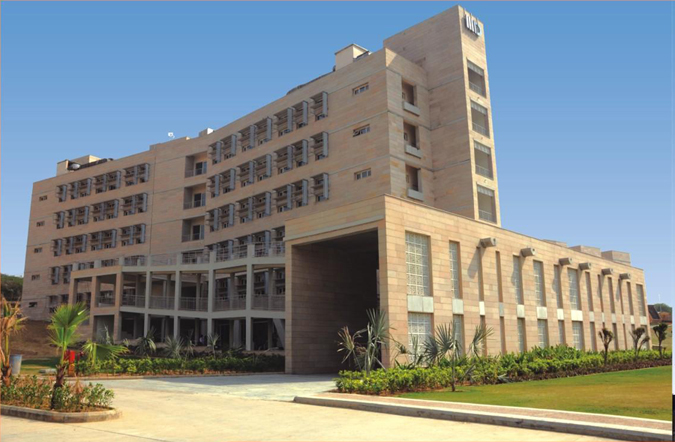 New Delhi, 23rd October 2019, The Indraprastha Institute of Information Technology, Delhi (IIIT-D) signed a Memorandum of Association (MOA) with the Data Security Council of India (DSCI) for conducting joint programmes on Cyber Security and Privacy. According to the MOA, IIIT-Delhi and DSCI    will work jointly to address rising Cyber Security and Privacy issues in the country. Through this association, IIIT-Delhi will focus on training, developing and strengthening the practical application of cyber security, encompassing the process and technology elements of cyber threat detection and mitigation. DSCI would organise and facilitate Hackathons, Niche Skill Building training programmes, introduce collaboration projects, and conduct market research and workshops on cyber security and privacy.  We also plan to look at incubating startups on deep tech solutions.
IIIT-Delhi and DSCI will work jointly as official industry partners and they will focus on various areas for Cyber security and Privacy to meet the certain objectives. The key objectives of this association are: strengthening further research and innovation in the field of cyber security; contributing to the realization of national goals and strategies of cyber security; developing niche skills and capability for cyber security technology development and entrepreneurship; and creating a conducive ecosystem for translating research into market-ready products.
Top Software Engineering Courses
Professor Ranjan Bose, Director, IIIT-Delhi said "Cutting-edge research and innovation is of utmost importance in this ever-expanding domain of cybersecurity, where the adversaries continue to get more sophisticated, multifaceted, with access to newer techniques and tools. In parallel, the attack-surface is also growing exponentially.  As we move forward, artificial intelligence (AI) will also be necessary to identify many of these threats, thwart attacks, effectively respond to cybercrime and perhaps predict some of the attacks.  The faculty members at IIIT-D, together with Data Security Council of India (DSCI), will be addressing some of these important challenges that will hopefully shape the future of cyber security."
After signing the MOA, Vinayak Godse, Vice President, Data Security Council of India, said, "As IIIT-Delhi is an institute of excellence in research, innovation and entrepreneurship, their expertise will help to strengthen the practical application of cyber security and encompassing the process and technology elements of cyber threat detection and mitigation in India. Also, DSCI will promote expertise among professionals at the regional and national level, along with providing them opportunities to participate in strategic cyber security initiatives."
On the other hand, Dr Ashok Kumar Solanki, Registrar, IIIT-Delhi, has opined this initiative as the inescapable need of the time, he said, "We are living in the IoT age where everything is seamlessly connected and any negligence is an invitation to perpetrators. From an individual's identity to invaluable data in public and private institutions, all required robust digital security. Through this strategic MoA, we are planning to develop an intensive culture of cyber security and privacy in the country. Along with, technical and research support in the cyber security and privacy programmes, IIIT-Delhi will also provide academic and educational support for students pursuing undergraduate, postgraduate, and research programmes in cyber security."
About IIIT-Delhi
It was created as a State University by an act of Delhi Government (The IIIT Delhi Act, 2007) empowering it to do research and development, and grant degrees. In a relatively short time, it has earned an excellent reputation in India and abroad for being a center of quality education and research in IT and interdisciplinary areas. Established in 2008, the institute has grown to be recognized as one of the most promising young institutions for education and research in India. The institute is accredited 'A' grade by NAAC (National Assessment and Accreditation Council) and has been accorded 12-B status by the University Grants Commission (UGC). In recognition of its performance, QS BRICS University Ranking has ranked IIIT-D 48 (in QS Ranking India) and 192 9in BRICS region) in 2019 ranking. On the national level, in QS India University Rankings 2019, IIIT-Delhi is the only state university from Delhi to appear in the list.  
Top Networking Online Courses
More Courses With Certification
Empower your team. Lead the industry
Get a subscription to a library of online courses and digital learning tools for your organization with EasyShiksha
Request Now
ALSO READ:  Bigo-celebrates-diwali-with-sakshi-ngo-by-launching-joyofgiving-initiative
Get Course:  Biology-Biochemistry-and-Biotechnology