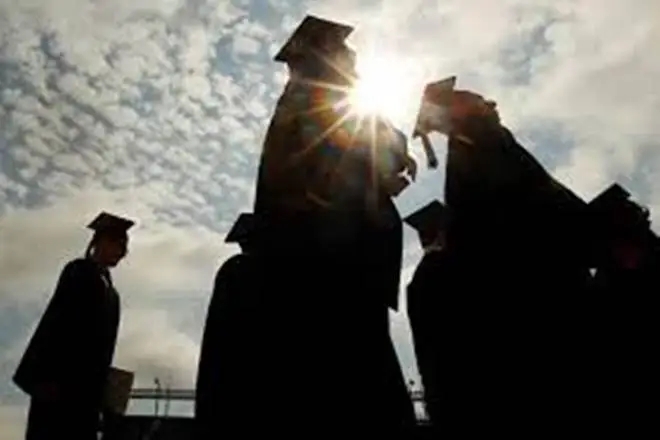 As elite college acceptance rates fall as low as 3.19%[1] , Athena students made breakthroughs, gaining admission into Stanford University(3), University of Pennsylvania(3), Yale University(2), Brown University(2),  Dartmouth College(3), and UC Berkeley(7
New Delhi, May 1st, 2023: Athena Education is a leading global undergraduate admissions consulting firm with students in over 16 countries, providing transformational life coaching to get into Ivy League and other highly-selective institutions.
Athena Education's students gained as many as 10 Ivy League acceptances, not to mention 3 admits to Stanford University, 1 to Caltech, and 25 to other top 20 universities, including the University of Chicago(3), Duke(5) Carnegie Mellon University(2), and Johns Hopkins University(3).
ALSO READ: Nissan Motor India registers wholesales of 3249 units in April 2023
Serving over 650 students since our inception, we have achieved an unparalleled 2,700 acceptances to the most prestigious institutions in the world, a pivotal milestone in the international higher education landscape.
Results at other elite universities have been equally astounding, with Athena students being accepted to Duke University (6), Barnard(1), New York University(9), Northwestern University(1), and Imperial College, London(3). We also recorded admits at the University of Michigan(8), Georgia Institute of Technology(8), London School of Economics(1), University College, London(1), UCLA(3), University of Southern California (15), Claremont McKenna College(1), University of Illinois, Urbana-Champaign(43), Indiana University(29), St. Andrews(11), UNC Chapel Hill(6), and King's College London(13).
Applications to foreign universities are. In 2022-23, the University of California received an astounding 245,768[1] applications. With these dramatic numbers, acceptance rates have declined—Stanford's has fallen from 5.19% to 3.95%—and students need to work harder to stand out to elite universities. As colleges place increased emphasis on extracurricular activities, personal qualities, and well-roundedness, students must begin earlier and develop unique profile narratives that showcase their authentic brand. This is where the right mentorship comes in, to help students navigate the college application process and highlight the best version of themselves.

Speaking on our students' achievements, Poshak Agrawal, co-founder of Athena, said, "We are humbled to witness such stellar results. They are a testament to the dedication, passion, and excellence of our students and mentors." Our personal mentorship program for 9th-12th graders includes high-quality extracurricular profile development, college application guidance, and essential life-skill building. Athena is a one-stop source, complete with subject matter experts, an in-house research program, and a cutting-edge robotics lab. With our experiential learning approach, we have helped over 500 students make their dreams a reality.
As of 2023, an international scholar (non-US) working with Athena is 6X more likely to gain acceptance to elite universities in the US. 90% of our students gained acceptance into at least one college of their choice, and over half got into the top 30 universities in the US and UK. We've had a pristine track record virtually all our students secured acceptances to the top 50 global institutions, and each student received an average of 6 acceptances. We are immensely proud of our students and are confident that these leaders of tomorrow are on course to change the world.
About Athena Education
Athena Education was founded nine years ago by two Princeton graduates, passionate about bringing visionary education to India. They founded Athena to enable high-school students to receive a world-class education, gain admission into Ivy League and other elite universities worldwide, and become the best versions of themselves.
This year educate yourself and develop your career with EasyShiksha