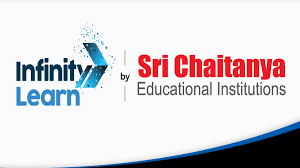 A first of its kind initiative integrated with the school teaching-learning process for learners in Classes 9th and 10th in Eastern India.
Kolkata, India, 18th AUG, 2022: To catalyse an initiative into new age education, Sri Aurobindo Institute of Culture (SAIoC) has tied up with India's Rapidly growing EdTech company, Infinity Learn by Sri Chaitanya to offer Robotics course to its Co-Scholastic Activity learners. This course has been specially curated for all the learners of Classes 3 to 8 of The Future Foundation School who have taken up Co-Scholastic Activity under Sri Aurobindo Institute of Culture (SAIoC). This is in addition to the already existing bouquet of Co-Scholastic Activities offered by the school.
Sri Aurobindo Institute of Culture (SAIoC) in association with Infinity Learn has taken steps to introduce to the learners of The Future Foundation School this innovative teaching-learning experience and expose the learners to creative, dynamic and future-ready courses so as to build a robust foundation that enables them to pursue future career paths.
The institute has also introduced a pilot project named 'Hyflex Classes' to cater to the challenges that the learners face while preparing themselves for the various competitive examinations in the country such as JEE/NEET, etc. This is the first of its kind initiative in Eastern India. These are hybrid in nature with the benefit of physical classes in school coupled with online interaction with faculty members who come with proven expertise. These classes cater to the learners in Classes 9 and 10 of The Future Foundation School and integrate with the school teaching-learning process. This is a dual advantage for learners who not only get supported by the school teachers but also by the specialised faculty of Asia's largest education group, Sri Chaitanya.
"We are delighted to join hands with Sri Aurobindo Institute of Culture for developing syllabus for robotics and Al. Robotics can transform education as well as build a conducive environment for students that facilitates effective STEM learning. 'Infinity Futurz', the Robotics programme being offered by Infinity Learn aims at providing a holistic approach, taking care of the HOTS like problem
solving, creative thinking, logical and analytical reasoning, etc., that will encourage the student to be a 'Young Tech Explorer and Designer'. I am sure that these courses will tremendously help learners to shape their careers in 21st-century and nurture talent at a young age." Said Ujjwal Singh, President & CEO, Infinity Learn by Sri Chaitanya
Stressing the need for introducing new and contemporary subjects at the school level, Ranjan  Mitter, Secretary, Sri Aurobindo Institute of Culture and Principal, The Future Foundations said,  "The Future Foundation School has always strived to provide its learners with a wide variety of  subject choices, catering to their interests and capabilities while also addressing the contemporary  requirements. It is with this objective that our school plans to introduce the subjects like robotics  and AI." 
ALSO READ : Kargil War Hero Captain Yogendra Singh Yadav welcomed as Chief Guest at DPS RNE's I-D celebration
About Infinity Learn
Asia's largest Education group Sri Chaitanya, Infinity Learn is the fastest-growing EdTech company in India. Led by people with the purpose to 'Power Learner's Progress' has achieved one million-plus registered users and 100K+ paid users on the platform in a span of 10 months since its commercial launch. We have over 10 million + questions attempted by learners on our platform so far and robust 500K+ questions in our question bank with over 300K+ solutions (including vernacular content being created in-house), making it one of the few companies in India today claiming the content leadership. Infinity Learn takes pride in making employees its priority and propagate "Think Like an Owner" in all aspects of the job and make them feel valued and respected. The aim to High-Trust, High-Performance Culture helps deliver sustained business results and make each employee become a part of the great place. And so all of them are committed to the vision of 'Powering Learner's Progress' and making Infinity Learn by Sri Chaitanya a great place to work FOR ALL.
About The Future Foundation School
The Future Foundation School is a Kolkata-based K-12 school founded in 1981. It is an initiative of Sri  Aurobindo Institute of Culture. It follows the syllabus of the Council for the Indian School Certificate  Examinations (CISCE). It is guided by the educational principles of Sri Aurobindo and The Mother. Humanities,  Commerce and Science Streams are offered at the ISC level. It is the first school in India and one of the first  few in Asia to receive the LabelFranc Education accreditation. This quality mark is awarded to academic  institutions which have the goal to promote a system of bilingual teaching to learners by the French Ministry  of Europe and Foreign Affairs. The school has been ranked the 2nd Best Co-Ed school in West Bengal by  EducationWorld consistently for the last several years and also the recipient of the Schools of Eminence  Award. It has been selected as a member school of the "Leading Schools of India". 
Visit EasyShiksha for skill development courses.