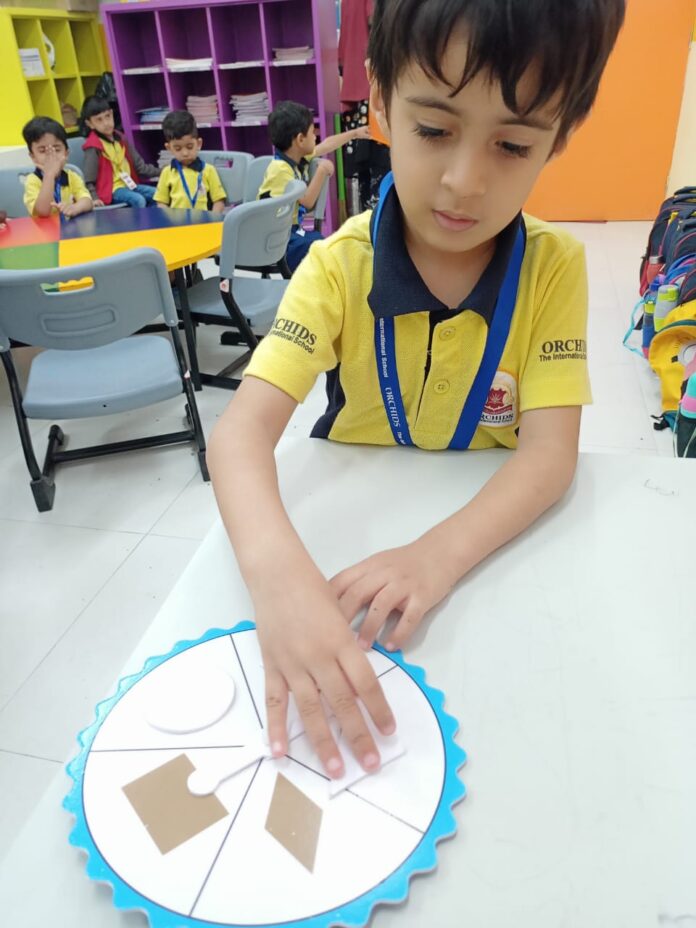 Today we present to you the story of a very special child – Kabeer Mujawar. A grade 1 (age 4) student from Orchids-The International School, Kharadi, who was diagnosed with Autism Spectrum Disorder (ASD) at the age of 3 and is currently exploring the world of education through sign language.
At mere 2.5 years of age, Kabeer's parents observed his peculiar behavior: running in circles, being interested in objects which have circular motion like fans and wheels, organizing and making patterns with blocks, cubes, spoons, aversion to metallic sounds, cooker whistles, and so on.
After further observing his lack of speech and social skills, his parents consulted a doctor, and so began his Occupational Therapy (OT). The OT program is specially designed for people with special needs and majorly focuses on learning skills, play skills, and self-care. Unfortunately, the therapy was discontinued due to the pandemic.  It was a difficult time for all special kids like him. As catering to his needs became more complicated with time, Kabeer's parents decided to enroll him in preschool. Very interestingly, Kabeer was comfortable sitting along with other kids. However, his communication and writing skills were still a matter of concern for his parents and teachers. After the lockdown was lifted, he resumed his OT.
Also Read: Pacific World School reinvokes Gandhian philosophy among students in creatively inspiring ways
Kabeer is a keen observer. He tries to create objects in collage form using whatever material is available. After noticing this, his teachers started using methods that are easily comprehensible for him such as using Rawa tray, clay and sensory integration techniques on his arms for teaching the alphabet, numbers, etc. Slowly and steadily, Kabeer picked it up and began drawing the alphabet and numbers using his fingers.
Kabeer's academic performance and ability to express has skyrocketed by learning sign languages. Remarkably, he has managed to come up with his own special signs to express his feelings. Though he is not very fluent yet, his will and determination deserves to be applauded. Today, he can sign animals and letters using his fingers and has also started communicating by his actions. His parents and teachers also encourage him to participate in different art competitions in school. It warms our hearts to see his growth!
Kabeer's sheer willpower has proven that children like him are equally capable of leading a life with confidence and respect. Every day that he thrives, we are reminded that neurodiversity must be accepted, promoted and celebrated in our society. Children like him are redefining "normalcy", one sign at a time.
Visit EasyShiksha for skill development courses