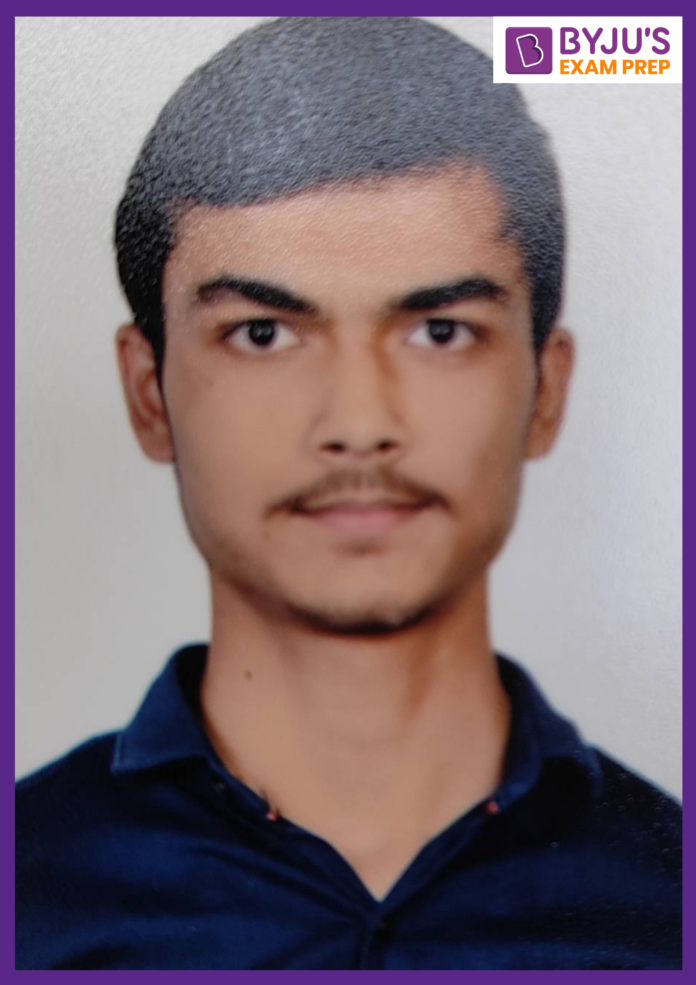 Student: Dhruv Patel
Location: Ahmedabad, Gujarat
How did you prepare for NDA 2022?
I started my NDA preparations from class 11 onwards. I would study for at least 6 hours every day focusing on strengthening theconcepts. I would dedicate this time to studying my school syllabus, practising various mock tests and sample questions, and interacting with my BYJU'S Exam Prep mentor for support. I used to study from my school textbooks and then check out the videos on the app to understand the topic better.
How was BYJUs exam prep useful to you while preparing for NDA
Preparing for NDA with BYJU'S Exam Prep was indeed useful. The mock test and previous year's question papers provided by them helped me ace this exam with confidence. The mentors acted as a support pillars who provided with all relevant study material and guidance that got me closer to my aim of cracking NDA.
What kept you going throughout the preparation?
The prospect of achieving the desired result kept me going. I used to visualise clearing the examinations, acing the interview process, and getting into the final list. These visualisations gave me the strength and motivation to prepare more effectively and channelise my efforts in the right direction. Besides, I believed in my abilities and the guidance that BYJU'S Exam Prep mentors shared. This further kept me motivated to endure the rigorous preparation process.
Family background name, age, and place of birth.
My name is Patel Dhruv Pravinbhai. I am 17 years old and reside in Ahmedabad. My father is a businessman, and my mother is a homemaker.
Any important section or subject you would like to recommend to the aspirants.
My favourite subject was mathematics, so I laid special emphasis on that. I would also encourage aspirants to solve more and more question papers, find their own strong topics, and stick to them.
One advice you would like to share with the aspirants
I would advise all aspirants to practice maths daily, stick to the study material provided by BYJU'S Exam Prep and practice mock tests daily to achieve success in this exam.
Some exam strategies shared by BYJU'S Exam Prep helped you.
I faced many challenges in the GAT section. History, Geography and current affairs were also very weak. However, with BYJU'S Exam Prep I started understanding the topics conceptually and was able to achieve great results. Exam Prep faculty made us solve more mock tests which helped in increasing my pace for solving question papers.
ALSO READ: How to download JEE Main 2022 Admit Card