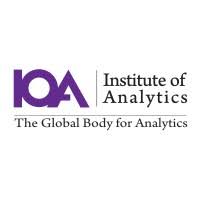 Mumbai, 29th Aug 2022: The Institute of Analytics (IoA) in the United Kingdom, in collaboration with the International Skill Development Corporation (ISDC), launched the IoA analyst competency framework at an event held at the Hotel JW Marriot Sahar in Mumbai. During the launch event, a roundtable discussion was held on developing future skills. K J Somaiya University, Chandigarh University, Symbiosis arts and Commerce college , and Amity University were among the prominent universities that attended the event. A panel of experts discussed the salient features and prospects of the analytical competency framework.
The event is a part of the Indian regional launch of the IoA Analyst Competence Framework. ISDC is a leading global provider for British education and skills, and also has a very active presence in India by working in partnership with an excess of 200 universities and higher education providers in India.
The framework lays out a training programme to assist organisations in upskilling their existing employees to become more data literate. In addition, it offers structured guidance to graduate trainees as they develop their skills in data literacy. For organisations, the Framework presents a way forward to realize the benefits of data analytics.
At the launch, Dr Clare Walsh, Head of Education at IoA, said, "I am delighted that our analyst competency framework will help the professionals and the students in India gain an edge in data science and analytics. Data analytics is definitely a skill for new age professionals. Through our association with ISDC and a plethora of prominent Indian universities, we aim at making India a data-literate country." 
ALSO READ : Jasudben ML School and Bloomingdales Pre-Primary unveils its exciting theme of HappyAtSchool
Commenting on the association, Mr. Tom Joseph; Executive Director, Strategy & Development at ISDC, said, "There is huge potential for data analytics in the country. Professionals with such expertise will definitely have an edge over their counterparts in the near future. Moreover, knowledge of analytics will become quite imperative for skill development in any field. We are excited about our partnership with IoA and are hopeful that this framework will enable professionals to become "data leaders of tomorrow."
The Institute of Analytics (IoA) is the professional body for analytics and data science professionals in the UK and internationally, with more than 4,500 members worldwide. IoA

Works closely with many Indian universities and institutes to develop and deliver analytical skills across various disciplines. After successfully launching the framework in the UK Parliament in June 2022, IoA is launching the framework in India in different regions. The framework was launched in Bangalore and Hyderabad this month.
About ISDC:
ISDC (International Skill Development Corporation) is a leading International Provider for British Education and Skills with an active presence in India, working in partnership an excess of 200 Universities and Higher Education Providers by Developing and Upgrading the Academic Degrees for Future to Seek External Accreditations / Memberships / Qualifications along with the University Degrees. ISDC is working with UK Skills Federation, Scottish Qualification Authority, large number of universities and an excess of 25 Professional Bodies in UK for their Market Expansion, Transnational Education and Growth.
About The Institute of Analytics (IoA)
The Institute of Analytics (IoA) is the Professional Body for Analytics and Data Science professionals in the UK and International with more than 4500 members worldwide. IoA is a not-for-profit organization that exists to promotegreater awareness, understanding and innovation in Data Science & Analytics. IoA is fully supported in its mission byleading organisations in the sector. The Institute of Analytics provides members with the opportunity to network with other professionals in the industry, to learn about career development opportunities, to share knowledge and expertise, to access Continuous Professional Development programmes and to carry the official designation of membership.
Visit EasyShiksha for skill development courses.