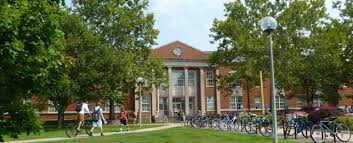 Authored by: Tim Urbonya, Executive Director of International Education at Truman State University
They are the first digital native generation, known for their hard-working, risk-averse and independent nature. They number about 200 million in India. They are Gen Z and account for the vast majority of the students in schools. Their classrooms are different, they consume knowledge much faster and in different ways than Gen X or millennials. Their interests and curiosity to learn different things with practical exposure are redefining not just the way they are being taught in schools and colleges but also their career opportunities in future. 
With technological development accelerating and more jobs becoming automated, new tech-driven jobs are going unfilled because of an overall lack in the fluency of digital skills not just in India but globally.

The Perceived Diminishing Value of Liberal Arts Education and Growing Favouritism Towards STEM Courses
There is an ongoing debate regarding the relevance of liberal arts education. One reason is the rising expense of higher education, which puts tremendous pressure on parents and students alike and creates a need to justify education in immediate remunerative terms. A Computer Science graduate might earn a six-figure starting salary versus an English literature graduate who may land a five-figure starting salary, if lucky.
Consequently, over time our society has devalued the study of philosophy, literature, communication, sociology, history and many such subjects of interest. Students are encouraged and expected to learn only skills such as coding, digital marketing, and web development instead.
In 2018, this problem resulted in millions of vacant STEM jobs globally. It is a common notion that STEM jobs must be filled by STEM talent. You would be surprised to know that these are exactly the positions where liberal arts graduates can fill a critical need. If you look at the leaders of the major tech giants like Facebook, Grand Central Tech, BetaWorks, IDEO, and Ipsos, despite their designations and technical nature, the majority of them happened to have a liberal-arts degree.
However, the world may not be heading in that direction.
The Need to Approach Tech in an Entirely New Way
While digital skills like coding and data science are significant, it's the soft skills — a strong work ethic, self-motivation, the ability to communicate, social and emotional intelligence, leadership, and holistic skills (like problem-finding and even how to learn) that are truly crucial for success in the modern economy.
Liberal arts education helps graduates gain human-centred skills and approach problems with a different lens, contributing to the much needed out-of-the-box thinking in a digital age.
Education in Liberal arts would bring a depth and breadth of knowledge from across the humanities and social sciences that complement the technical/specific skill sets of domain experts like engineers and data scientists. It is imperative to build the technology not only that works, but that is easy to use by the common man. A perfect example of meeting the technology development and human-centred skills from the liberal arts field would be the introduction of highly successful ATMs to withdraw money by the common man anytime, anywhere.
Changing Professional Requirements
With the business landscape becoming more dynamic in nature with each passing year, professional requirements are also evolving in the real world. Employers want to hire people with human skills like critical thinking and analytic reasoning, problem-solving, good oral and written communication and decision-making. Regardless of the technical degree, these soft skills like how to think, communicate, collaborate, design etc are far more appealing to employers.
There is a profound shift in the way we live and interact now. The path forward will be a socio-technical landscape.
It would be a wise choice for STEM aspiring students to do their STEM degree from a liberal arts college/university where they benefit from learning soft skills and technical knowledge.
ALSO READ : Nutrition Powers Asia's Biggest Fitness Festival, Big Boost to India's Fitness Industry
Gains from liberal arts learning are not limited to building the capacity to understand the challenges and opportunities, keenness to look for insights, developing a perspective, self-reflection, entrepreneurial sensibilities but much more. Interestingly, literature and philosophy majors such as tech entrepreneurs like Reid Hoffman, founder of LinkedIn or the CEO of YouTube, Susan Wojcicki, attribute their success in part to their degree in liberal arts and what they learned.
The future will not be about choosing between STEM or liberal arts, it's both. People who are able to combine these two different skill sets will be valued most. STEM and liberal arts may seem to be two drastically different streams of education, but they are far more intertwined than we imagine.
visit EasyShiksha for skill development